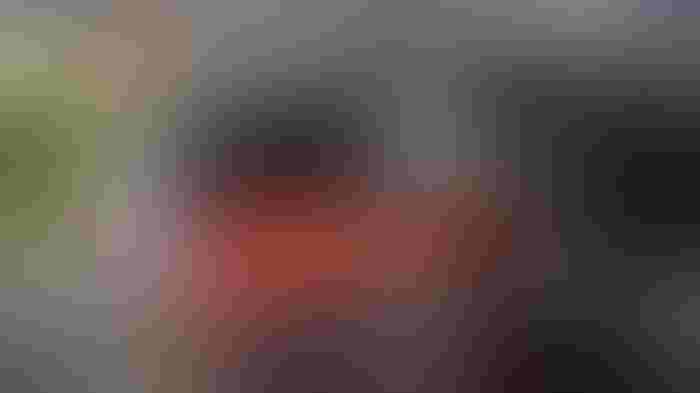 Racing in Texas for Texas, Austin, Texas, native Austin Wayne Self, drove the No. 22 Chevy Silverado truck at speeds of up to 200 mph at Texas Motor Speedway Nov. 2. for the JAG Metals 350 race. Self, sponsored by Sorghum Checkoff, GO TEXAN and Don't mess with Texas, says he loves race day in Texas.
"I grew up coming to this race since I was 5 years old. This race and this place means more to me than Daytona does to other drivers," says Self, who now resides and trains in Charlotte, N.C. "When I come through the gates here, I automatically get that nostalgic feeling. This place means a lot to me and when I look up into the stands, I see it from a different angle than I did when I was a kid."
See, Ethanol fuels NASCAR vehicles, links consumers to the farm
Self, who's racing passion began with go-karts, says he's not only proud to be racing at his "home track" but he says representing Texas companies is a dream come true as well.
"Racing is all I know and being a proud Texan comes with that,'' says Self. "I always dreamed of representing Texas. Working with The Texas Department of Agriculture's GO TEXAN program, I've gotten to meet a lot of awesome companies and organizations and sorghum is one of them. It just fits right in." 
Ethanol, fermented from starch sources such as corn, wheat and grain sorghum, is the official fuel of NASCAR.
"We use ethanol in NASCAR, so it's a big part of what I do every week. To be able to represent sorghum is almost in a way representing what I do -- on and off the race track. Ethanol is something I can use at my job and at home," says the 22-year-old.
GO-KARTS
Before Self began racing NASCAR trucks fueled by E15 ethanol, he was racing side by side with his dad. 
"It actually started off as a father-son activity when Austin was five," says Tim Self, owner of AM Racing. "We raced go-karts just outside of Austin on a little track near New Braunfels. Then we expanded and started racing in Oklahoma and Texas doing a regional series and then we expanded to national."
After winning 12 national go-kart titles, Tim stopped racing but Austin continued and at the age of 14 began racing late model stock cars followed by ARCA cars on a national basis, and eventually NASCAR trucks. 
"Our goal is to be in a position to run for a championship in 2020," says Tim. 
And while racing consumes 26 weekends a year, and preparing for the next race in between, Tim says they are proud to represent American farmers through their partnership with Sorghum Checkoff.
"It's not necessarily about the crops but the farmers themselves. They are at the mercy of so many external forces, not just weather conditions but global trade issues and other governmental constraints," he says. "If we are able to get messages out to the NASCAR demographics and otherwise, at the very least, we elevate the American farmer to the status they've earned. 
"We all go to the grocery store and we get all this stuff and we don't think about what it took to put that food on our tables and I think there's a message to be delivered, whether you're growing watermelons, corn or sorghum."
Next up for Austin? 150 laps Nov. 10, at Phoenix International Raceway, in Avondale, Arizona.
Subscribe to receive top agriculture news
Be informed daily with these free e-newsletters
You May Also Like
---