Extension officials urge sorghum growers to comment on TDA request for Section 18 exemption for use of Transform in 2016
Extension officials urge sorghum growers to comment on TDA request for Section 18 exemption for use of Transform in 2016
Comment period for Section 18 exemption for Transform ends Feb. 11Insecticide needed for sugarcane aphid control.Only one insecticide, Sivanto, labeled for  SCA control in sorghum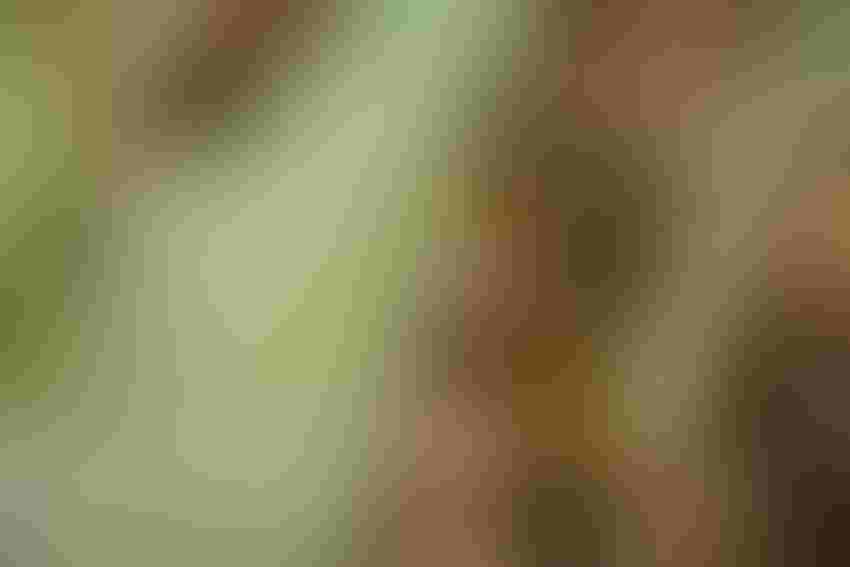 <p>Sugarcane aphids in high numbers can destroy a grain sorghum crop. Producers are encouraged to send comments to EPA by the Feb. 11 deadline supporting an emergency exemption for Transform insecticid.</p>
With spring planting set to begin in a few weeks, Texas AgriLife and Texas Department of Agriculture (TDA) officials are encouraging Texas sorghum growers to submit written comments to the Environmental Protection Agency (EPA) concerning a State of Texas request for a Section 18 emergency exemption for the use of Dow AgroScience's Transform WG to help control sugarcane aphids in the 2016 growing year.
EPA will be accepting public comment on that request through Feb. 11, and say comments made by the public during that time will weigh heavily in their decision whether to approve or deny the request.
Transform was used extensively in grain sorghum fields all across Texas in the 2015 growing season with positive results. The product was designed to help control a serious outbreak of sugarcane aphids that developed over the last two years, especially in the sorghum-rich coastal Texas region. But the Section 18 emergency exemption for use of the pesticide expired in October after a U.S. District Court revoked its registration for use.
For the latest on southwest agriculture, please check out Southwest Farm Press Daily and receive the latest news right to your inbox.
Following that, Dale R. Scott, Coordinator for Pesticide Product Evaluation and Registration at the Texas Department of Agriculture, submitted a new Section 18 (emergency exemption) request to EPA in December to allow Transform (sulfoxaflor) to be used on Texas grain sorghum for the control of sugarcane aphid in 2016. TDA officials warned, however, that a request for EPA action does not mean an exemption will be granted.
Texas AgriLife officials in Corpus Christi this week for a sugarcane aphid update meeting with growers told farmers the current EPA public comment period expires Feb. 11 and encouraged them to make public comments to EPA to illustrate the need for protection from the invasive pest, expected to return in heavy numbers this year after a mild winter in South Texas.
"The EPA has opened a brief public comment period for the Texas Section 18 request for Transform on sorghum for SCA management, and growers are encouraged to make their comments known before the comment period ends," said Robert Bowling, Assistant Professor and AgriLife Extension Entomology Specialist at Texas A&M AgriLife Research and Extension Center at Corpus Christi. "Your voice will only be heard if you respond to this request. Your thoughts around the subject are important and EPA will take note if you take time to send your ideas around this product concerning SCA management in sorghum."
COURT DECISION
According to TDA officials, the Section 18 exemption for use of Transform was pulled in Oct. after the Ninth Circuit Court of Appeals in California handed out a ruling in early September requiring the EPA withdraw the Federal registration for the sulfoxaflor insecticide.
The Court's decision, however, was based upon Transform WG being classified as a neonicotinoid insecticide. TDA says neonicotinoids are getting some of the blame for the decline in honeybee numbers, but they point out the science on the issue shows it is a very complicated problem and insecticides might represent one of many contributing factors.
While the initial dataset submitted by Dow AgroSciences to EPA did show some sulfoxaflor toxicity to bees, some researchers are challenging that classification. While the California Court categorized sulfoxaflor as a neonicotinoid, the insecticide is not a neonicotinoid according to the Insecticide Resistance Action Committee (IRAC), an authority on pesticide mode of action.
A group of entomologists at the Texas A&M AgriLife Research and Extension Center at Lubbock report that IRAC lists Class 4 as Nicotinic Acetylcholine Receptor (NACHR) Competitive Modulators, but the subclasses are not the same. Neonicotinoids are in Class 4A (neonicotinoids). Sulfoxaflor in Class 4C (sulfoxaflor). (http://www.irac-online.org/modes-of-action/).
In the "FOCUS on Entomology" blog published by the Lubbock research station, researchers argue that while sulfoxaflor and the neonicotinoids target the same site they apparently differ in the way they affect the site, and they say that explains why IRAC has them in different subclasses.
Up until the Court action in California, EPA allowed sulfoxaflor applications by emergency exemption, but with several safeguards for honeybee protection.
BEE ISSUE
"The EPA does not allow sulfoxaflor application to plants that are attractive to bees for three days before bloom, during bloom, or until petal fall for the majority of crops. For the remaining bee-attractive crops, we also added advisory language to the labels to notify known beekeepers of scheduled application and to apply these products in early morning or late evening. Since bees are typically only present when plants are in bloom, and the toxicity of sulfoxaflor residue is primarily a concern when the residue is freshly applied (the residue generally dissipates within three days), we expect that the application restrictions we put in place will protect bee colonies from harmful exposure," according to an EPA bulletin published last year.
Bowling warns with an expected uptick in SCA activity this year in Texas sorghum crops, a Section 18 exemption is greatly desired. The only other available treatment option that has proven effective is Bayer CropSciences' Sivanto, which is labeled. But entomologists warn a second insecticide is needed to prevent resistance issues over the long run.
According to researchers, the sugarcane aphid (Melanaphis sacchari) underwent some type of genetic shift a few years ago, adapted to sorghum, and has been decimating sorghum crops in the southern U.S.A. since 2013.
"It is fair to say this has been a crisis for sorghum growers; typical yield losses are 60 to 100 percent if the aphid is not controlled. This pest has rapidly expanded its range and can now be found as far north as Colorado and Illinois," researchers stated in the AgriLife blog.
Bowling and other AgriLIfe researchers encourage growers to make comments to EPA as soon as possible and before the comment period expires.
EXEMPTION REQUEST MADE
According to their website, EPA has received a specific exemption request from the Texas Department of Agriculture to use the insecticide sulfoxaflor (CAS No. 946578-00-3) to treat up to 3,000,000 acres of sorghum to control sugarcane aphid.
"The applicant proposes a use of a pesticide, sulfoxaflor, which is now considered to be unregistered under the Federal Insecticide, Fungicide, and Rodenticide Act (FIFRA) owing to the vacature of sulfoxaflor registrations by the United States District Court for the Central District of California. In accordance with 40 CFR 166.24, EPA is soliciting public comment before making a decision whether or not to grant the exemption," EPA reported in November.
Comments must be received on or before February 11, 2016. Submit your comments, identified by docket identification (ID) number EPA-HQ-OPP-2014-0643, by one of the following methods:
Federal eRulemaking Portal: http://www.regulations.gov. Follow the online instructions for submitting comments. Do not submit electronically any information you consider to be Confidential Business Information (CBI) or other information whose disclosure is restricted by statute.
Mail: OPP Docket, Environmental Protection Agency Docket Center (EPA/DC), (28221T), 1200 Pennsylvania Ave. NW, Washington, DC 20460-0001.
About the Author(s)
Subscribe to receive top agriculture news
Be informed daily with these free e-newsletters
You May Also Like
---