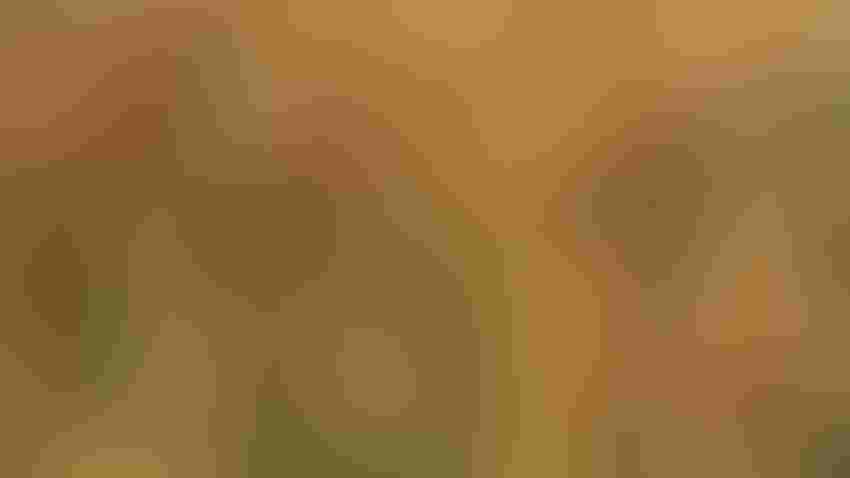 KEYS TO SUCCESS: There's opportunity for profits in sorghum country, writes John Duff, but farmers need to know their costs of production and seek marketing advice when they need it.
Jennifer M. Latzke
As the 2023 crop year comes to an end, most of my readers will join me in thanking the Lord for a better year but also praying that resurgent drought in many parts of the Sorghum Belt won't linger into next year. Because of these dry conditions late in growing season, 2023 wasn't as good as it could've been, but for most it was certainly an improvement over 2022.
For 2024, things are looking even brighter. Favorable weather forecasts (provided we don't plunge back into drought), combined with a seemingly more predictable geopolitical environment are hinting at even stronger potential for profitability in feed grain production. While global dynamics can be unpredictable, current measures specific to the sorghum market demonstrate opportunity as well, and a recent report from the Ag Economists' Monthly Monitor found sorghum only trails beef cattle and soybeans in financial health.
This outlook is rooted in a couple factors. Resurgent demand from China, which has rapidly returned as a significant export market for sorghum, has led basis much higher this harvest, which is typically a time when the opposite occurs. Ethanol plants are also seeing success, and the confluence of these factors has provided a strong boost in sorghum country.
However, potential for profitability in feed grain production and bright prospects for sorghum could mean significant risk as well. Remember, high prices cure high prices, so for producers looking to take advantage of these opportunities for success in 2024, a two-pronged strategic approach is vital today. 
Consider strategy
First, producers must understand and manage production costs. Capital structures, overhead and target profit margins differ widely from operation to operation, so it's crucial for farmers to do individualized, data-driven analysis. Such granular assessment is key to ensuring the identification of optimal selling points or points at which profitability or a certain profit margin have been reached, and sales should begin to occur.
Second, farmers must be active in the marketplace. As I write this, there are opportunities to lock corn futures prices for 2024 north of $5 per bushel. Is it wise to lock 100% of production this early? No. Rather, a strategy where sales are layered in is best, but this takes a watchful eye and patience. Neither of these traits will benefit farmers who aren't actively engaged in the marketplace — both the futures market and the cash market. Remember, basis must be set eventually as well. 
Despite the undeniable challenges presented by today's high input costs, the sorghum industry retains significant potential for profitability. However, realizing this profitability calls for judicious decision-making based on reliable data, proactive market participation and efficient risk mitigation. 
Work together
If these requirements seem daunting, farmers should remember that they don't have to go it alone. My esteemed colleagues at the sorghum checkoff are well-equipped to offer their insight and expertise, and there's a team of four folks there now dedicated to marketing. I'm honored to call each one of them friends, and I enjoy watching them go out of their way every day to help farmers with these decision-making processes. There are many others ready and willing to provide support, as well. From marketing consultants, to crop insurance agents, to university Extension personnel, every farmer knows someone ready to help him or her improve their prospects for profitability in the marketplace. 
Farmers should take advantage of these opportunities just as they should take advantage of the myriad opportunities offered by grain markets today.
Duff is founder of Serō Ag Strategies and serves as a consultant to National Sorghum Producers. He can be reached by email at [email protected] or on Twitter @sorghumduff.
Subscribe to receive top agriculture news
Be informed daily with these free e-newsletters
You May Also Like
---