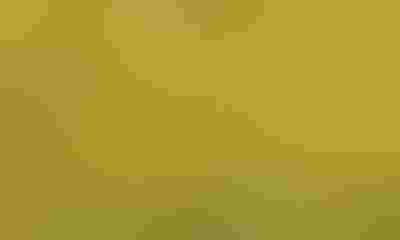 S&W Seed Company, Fresno, California, has announced the acquisition of the assets and business of SV Genetics Pty Ltd, based in Queensland, Australia.
SV Genetics is a provider of proprietary hybrid sorghum and sunflower seed germplasm.

S
The purchase price consists of $1 million in cash and $1 million in S&W common stock (225,088 shares) paid at closing, with a potential earn-out payment of up to an additional $3.3 million based on the acquired business achieving 150% of an agreed net income target of $4.2 million for the combined 2018 and 2019 fiscal years. The earn-out payment, if any, would be made in late 2019 and, at S&W's option, could be made in any combination of cash and S&W common stock.
Over the last decade, SVG's breeding program has developed a portfolio of both forage and grain sorghum seed varieties, as well as hybrid sunflower seed varieties, that out-yield commercial competitors in trials in key markets across the globe. SVG currently licenses its proprietary seed genetics (and sells parent seed) to local-market production/distribution partners. The licensees produce hybrid seed using the SVG genetics and pay SVG a royalty on the seed produced and sold. SVG has licensing agreements with 14 different partners to provide its grain sorghum, forage sorghum and sunflower genetics in approximately seven locations throughout the world, including Australia, Argentina, Brazil, Bolivia, Europe, Pakistan and South Africa. SVG is also actively testing products through agreements in 20 countries with 57 potential commercialization partners.
S&W believes that hybrid sorghum and sunflower can be sold into S&W's existing distribution channels, while providing a significant opportunity for S&W to expand its distribution of alfalfa seed products into new markets, including Eastern Europe and Russia, where SVG already has a presence.
"Adding hybrid sorghum and sunflower to S&W's proprietary germplasm portfolio is consistent with our strategy to be the world's preferred provider of seeds for forage and specialty crops," said Mark Grewal, president and CEO of S&W Seed Company. "We see a significant opportunity to leverage the worldwide research, production and distribution platform we have built in alfalfa with the addition of hybrid sorghum and sunflower. The acquisition of SV Genetics and its high-quality proprietary sorghum and sunflower seed varieties, customer base and research program, provides us with an entry into two new large addressable markets. We also see the potential to expand SVG's products into new markets using our existing global distribution channels. We look forward to continuing to leverage the assets of S&W to drive value on a go-forward basis."
"We believe there are opportunities to grow SVG's business by leveraging our existing infrastructure," said Matthew Szot, CFO of S&W Seed Company. "SV Genetics has built an attractive proprietary germplasm portfolio through years of research and development. We believe that this acquisition provides S&W with a unique opportunity to better monetize this investment in research and development and help accelerate growth of the business. We look forward to working with the SV Genetics team to realize the full potential of the business."
Management projects royalty and licensing revenue from existing agreements and germplasm varieties to be approximately $1 million during fiscal 2017.
Source: S&W Seed Company
Subscribe to receive top agriculture news
Be informed daily with these free e-newsletters
You May Also Like
---