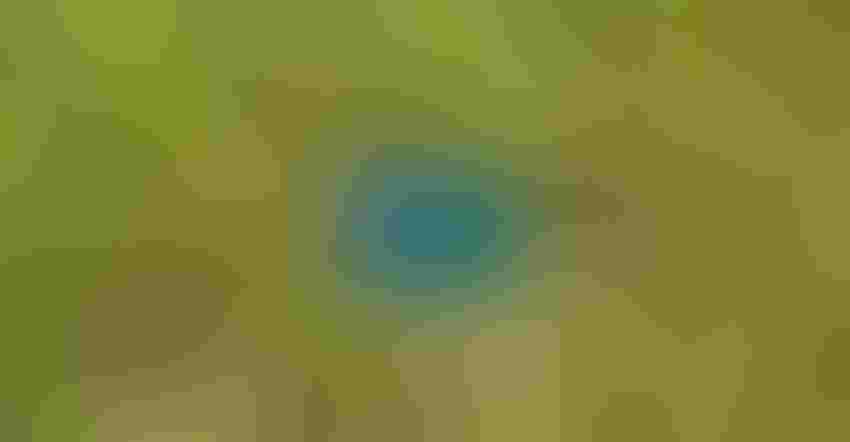 KEEP PLANTS GROWING: Cahaba vetch isn't the most common cover crop, but when included in mixes, it helps provide more time with a living root growing in the soil.
Tom J. Bechman
The concept of healthy soil is receiving more attention today. Generally, there are four basic principals involved in soil health: limited soil disturbance; soil covered with residue or cover crops; diversity; and keeping a living root as much of the year as possible. An unofficial fifth principle is to bring grazing livestock back into your system.
Here is a look at keeping a living root growing as much of the year as possible. There are three key benefits:
1. Year-around advantages. If you have a living root over winter, you also have a living plant above ground, providing erosion control, potential grazing and residue for weed control during the next cash crop. These are some of the more well-known and popular reasons Indiana farmers have chosen to include cover crops in their operations, especially those that do not winter-kill.
2. Nutrient scavenging and soil compaction help. The next benefits are nutrient scavenging and dealing with soil compaction issues. Most years there are unused nutrients found in the soil. These nutrients can be subject to leaching over the winter or loss by erosion. A winter cover crop will tie up these nutrients and make more of them available for your next cash crop as the cover crop decomposes.
Soil conditions in the winter are usually wetter. While a cover crop may not seem to do much over winter, cover crops such as annual ryegrass and cereal rye grow all winter. They find moist soils much easier to penetrate in the winter, leaving channels for corn roots to follow during dry months the following summer.
3. Root exudates. These are more obscure, but may be the most important advantage of a yearlong living root. Roots put off root exudates into the surrounding soil. These exudates act as signaling messengers that allow for communication between soil microbes and plant roots. Without these exudates, the efficient transfer of nutrients from the soil into the plant can be interrupted, and the growing plant can suffer from lack of needed nutrients. If the soil doesn't have a living root over winter, it will take time to redevelop these relationships in the spring, potentially slowing down transfer of needed nutrients. These exudates also add carbon to the soil, helping to build organic matter.
New thinking
It was once thought that soils needed to rest between crops, and that keeping the soil fallow allowed it to get ready for the next cash crop. We're learning the opposite is true. Does a soil under a prairie or forest ever rest? A cover crop between cash crops is harvesting sunlight, converting it into sugars and releasing exudates into the soil to be used to increase the efficiency of nutrient transfer from the soil to plant roots.
One of the few free inputs you will ever find is available all year long — all you need is a collection system. A growing plant with a living root is that collection system. Don't leave your soil bare. Plant a cover crop that will grow all winter, collect free solar energy, scavenge leftover nutrients, protect the soil surface from erosion, relieve soil compaction issues and keep your nutrient transfer system as efficient as possible.
For more information on bringing cover crops into your system, contact your local USDA Service Center.
Donovan is a district conservationist with the Natural Resources Conservation Service. He writes on behalf of the Indiana Conservation Partnership.
Subscribe to receive top agriculture news
Be informed daily with these free e-newsletters
You May Also Like
---