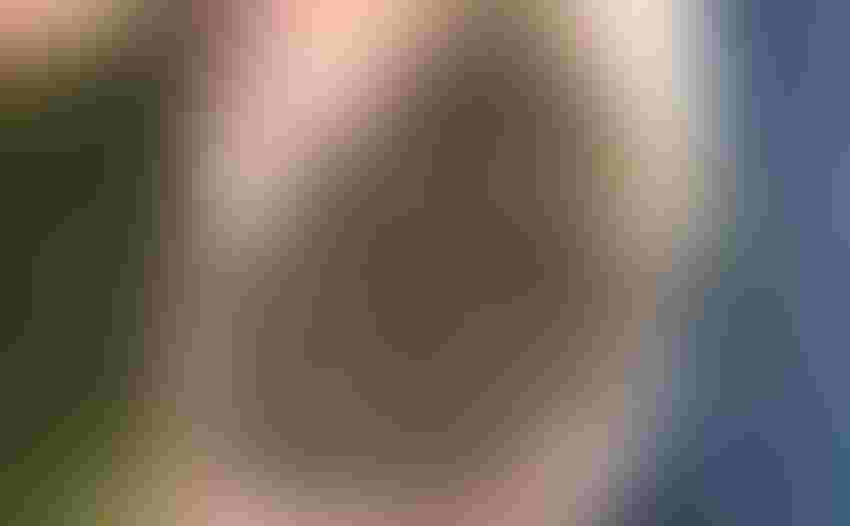 Grassland managers once had the upper hand in rebuilding soils, if they chose to. Gabe Brown from North Dakota now tells farmers how they can do the same.
Alan Newport
I received an unexpected treat recently: I was asked to read and comment on a soon-to-be-published book called Dirt to Soil by North Dakota regenerative farmer Gabe Brown.
I have known Gabe for a number of years and have followed from afar as he demolished much of conventional wisdom regarding how dryland agriculture should be conducted.
Gabe and his bride Shelly did not have an auspicious start to their farming career. After buying a farm from Shelly's parents, they set out to build a successful operation using the "best management practices" concept then being promoted by the agricultural colleges and by "big ag." This included clean-tillage fallow, high-analysis fertilizer applied as per soil test, crop specialization, and pests (both plant and animal) controlled with the latest chemicals.
I won't give away too much but repeated crop failures to bad weather and ever increasing expenses seemed likely to doom the family's dream of a prosperous and stable operation. Gabe began to question what he and most other farmers were doing. He wanted to know why his soils contained less than 2% organic matter when they had 7-8% when they were first farmed. He wanted to know why his soils could absorb only about one half inch of rainfall per hour.
He badly needed this information so he started analyzing all of his practices as to their effects on his soil. What emerged was a complete reversal of much of what he had been doing and the start of what would become a lifelong learning process.
In his book Gabe explains what happened, but even more important, why it happened.
I have purposely not detailed the struggles the young family overcame along the way. Suffice it to say that many, maybe most, people would have given up. The Browns did not give up and the narrative of how their determination and their intelligent approach to overcoming adversity paid off is inspiring. We desperately need young people in agriculture, and the story of the Browns' journey from a failing system of agriculture to a system that is productive, profitable, and regenerative is an excellent way to attract those youth back to the land.
The Browns did not discover and use any "silver bullets" or breakthrough technology in turning their operation around. They simply observed what occurred when various practices were applied and used only those practices that were beneficial to all parts of the soil-plant-animal complex they called their ranch. As with any major change, there were both successes and setbacks.
Over time, however, they formulated what Gabe calls the five principles of soil health. I've shown them here, with my abbreviated descriptions:
Limit disturbance. Disturbance can be physical where soil structure is damaged, biological where soil life is affected, or chemical where toxins degrade the local ecology. Halting disturbance meant giving up synthetic fertilizers and chemical pesticides of all sorts. It meant shifting from a "kill the pest" mindset to a philosophy of promoting life of all kinds.

Soil armor. Keep the soil covered at all times to protect the soil and the life that inhabits this invaluable resource.

Diversity. Mimic nature by promoting biodiversity, which is nature's method to prevent unfilled ecological niches, wasted resources and runaway pest populations. Biodiversity drives ecosystem function.

Living roots. Maintain living roots in the soil for as much time as is feasible. Having a wide variety of living roots from many species of plants over long periods of time promotes healthy microbial populations and soil formation.

Integrate animals. We have made a serious mistake in removing animals from the fields. This mistake has effects financial, ecological and human.
In this abbreviated review, I have gone through Gabe's book like the little boy going through the dark graveyard. There is knowledge of real value here both scientific and practical. Much of it was gained as Gabe says, "the hard way."
Get the book when it comes out. I guarantee you will read and reread it in its entirety.
Subscribe to receive top agriculture news
Be informed daily with these free e-newsletters
You May Also Like
---