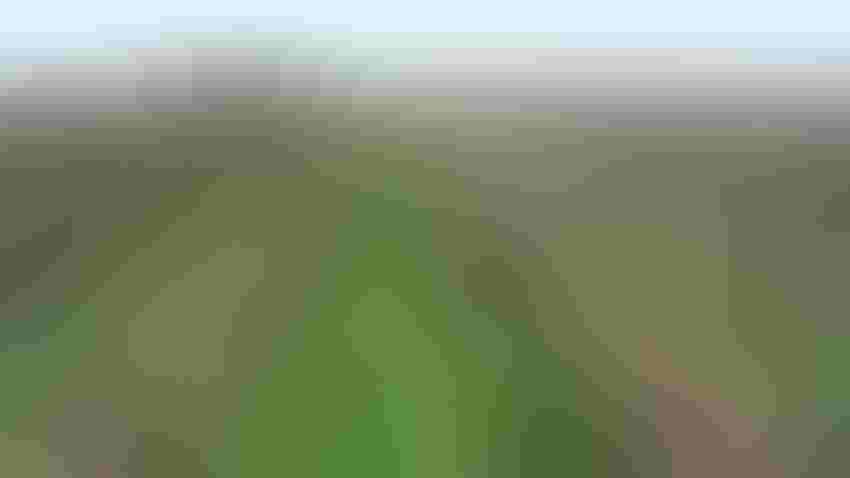 FAST START: Getting cover crops established quickly after harvest allows them to grow effectively in the fall before winter arrives.
Tom J. Bechman
A common concern with cover crops is the extra time needed to seed them. Most operations are shorthanded during harvest. Faced with the need for another tractor driver, some pass on planting cover crops.
There are alternatives. And while a later seeding date drastically changes what cover crop species you can plant, there are still some options. 
Sometimes, it's a matter of changing what is important in your operation. Do you have time to do fall tillage? If there is enough time for tillage, there is enough time to seed a cover crop.
What about the retired person or student who ran the grain cart? Would he or she spend a few days drilling cover crops?
Sometimes you simply must decide you want to get something accomplished. You make it happen one way or another. For example, if you own a vertical tillage implement, you could install an air seeder on that tool and get lots of acres planted quickly. 
What are your priorities after harvest? Certainly, it is a good time to apply lime and fertilizer or deal with winter annual weeds. It's also a good time to plant cover crops. Treat your cover crops like cash crops, planting sooner rather than later.
The later you wait to seed, the fewer species that will thrive and grow. There are a lot more species that can be planted early than can be planted in the eleventh hour. Your list of options quickly narrows to cereal rye or triticale in early November. 
Drilling the cover crop or broadcast-seeding with a very light incorporation by a vertical tillage tool usually improves quality of the cover crop stand, especially if it is dry or if you're planting after Oct. 1. Drilling provides good seed-to-soil contact and is more likely to keep moisture available without drying out the soil.
Cover crops planted later should be allowed to grow longer in the spring to achieve good root growth and higher carbon-to-nitrogen ratio in top growth. This growth will last longer into the season and help fulfill the purposes for which cover crops were planted. 
Change your mindset
Last-minute cereal rye planted in early November sees shortened growth potential throughout most of Indiana. Late planting reduces the potential for erosion reduction over the winter. Letting a late-seeded cover grow longer in the spring can still provide some quality benefits. These include suppressing weeds, scavenging nitrogen, building organic matter and feeding livestock. Cereal rye can germinate in temperatures as low as 34 degrees F. It's one of the first cover crops to start growing in the spring.
Much of making cover crops successful is a change in mindset.  If you want them to be successful, they will be — because you will make them successful with your actions and decisions. 
The first step is this mindset: "My cover crops are as important as my cash crops." Another step is deciding to buy quality seed and planting it correctly, so you obtain the best results possible. 
If you would like to discuss making cover crops a valuable part of your farm operation, contact your local Natural Resources Conservation Service or soil and water conservation district office for assistance.
Subscribe to receive top agriculture news
Be informed daily with these free e-newsletters
You May Also Like
---