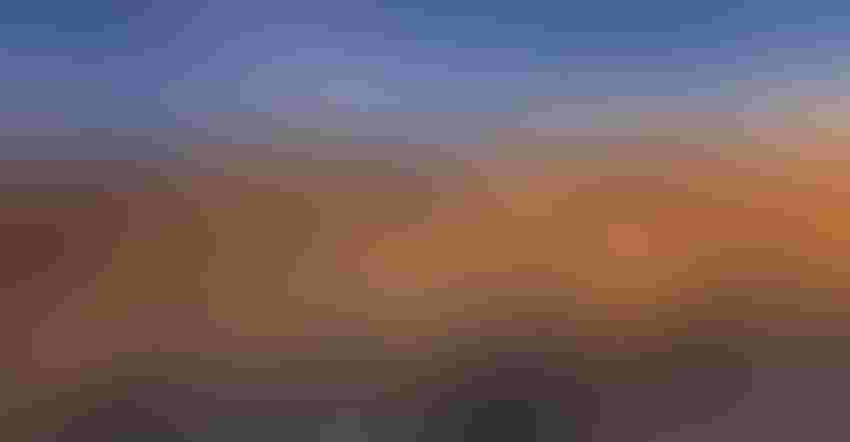 Deserts are low diversity and have water and soil problems.
RuslanKaln-iStock-GettyImagesPlus
Most of us think of desert as an arid country with sand dunes, but that's not really accurate.
The truth is that deserts include sizable areas of oceans, lakes, rivers and creeks. The term could also be applied to most crop fields in North America, and to pine forests and many orchards. The first and most consistent sign of desertification is loss of species diversity and health.
A desert is an area that lacks the diversity needed to support quality and healthy life.
Since I am a card-carrying doctor of sorts I am expected to have intensive interest in animal health. Truth is that health quality in animals should always lead us to the soil. The first readily visible move toward desertification is loss of multiple plant species. The second is likely bare ground. The third is a change in soil color (usually lighter) and development of a hard-pan under the surface.
It does not take long before there is a noticeable loss of the organic matter, water retention, mineral cycling, microbial life, and all biological life. The amount of energy produced goes way south. The same is true of animal health. Human health follows in short order.
Along these lines, it's worth noting that regenerative agriculture is getting a good amount of press. Industrial agriculture mostly stays away from regenerative topics and programs and practices, but they like the word sustainable.
I agree with Gabe Brown and Walt Davis when they cannot understand why anyone would elect to sustain a system that is broken, failing, destructive, unprofitable and unhealthy.
Gabe Brown's new book Dirt to Soil is a quality read and he puts emphasis on regenerative agriculture and building new quality and quantity of soil. His kickers are what he calls the Big 5 Principles:
Limited disturbance of the soil surface

Soil that remains covered

Diverse living roots year around

Incorporation of timed, high-density animal grazing
I will add one principle to Gabe's thoughts that I think he agrees with. Remember that we ranch/farm/garden in totally different ecosystems. My add-on to the principles is to add small amounts of needed supplements to your system and graze severely.
Now, the mineral health drivers are many and on non-limestone high moisture soils mineralization and a highly functional mineral cycle is a big deal for animal health, growth, and the entirety of the system. Calcium is the No. 1 mineral driver. Magnesium and phosphorus are No. 2. Many of the other minerals and trace minerals (especially sulfur, copper, selenium, boron, iodine and zinc) can be a big deal.
Notice that with "boom and bust" managed grazing we cover and address all the principles. All we need to change to move toward desertification is remove the cattle. Here is why:
The cattle furnish quality bacteria, energy, minerals and trace minerals, nitrogen, soil and plant feed, and limited disturbance with high, short-term stress.

Plant diversity should explode with grazing.

Roots go deeper with complete recovery and plant diversity.

Soils grow from the bottom (66%) and the top (33%).
I could go on and on but don't think I should. Truth is that cattle need plants and plants need cattle, but with the right timing. The soil requires both. The Lord created a perfect system and plan. We require all of the above for health and a quality life.
Floods, droughts, deserts and health problems are mostly of mankind's making. We certainly have learned how to create a desert and the ramifications are many.
Subscribe to receive top agriculture news
Be informed daily with these free e-newsletters
You May Also Like
---