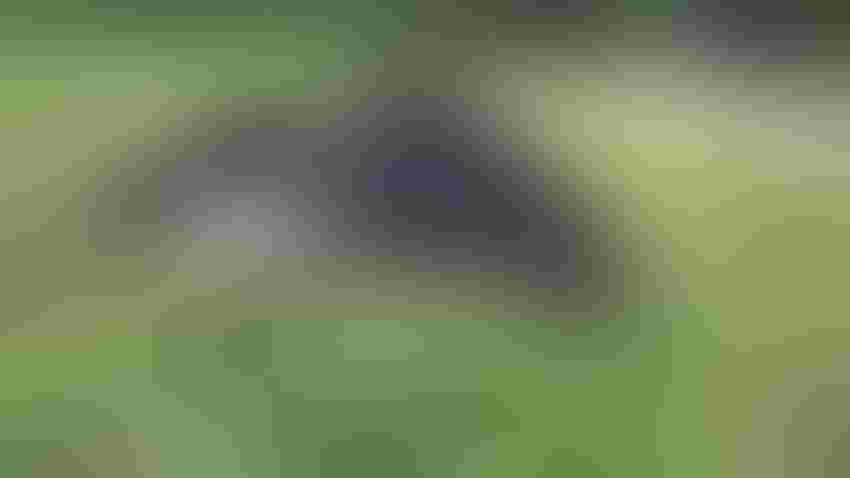 READY TO BE SPREAD: A stockpile of biochar is ready to be spread out in field trials as part of a study of biochar as a soil amendment.
Photos by City of Lincoln Transportation and Utilities Dept.
As long ago as 900 to 1,000 years, inhabitants of the upper Amazon Basin in South America knew how to make their soils more fertile. On their small plots of land, they incorporated a soil amendment called charcoal or biochar to quickly increase the soil's carbon content, which in turn improved the soil's nutrient retention.
Today, biochar is garnering more attention from soil health and conservation experts. Michael Kaiser at the University of Nebraska-Lincoln says that when it is applied to soil, biochar produces an immediate and long-lasting increase in soil carbon storage.
"It can reliably increase soil organic carbon for decades without needing repeated applications," he says.
Biochar is produced from waste wood and other organic waste materials that are burned in an oxygen-limited environment in a process called pyrolysis.
Large field trial
Kaiser is a UNL assistant professor of applied soil chemistry who is involved in what he believes is one of the country's largest biochar field trials — 16 acres near Lincoln that are divided into 1-acre side-by-side plots, half applied with biochar and half without.
Kaiser is collaborating with the city of Lincoln on the trial "that is a step up in size" from previous biochar trials and is intended to "fill in the knowledge gaps" about the product and its benefits for larger-scale corn-soybean operations. The Nebraska Center for Energy Sciences Research, Nebraska Forest Service and Oregon Biochar Solutions are helping to fund the study.
In the Lincoln trial, the product was applied with a manure spreader. It's part of the Lincoln Biochar Initiative. The ongoing study will investigate the effect of biochar in combination with biosolids, an organic fertilizer from urban wastewater treatment and recycling.
"Applied to soil, about 90% of the biochar remains in the soil for more than 100 years," Kaiser says. "It basically locks away the carbon."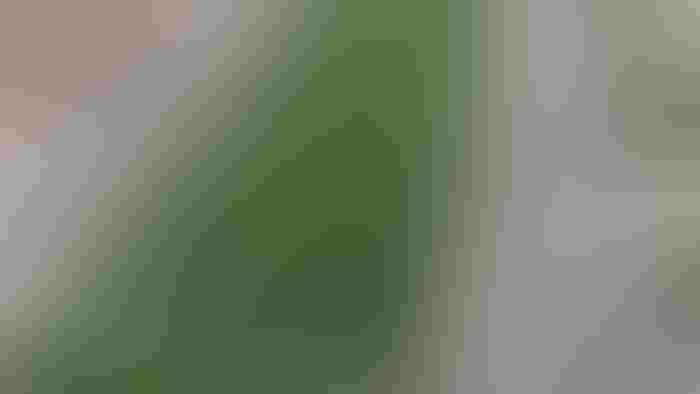 RESULTS: Cover crops are planted into biochar in UNL studies.
Benefits include improved soil health, increased nutrient and water retention and soil microbial activity, and improved crop productivity — particularly on poorer soils — Kaiser says.
He adds producing biochar also can create carbon credits that could be marketed. In effect, it would provide a long-term carbon sink in the soil. The benefits of healthier soils and carbon retention are positive, he says, but with Nebraska's good soils, a yield boost may not be likely. However, reduced water and fertilizer demand in biochar-amended soils is another goal.
Still obstacles
For now, there are some roadblocks to the use of biochar. The product is relatively expensive because of limited supplies, so more and larger plants are needed that require larger financial investments.
The biochar for the Lincoln plots was trucked from Oregon Biochar Solutions, which produces it from waste wood residues in that state. Crop residues would work as well, but the vast majority of those residues are retained on the soil for soil and water conservation.
"For me, the main long-term feedstock in Nebraska for processing biochar would be eastern red cedar, an invasive tree that is harming Nebraska grazing lands," Kaiser says.
The Lincoln Biochar Initiative involves the city, UNL, Nebraska Forest Service and other entities that also plan a biochar production plant in Lincoln that may be in operation by the second quarter of 2024.
Kim C. Morrow, chief sustainability officer for Lincoln, says the plant would process urban wood waste, with the primary source as ash trees that are being removed because of emerald ash borer infestation.
Bloomberg Philanthropies has provided a grant for the Lincoln project, one of only three grants it has given for this type of project in the U.S. On a much larger scale, a group of Canadian and French companies are combining to build North America's largest biochar production facility in Quebec.
McCabe, now retired, was a longtime editor at Nebraska Farmer. He writes from Lincoln.
Subscribe to receive top agriculture news
Be informed daily with these free e-newsletters
You May Also Like
---