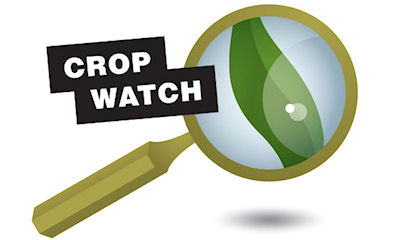 Some of you have likely already decided what to do about fertilizer rates for 2016. Word in the country is that some will stay with what they've been doing, and apply if soil tests call for it. Others with good soil tests are going to draw upon their bank in the soil and reduce rates or skip applications. Others without updated soil test information aren't quite sure what to do.
The operators who farm the Crop Watch '16 field which will be planted to corn have made their decisions. They're sticking with their routine soil fertility and fertilizer program, at least for one more year.

FERTILIZER FOCUS: As the new season appears, consider your fertility plan.
One reason why they can do so with confidence is because they have their entire farm tested every year. They 're confident in their soil test levels.
Here are three questions Farm Progress asked about their soil fertility program:
1. When was the last time soil samples were pulled, and how was it sampled?
Information is power, and power helps make good decisions. That's the strategy these farmers follow. They believe sampling every year has helped them develop a good base of information. Soils are sampled by a crops consulting firm, Greene Crop Consulting, Inc., Franklin, Ind.
Crop Watch 3/21 - 8 tips for nailing down your nitrogen plans for 2016
These farmers believe in sampling by soil type as much as possible. Their soils range from flat to gently rolling to slightly more rolling. They also want the size of the sample limited to a relatively small number of acres. They believe it all results in better information.

HOW WILL YOU FERTILIZE THIS YEAR? Are you cutting back, or are you still investing in fertilizer in '16. Many believe variable rate application maximizes use of those dollars.
SAMPLE, THEN ORDER FERTILIZER: Once soils are sampled by soil type, with some influence from yield that might influence management zones, you can determine what kind of fertilizer you need to order, and how much you need, plus where you need it.
2. When was lime applied? Are pH levels where they should be?
Since fields are sampled every year and by spoil type, they're able to keep pH levels in desirable ranges. They believe in variable-rate technology for lime. Variable-rate applications allow them to spend money to put lime where it needs to be and not add lime where pH levels are already sufficient. They don't want pH levels which are too high and could interfere with certain chemicals or nutrient availability.
PUT LIME WHERE NEEDED: Lime is spread when soil tests indicate pH levels need to increase. They use variable-rate application where needed.
Crop Watch 3/14 - Boundaries are set on high and low yield in Crop Watch field
3. Is variable-rate technology used to apply P and K?
Yes. As for lime, variable-rate technology helps put P and K where it is needed. Many of their levels are adequate or better in most of their fields for both nutrients, especially phosphorus. Taking soil maps with P and K test levels based on sampling by soil type, they prepare prescription maps for application of P and K. They also apply a small amount of both nutrients with starter fertilizer at planting.
APPLY P AND K WHERE IT BELONGS:  Broadcast applications of P and K are based on prescription maps prepared from soil test results.
Subscribe to receive top agriculture news
Be informed daily with these free e-newsletters
You May Also Like
---