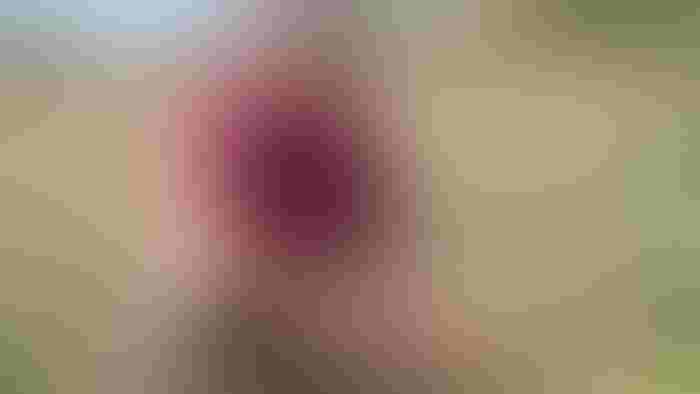 At a Glance
A Knox County, Neb., farmer is creating a compost tea or extract to use as a seed treatment and post-plant application.

He and others in a networking group in the area hope to boost the good microbes in their soils.

Promoting healthy microbial activity helps improve nutrient availability and efficiency within their soils.
Doug Steffen saw that he had a balance problem in his soils. "The problem is, the soil isn't able to properly cycle all of the nutrients within it and make them available to the crops when needed," says Steffen, who farms with his wife, Traci, and their family in northeast Knox County, Neb.
"Looking at my soils, I have an imbalance in my fungal-to-bacteria ratio. My bacteria is too high. This is common on cropland. You want the ratio to be 1-to-1, fungi to bacteria. As I improve the ratio, it will help put the soil into more balance and allow more of the nutrients in the soil to become available to the cash crop."
But how can he boost fungal activity in his soil?
Well, it's in the tea — compost tea that is. Steffen hopes to build soil health, fertility and, ultimately, profitability by adding a solution of "tea" or extract made from the components and associated microbes living in his compost pile as a seed treatment in the spring — and a liquid post-plant foliar treatment at about V5 stage during the growing season.
Steffen was at one of the demonstration stops during the Lewis and Clark Natural Resources District's Bow Creek Watershed Field Day this past summer, and he is one of the cooperators using compost tea and extract in the field. When Farm Progress visited Steffen's farm, he demonstrated how the compost treatment is made.
In a heap
It all starts with the compost pile. Steffen used elements that he had around the farm to produce it, including about 10% chicken manure — along with wood chips, corn stover, oats straw, dried grass hay, green fresh-cut grass clippings, alfalfa and corn silage.
Elaine Ingham of Soil Food Web Inc. was one of the presenters at the field day, which drew 60 participants from Nebraska, South Dakota and Kansas. During her presentation, Ingham talked about the importance of developing a compost pile on your own farm, not trying to purchase elements from hundreds of miles away. This allows local microbes to develop and flourish in your pile, and ultimately, through the treatments, in your soil.
So, to feed and encourage fungi, bacteria, protozoa, micro-arthropods, earthworms and other microbes in the soil through the brewing of your own compost tea, you need a compost pile comprised of local elements to feed any active microorganisms already in your soil and encourage them to multiply.
The compost heap, Ingham says, needs water to help with the decomposition process. It also needs some greens that provide nitrogen, and browns that offer carbon as a food source for the microbes. Finally, life in the compost is heavily affected by oxygen. There needs to be tiny air pockets throughout the pile, allowing oxygen to move through the heap.
Turning the pile periodically with a skid steer, loader or pitchfork keeps fresh oxygen moving to help microbes stay healthy and keeps them working to break down the materials in the heap.
Making the tea
To make the compost tea, Steffen created his compost pile by first wetting those homegrown materials consistently, and then mixing them into the pile.
"You want the temperature to elevate to 140 degrees F and to keep the pile in a range from 140 degrees F to 160 degrees F," Steffen says. "Once it stays above 130 degrees F for 48 hours, the temperature kills bad organisms in the mix."
Using a compost thermometer to monitor the internal temperature of the pile, Steffen turns the pile when the temperature rises to 140 degrees F. He will turn it two or three times after the initial mixing of the pile. "You are basically utilizing the heat and creating the environment in the pile to kill bad organisms," he adds.
With the compost made, he takes a 5-gallon bucket filled with wet, earthy-smelling compost from the center of his heap back into his shed for processing. Using screens and hardware cloth, he sifts the compost into more buckets, sifting out the larger particles.
He places 20 pounds of the sifted compost into a cone agitation tank with 25 gallons of water. Through the bubbling process in the cone tank, the circular agitation dislodges microorganisms from the compost particles, Steffen says.
After agitation, the liquid extract is filtered again, until it is filtered down to particle sizes that will pass through Steffen's screens on his sprayer. He checks the solution under a microscope, looking for fungi, nematodes and trying to decipher if he has a solution with microbes existing that will help his soil and improve the balance of his fungal-to-bacteria ratio.
Peer group
The Bow Creek field day included both classroom work and hands-on learning lab experiences making compost tea, visiting farmers such as Steffen who were using these treatments and observing microbes in the tea under a microscope.
"That's why we limited the number of participants," says Becky Ravenkamp, Lewis and Clark NRD Bow Creek Watershed coordinator. "Part of what we talked about in the learning lab was using a microscope to evaluate soil organisms that are present. Producers want to create compost that invites microbes they want in their fields. They can grow those in the compost and introduce them back into the field."
There are at least five or six producers within the Bow Creek watershed who, like Steffen, are experimenting with this process, Ravenkamp adds.
With producers attending the workshop and field day events from a wide geographic region, Ravenkamp says there is great interest in starting to build compost use that is part of an overall farm nutrient management program through networking with each other and creating their own peer group to share ideas.
"There is a core group of producers who live close to each other," she says, "mostly within the Bow Creek area, and they can share information back and forth with each other."
As this group gets their soils inoculated through the compost tea and gets their systems going, Ravenkamp expects them to be able to reduce the amount of commercial fertilizer they are applying, make those applications more efficiently or start applying different kinds of products — such as molasses or fish hydrolysate that could feed the soil microbes long term.
"That is where this goes," she says. "It will take a few years to build that and to develop the biological community in the soils to get to that point, but one of the participants in the learning lab this summer has been using the compost tea treatment since 2018," Ravenkamp notes. "And they are now using no commercial fertilizer, and they are maintaining yields. Over the last couple of years, their crops have shown better drought tolerance as well."
For Steffen, the compost tea offers a way to create his own biological soil booster that could bring his soils to life, improve soil microbe activity, soil health and make more efficient use of nutrients that already exist in his soils. It is a balancing act, but Steffen hopes to bring that balance into place through this compost extract.
Learn more about the Bow Creek Watershed project and compost tea studies at lcnrd.nebraska.gov.
Smell test
You can tell if your compost heap is working properly just by the smell of it, Steffen says. If the compost pile smells bad — like rotten eggs, sour or rotten — it needs to be turned and aerated to add oxygen to the mix. You want the pile to smell earthy, Steffen notes, but not offensive. You may have to dig down into the pile. If the interior of the heap has a foul odor, that means it needs oxygen.
Subscribe to receive top agriculture news
Be informed daily with these free e-newsletters
You May Also Like
---