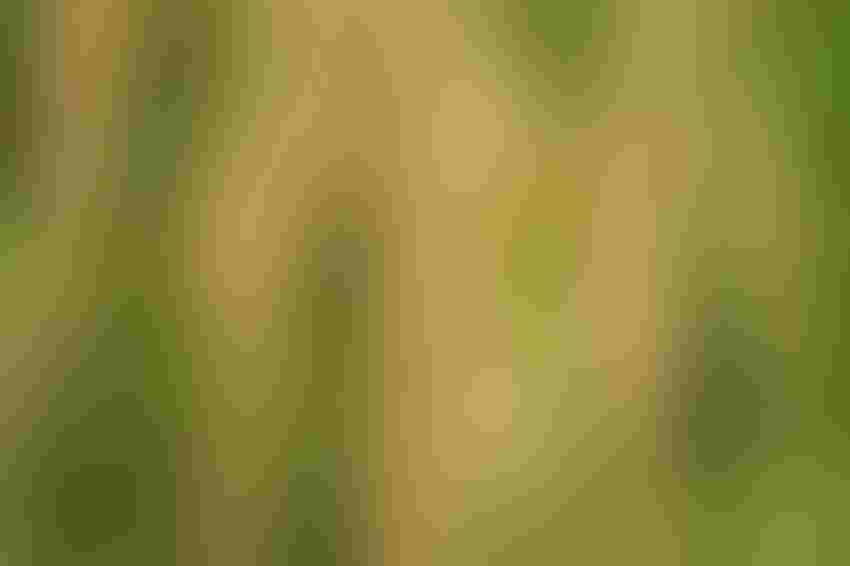 The 'Godzilla' El Niño and the flooded Mississippi River dominated much of the news during the past week. Also popular with Delta Farm Press readers was information coming out of this year's Beltwide Cotton Conferences, including a look at the state of the industry and market prospects. And be sure to check out editor Hembree Brandon's popular blog about the never-ending conspiracies attached to agriculture.

10. Monster weeds: It's all a plot by evil chemical companies (not!)  Agriculture has become a fertile ground for conspiracists, who alas, often include some in the mainstream media who employ misrepresentation or exaggeration to make a story more dramatic or credible. One can only wonder if it is not somehow wired into our genetic makeup, the willingness with which we accept the existence of conspiracies.

9. Hybrid rice plantings could expand significantly in coming years Farmers in the United States and China now plant about 50 percent of their acres to hybrid rice, according to Michael Gumina, global CEO for RiceTec Ag, a seed company that focuses primarily on the relatively new type of rice. 

8. Growers could see pricing opportunities for 2016 cotton Jarral Neeper, president of Calcot Ltd., Bakersfield, Calif., says cotton futures could reach the low 70s if a stronger El Niño reduces production to 96 to 98 million bales in 2016. Such a reduction could push world ending stocks below 90 million bales for the first time in years.

7. Rice bird repellent AV-1011 granted conditional registration AV-1011 Bird Repellent for rice seed has been granted a "conditional" registration by the Environmental Protection Agency until Jan. 5, 2018. A conditional registration under FIFRA allows for the product to be used while the manufacturer, Arkion Life Sciences, completes a final data requirement.

6. Strong El Niño could reduce U.S. cotton production, exports Under normal circumstances, Calcot's Jarral Neeper says he would expect U.S. cotton acres to increase from last year's 8.55 million to 9.15 million in 2016. Those estimates seem to be changing daily, but Neeper believes those who think the 2016 figure could be closer to 11 million acres are way off course.

5. Boom and bust agriculture - it's all about the economy You don't have to be a rocket scientist to see that the economy is in a time of change. A more sophisticated way to say this might be to use the word "transition." However you say it, the economy is the driving force behind almost everything and this is especially true in agriculture.
4. Mississippi River crest pushes through Mid-South  As the Mississippi River crest moved through the Mid-South, it wasn't expected to cause the devastation once feared. "From what I understand this is the third-highest volume of water on record," says Arkansas Rep. Rick Crawford. "That's the bad news.

3. 'Godzilla' El Nino could put excitement back in 2016 cotton market How strong will it be? That has become the question of the year or maybe the decade for folks in the western half of the U.S. But it could also have a major impact on how much cotton the world's farmers produce in the coming year.
2. Cotton industry looking for ways to avoid economic disaster Over the decades, cotton's leaders have managed to pull a number of "rabbits out of their hats" just when it seemed the industry was going down for the count because of a combination of low prices, pest problems or high input costs. Has the cotton industry done the impossible again in its efforts to address the economic woes that currently beset U.S. cotton?

1. Beltwide discussions cover the gamut of cotton industry issues The Beltwide Cotton Conferences have changed their format, but the National Cotton Council-sponsored event, continues to draw a large number of specialists from across the cotton-producing portions of the U.S. and the world.
Subscribe to receive top agriculture news
Be informed daily with these free e-newsletters
You May Also Like
---