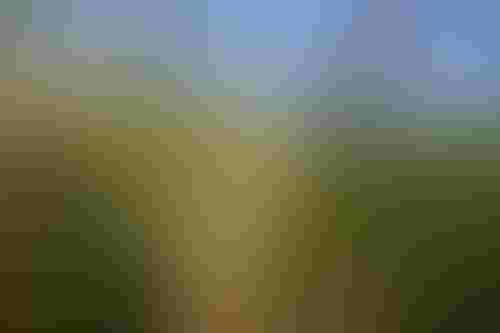 I have had several e-mails and calls wanting to know "what happened to this year's rice crop?" I am flattered by what people think I know. I actually know enough to be dangerous about a lot of things, but any real expertise I may have is strictly in the area of how to kill weeds.
There is no doubt that this year's rice crop was a big disappointment to a lot of good farmers. Of course, there were success stories and most of them I have heard came from early-planted rice. It seems that year in and year out early-planted rice beats late-planted rice.
With that said, everyone was predicting gloom and doom on the 2009 crop because most of it was planted very late, and it was excellent.
A lot has already been written about the 2010 crop and most of it has been related to the heat. I do not have the expertise to do it, but someone could take the DD50 information from this year and write a book — or at least several articles. By looking at planting dates, varieties and temperatures, they could tell you more than you really want to know.
We know that high temperatures during pollination have a detrimental effect on pollination and can cause blanking. We also know that long runs of high night-time temperatures can interfere with grain filling and result in low milling.
I have heard the good and bad about different varieties and hybrids. For every story I have heard about this variety or hybrid "bucking the heat" better than others, I have heard just the opposite about the same variety or hybrid.
This was not a good year for high yields in general. However, the bigger story may be in the poor milling yields. I remember being told more than once by a rice agronomist who is a mentor that "a poor milling variety (or hybrid) will be affected more in a poor milling year than a good milling variety."
The bottom line is we can lament all we want to about what went wrong in 2010 but we can not go back and fix it. Some growers ask me, "Doc, what did I do wrong?" The way this year's crop looked in the field is the best testament to the fact most did not do anything wrong.
I made the statement several times during the summer that this was the best looking crop in the field I had ever seen. My big responsibility during the summer is the weed control and everybody is to be commended.
Unfortunately we often judge the crop by how clean it looks and that is only part of the equation. We continue to do a remarkable job with the herbicides we have. What often gets overlooked though is how much weed control costs have increased. It is taking a lot more herbicide to achieve the clean fields compared to a few years ago.
While most fields looked like 200-bushel rice from the road, reality is the yield in many fields was way off that number. I guess the lowest I have heard is 68 bushels.
It is also discouraging to hear good farmers say, "I am afraid I am not going to pay out this year." Hopefully all of your fields were good. However, if they were not, in most cases the record number of days above 95 degrees just took you out.
There is still a lot to be gained by spreading risks by spreading planting dates and varieties or hybrids. You can't do anything about the weather, but spreading risks give you a better chance of preventing the weather from taking your entire crop out.
All of us best remember the last bad thing that happened to us. Often that causes an over-reaction and a move in the wrong direction. The market is trying to react to the overall yield and quality of this year's crop. Hopefully that will result in optimism rather than pessimism when it comes to planting the 2011 rice crop.
Subscribe to receive top agriculture news
Be informed daily with these free e-newsletters
You May Also Like
---