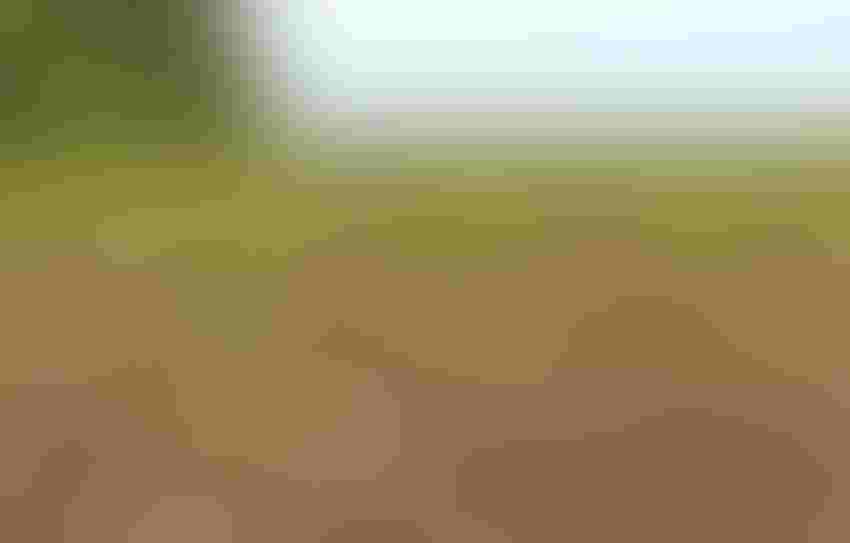 Rice planting in the southern part of Louisiana is wrapping up, and north Louisiana farmers are getting ready to plant.
"For a lot of farmers, it's done," said Steve Linscombe, director of the LSU AgCenter Rice Research Station near Crowley. "I think down here in the southern part of the state, we're 80 to 90 percent planted. Farmers had more rice planted in a shorter period of time than I personally can recall."
That will mean that a large amount of acreage will be ready for harvest at the same time, Linscombe said.
Farmers are planting early because research has consistently shown that planting early tends to provide higher yields. Most farmers have succeeded at obtaining good stands of rice emerging from the soil.
Check Rough Rice Futures Prices
The weather has been good for drill seeding, including research plots at the station and on five off-station sites, Linscombe said. "Up to this point, I think everything is doing as well as it could be."
A recent rain brought more than 3 inches of rain in many areas, adding to the decreased likelihood that surface water will become salty in rice fields near the coast.
The USDA has estimated 420,000 acres will be planted, an increase of 20,000 from last year.
LSU AgCenter rice specialist Johnny Saichuk said the heavy rain on April 3 will delay completion of planting. "It brought things to a halt. If we had not had the weather, we'd almost be finished down here."
Last year, rains also interrupted planting, but March was warmer.
Keith Collins, LSU AgCenter county agent in Richland Parish, said north Louisiana rice farmers are waiting to start planting. "I expect to see some rice start to go into the ground as soon as it dries up."
A considerable amount of rice in north Louisiana was planted in March 2012, unlike this year, Collins said. "Last year was the exception. It was very, very warm."
Collins expects north Louisiana rice acreage to decline again this year by at least 10 percent because of higher prices for corn and soybeans. "I know I talked to a few farmers who planted rice last year who aren't planting rice this year."
Barrett Courville, LSU AgCenter county agent in Acadia and Jefferson Davis parishes, said farmers in both parishes are about 90 percent finished with planting. "The early planted rice is up, and it looks pretty good. We need some warm weather."
Flocks of blackbirds and ducks feeding on seed have caused farmers to replant. But when the bird repellent AV-1011 is used, birds avoid the seed. Temporary approval of the repellent has been granted by the Environmental Protection Agency, but a full label is needed.
"It's a wonderful product," said Courville. "The difference is like night and day. If you can't protect what you've got out there, you can't plant early where birds are a problem."
Acreage might dip slightly, but the totals in Jefferson Davis and Acadia parishes should each be around 80,000 acres. 
Keith Fontenot, LSU AgCenter county agent in Evangeline Parish, said many farmers there have finished planting. Much of the rice isn't growing much because of the chilly weather.
Rice acreage in Evangeline Parish will be about the same as last year -- slightly more than 35,000 acres, Fontenot said. "They are staying close to what they have had."
Some farmers are waiting to see what crawfish prices will do after Easter before deciding how much they will plant, Fontenot said.
That's also the case in Vermilion Parish, where county agent Andrew Granger said farmers with fields in crawfish will plant rice in those when the catch declines.
He expects acreage to remain at last year's level of 42,000 acres.
Granger said the parish is 85 to 90 percent complete. "The biggest problem has been the cool weather."
The rains this past week stopped much of the planting that remains, he said. "Anybody still wanting to drill seed had to stop."
Bird problems also have been significant in Vermilion Parish for seed not treated with the AV-1011 repellent, Granger said.
               You might also be interested in:
Cotton exports up, corn ending stocks surprising
U.S. food aid programs set for major changes?
Subscribe to receive top agriculture news
Be informed daily with these free e-newsletters
You May Also Like
---