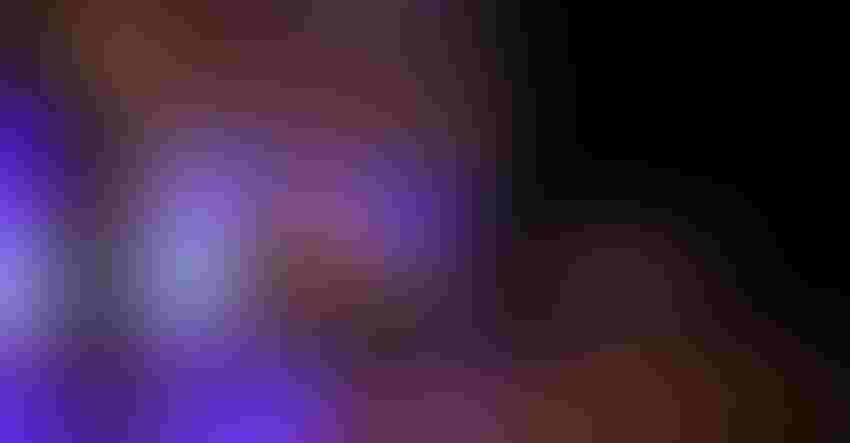 Jason Brancel and the Riceland leadership team took the stage for a panel discussion at the cooperative's 101st annual meeting.
Whitney Haigwood
In November, Riceland Cooperative held its 101st annual meeting to share insight and long-term sustainability goals. Jason Brancel, president and CEO of Riceland Foods, discussed his first few months on the job, and the leadership team reported on the 2022 fiscal year.
Brancel came aboard on April 25, 2022, and said his work began well before his boots hit the ground in the Natural State. Prior to his start date, Brancel connected with key contacts to gather information. This positioned him to ask better questions and achieve results faster in his initial days on the job.
"I have been a learner these first few months," he said, "working hard at learning the culture, the operation, the competitive landscape, the customers, markets, and our members and their needs."
He quickly recognized the strength and cohesiveness of the agricultural community in Arkansas – which promotes the industry with a steady exchange of ideas and viewpoints. Brancel does not take this for granted, noting that many regions do not operate in this manner.
He became acquainted with the Riceland leadership team and board of directors. Together they have established the mission, set the vision, and defined the values of the cooperative.
"We have accomplished a lot in a short period of time to define what is important as we lead this cooperative forward into the next 100 years," he said. "There is a blend of healthy respect for the past with new and different thinking – to address the dynamic operating environment of today and the future."
Mission, vision, and values
Brancel defined the foundational components of the organization's mission, vision, and values.
"Our mission is why we exist, our vision is what we aspire to, and our values are how we behave," he said. The mission states, "Riceland, a farmer owned cooperative, helps farmers feed the world, sustainably."
Brancel added that approximately 1.3% of the U.S. population are farmers actively engaged in production agriculture.
"If we are going to feed over 9 billion people worldwide by the year 2050, we need a healthy U.S. agriculture ecosystem. It all begins with the farmer, and organizations like Riceland to help farmers do collectively what they would struggle to do individually."
To fulfill this mission, the leadership team and board of directors identified six strategic themes for the long-term focus and direction of the company:
A winning grain procurement model based on member trust – increasing the trust, speed, and ease of business

Operational excellence – examining what we do and how we can better meet the needs of members and customers

Sales channel excellence – building trust and creating value with customers by providing the right products at the right place and time, with a competitive price

Innovative excellence – conducting innovative business and offering cutting-edge products

A winning team and culture – commitment to the whole organization, known as One Riceland

Financial fitness – building financial strength with fiscally responsible decisions to provide healthy patron payments and invest in the strength and vitality of the cooperative for another century
"At Riceland, we are doing a lot of things well," he said.  "We recognize that the landscape is evolving, and we must embrace what is working – respectfully honoring our legacy, while remaining agile and continuing to evolve into the future."
Following Brancel's presentation, Riceland executives reported on the 2022 fiscal year and the operating environment of the six rice mills and 30 dryer and storage locations in Arkansas and Missouri.
Operations, safety, and recruitment
Despite lingering workforce shortages and logistical barriers from the pandemic, Riceland managed to power through and increase output by 4% in 2022, marking its highest rice milling production in over four years. Soybean operations also performed the best compared to recent years.
An inflow of member compliments confirmed improvements in operational efficiency, with the company estimating a 20% reduction in wait time at local dryers during harvest. Substantial new investments will continue to improve efficiency and productivity in 2023.
To address the impacts of inflation in 2022, Riceland increased wages and offered training programs to existing employees with a goal to extend upward advancement within the organization.
They also worked hard at implementing regular monthly and annual safety training programs – ultimately reducing OSHA Recordable Incidents by 50% compared to the previous year. Additionally, Riceland put 39 first-time manager and supervisor participants through the OSHA 30-hour General Industry Safety Training and hired three new safety managers.
For food quality and safety assurance, each facility completed its annual Safe Quality Foods assessment and was awarded a Global Food Safety Initiative compliance certificate.
The quality assurance team reported a reduction in customer issues and product returns, and they intend to utilize data to increase customer satisfaction and continue improving the quality and safety of Riceland products going forward.
Financials, procurement, and sales
For the 2021-22 marketing year, Riceland reported $1.2 billion in revenue, up 22% from the previous year. The year ended with $9 million in pre-tax earnings, after distributions of $710 million to patrons. A strong balance sheet reflects increases in assets, working capital, and member and patron equity.
While 2022 rice acres were down in Arkansas and Missouri, milling yields were up. Riceland's successful procurement campaign focused on dry rice purchases, procuring more than enough to run the six mills – with seasonal pools outperforming the USDA average for both long and medium grain rice.
Exceptional soybean quality and crush margins contributed to the historically high performance of the Riceland soybean seasonal pool. Price exceeded the USDA average of $13.30 by $2.50 per bushel for the crop year.
The sales team reported strength in domestic markets with high demand. Additional marketing opportunities arose in 2022 with a smaller than usual rice crop in California and limited rice exports from global competitors.
Riceland added two new employees to the marketing team, setting sights toward new strategies, technology, and communication in 2023.
Sustainably marching forward
In the summer of 2020, Riceland targeted sustainability goals with the launch of the Ingrain Good Initiative. The first goal was to reduce water usage in rice production by 250 billion gallons by 2025, and Riceland reported this goal is 40% complete.
To further its sustainability efforts, Riceland partnered with Arva Intelligence in February 2022, with a goal to help farmers maximize opportunities in markets centered around climate smart agriculture.
The partnership launched another program in June 2022, called Riceland Carbon Ready. This program will collect farm-level data focused on developing environmental asset markets.
"It is more important now than ever for One Riceland to work together," Brancel said. "We invite you to actively engage and be part of your cooperative's informed, healthy evolution."
About the Author(s)
Subscribe to receive top agriculture news
Be informed daily with these free e-newsletters
You May Also Like
---