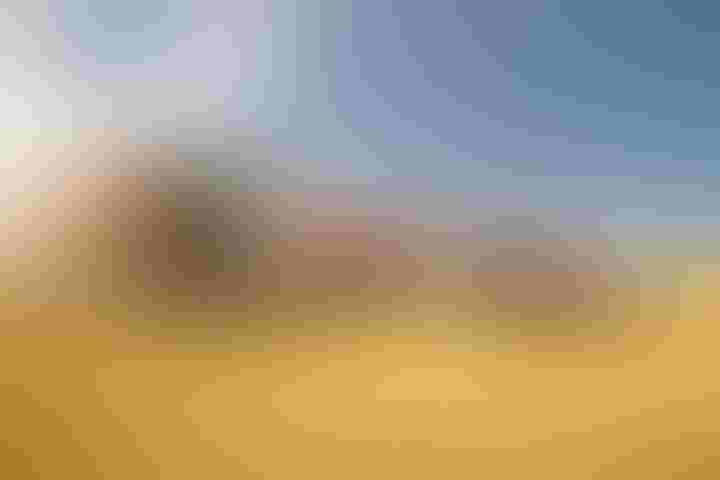 Session three of the Rice Leadership Development Program was held earlier this month, providing participants with an overview of rice marketing and production practices, specialty product development, conservation and environmental issues and a close-up look at the state's rice harvest. Rice producer Brandon Bauman of Stuttgart, Ark., and industry-related representatives Chad Duckworth of RiceTec, Inc. in Jonesboro, Ark., and Kyle Stovesand of AgHeritage Farm Credit Services in Stuttgart participated.
Class members met with Farmers' Rice Cooperative, the California Rice Commission and the California branch of the U.S. Environmental Protection Agency. Participants also learned about rice marketing activities, waterfowl management, and milling practices at American Commodity Co., PGP International, Lundberg Family Farms and Ducks Unlimited.
"It is quite interesting seeing how the California rice producers are working side-by-side with the California EPA to meet all the regulations required to produce rice in California," Bauman said.
At the Glenn Colusa Irrigation District, participants observed a fish screen project that protects young Chinook juvenile salmon and provides water for rice growers. They also viewed the Oroville Dam, Lake Shasta, and the Salinas Valley water systems.
"The water systems in California are so different than the South, it is really quite amazing," Duckworth said.
Rice farmer and 2010 class member Nicole Montna Van Vleck, a California native, spoke about conservation practices at Montna Farms. In addition, USA Rice Federation Asia, Turkey Promotion Subcommittee Chairman Chris Crutchfield discussed marketing California medium-grain rice around the world; and Michael Rue, chairman of USA Rice's Asia Trade Policy Subcommittee, detailed trade policy issues and the industry's need for strong leadership.
"Our class saw firsthand how agriculture and nature can work together for a better environment," Stovesand said.
Class members observed rice harvesting on the ranches of Leo LaGrande and Charley Mathews, Jr., and Dr. Kent McKenzie, director of the California Rice Research Station in Biggs, who gave an update on the state's research efforts.
In addition to Bauman, rice producer members are Josh Sheppard of Biggs, Calif.; John Earles of Bunkie, La.; Tom Butler of Robbins, Calif.; and Kirk Satterfield of Benoit, Miss. Industry-related members are Duckworth and Stovesand.
John Deere Co., RiceTec, Inc. and American Commodity Co. sponsor the Rice Leadership Development Program through a grant to the Rice Foundation, and the USA Rice administers it.
The leadership class will meet for its fourth and final session in Washington, D.C., in February in conjunction with USA Rice's Government Affairs Conference.
Subscribe to receive top agriculture news
Be informed daily with these free e-newsletters
You May Also Like
---