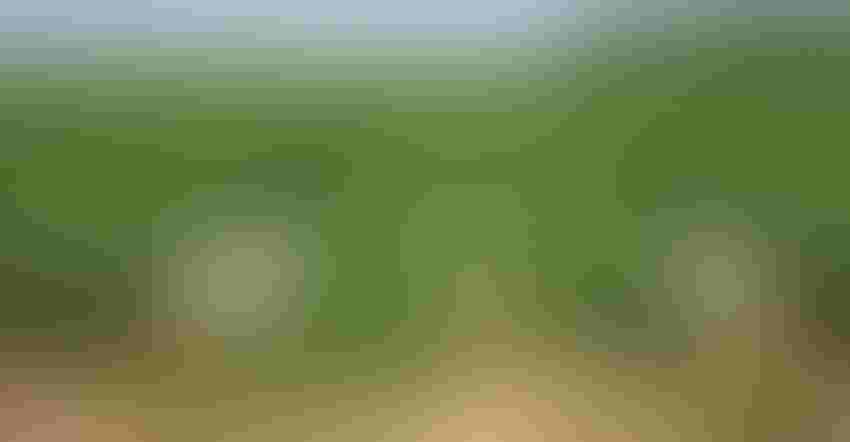 Southeast Missouri State University
Researchers in Southeast Missouri State University's Department of Agriculture along with the Missouri Rice Research and Merchandising Council (MRRMC) have announced a new rice variety bred in southeast Missouri now available to growers for the coming season.
"MM17" is a semi-dwarf, mid-season, medium-grain variety with excellent yield potential developed by pedigree selection in Southeast's Rice Research Greenhouse in Malden, Mo., and at the Missouri Rice Research Farm in Glennonville, Mo. It is the result of Missouri rice breeding efforts over several years and represents the first released variety for Missouri.
Greg Yielding, director of emerging markets and special projects with the U.S. Rice Producers Association, and Dr. Mike Aide, professor of agriculture at Southeast Missouri State University, say new rice varieties like MM17 are creating new market opportunities and supporting farm profitability by creating expanded sales and export enhancements.
MM17 is now available from Tanner Seed Co., LLC, in Bernie, Mo.
Yielding said the new variety was grown this past summer at the Missouri Rice Research Farm. The rice was harvested and bagged, with some of the seed reserved for breeder seed, which is now ready for sale to growers.
Cross between two varieties
Related:Arkansas Rice Foundation Seed Program humming along
MM17 was created as a cross between two varieties — a short-grain rice variety developed in Italy and an experimental line from the Cooperative Uniform Regional Rice Nursery (URNN). The Cooperative Uniform Regional Rice Nursery is a multi-state rice evaluation program where rice varieties are evaluated by rice breeders across a spectrum of soils, climates, disease and insect pressures.
"Missouri is appreciative of our multi-state cooperators in providing yield and quality performance data," Aide said.
The new variety was bred knowing Missouri rice producers value rice varieties having taste and appearance characteristics that create an eventful dining experience, he said.
MM17's low amylose content, which is what makes "sticky rice" sticky, is ideal for medium-grain table rice and restaurateurs serving traditional rice recipes, especially for sushi-type cuisine, Aide said.
Missouri is typically known as a long-grain rice producing state where traditional elongated rice grain is grown, whereas MM17 is a medium-grain rice having a more rounded shape. Palate approval is important in cultures where rice is routinely served, he said.
"The Department of Agriculture is quite excited that the long-time collaboration between it and the MRRMC resulted in this new variety. We are certainly hopeful that this could have a positive financial impact on the region and be a boon to our rice growers," said Dr. Julie Weathers, chair of Southeast's Department of Agriculture. "We also look forward to continuing our work with the MRRMC on future development of this crop that is so important to our region."
Related:New LSU rice breeding strategies include genetic markers
About the Author(s)
Subscribe to receive top agriculture news
Be informed daily with these free e-newsletters
You May Also Like
---