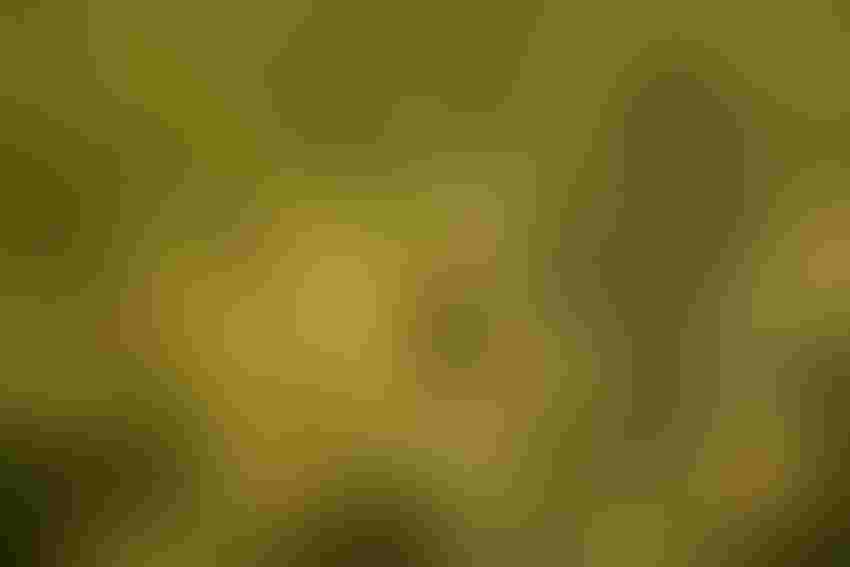 Tractors and combines may now be out of Arkansas fields, but the machines at the Arkansas Rice Foundation Seed Program are still humming.
The program has been around for over seven decades.
Glenn Bathke, who heads the program, "came to this position about three years ago — about a year before we'd finished construction on the new foundation seed plant in Stuttgart" at the Rice Research and Extension Center.
In early November, Bathke spoke to Delta Farm Press about the new facility and how it operates. Among his comments:
On the new plant…
"We wanted to improve the efficiency and safety of the program. The old plant had been commissioned in 1951, so it had been operating almost 70 years. With the changes in technology and safety the update was needed.
"For years, Chuck Wilson, the former director of the station, had been working to get a new plant funded and established. Finally, it took hold and we were able to get funding from the Rice Research and Promotion Board, the Soybean Promotion Board, the Wheat Promotion Board as well as state funding through the university. That package funded the $8.3 million needed to build. Everything meshed and they were able to make plans.
"The planning took a year, or so, then construction was done over several years. Now, we're working out of the new facility. It's state-of-the-art. The cleaner technology for seed has taken a big jump in the past 20 years.
"Before this, for 20 years my background was in the seed industry. That's kind of why I was brought in to finish up the plant and launch into the seed cleaning."
On some of the changes to the facility…
"We have new storage capabilities — identity preserved storage bins — with the ability to keep up to 20 different varieties. The bins are much easier to clean, much easier and safer to load.
"The top-loading bins are protected from the environment. The old bins had the grain elevator legs and augurs, and you had to be outside in the elements on top of an 80-foot tall tower changing over locations of bins. Now, we're under a roof and have a nice set-up that allows us to move from bin to bin easily and safely. Things are much better for personnel and the seed.
"We also have pre-cleaner cleaning technology using shaker sieves and rotary sieves to remove debris, broken kernels and weed seed and things like that. With the new soybean spiral cleaning technology we're able to run soybeans through and take care of all sorts of debris and brokens.
"We have precision sizer that we use for rice. The cylinders remove shorter, or longer, kernels of the variety we're cleaning. The precision sizer also removes kernels based on width. So, if we're cleaning a long-grain variety, we can remove any contaminants.
"The new plant also has a gravity table. It uses seed density to remove lighter materials from the good quality grain. Any kernels that may have, say, bacterial panicle blight or something that affects the seed density gets removed on the gravity table. Only the good grain goes into the bag for the seed dealers and farmers to plant."
How many varieties are you working with currently?
"We have seven commercial rice varieties we're growing this year. That number changes based on new promotions or we drop varieties that have been around a long time and have lost favor in the field.
"In the last two years, we've promoted a new long-grain, Diamond, a medium-grain, Titan, and an aromatic rice, ARoma17. So, those new varieties are higher volume — higher-yielding, better disease package, better agronomics mean farmers will switch. There are some older varieties that we still maintain because farmers like to have diversity in the field.
"With soybeans, we have about six commercial varieties and a number of experimentals. Those experimentals are run through the program as they get closer to commercialization.
"We also clean and process wheat. At this time, we have just one commercial wheat variety. Our wheat breeder is looking to release new varieties in the near future."
On how the program works…
"Typically, a seed dealer will put in an order for foundation seed. Foundation seed is a bit more expensive than what most farmers pay for certified-grade seed. Foundation seed has higher purity and cleanliness standards.
"So, seed dealers need foundation-grade seed to grow certified-grade seed. To be certified it also has to meet certain standards — fields must be inspected, seed has to be inspected and pass all the Arkansas State Plant Board standards before it's made available to farmers."
Subscribe to receive top agriculture news
Be informed daily with these free e-newsletters
You May Also Like
---