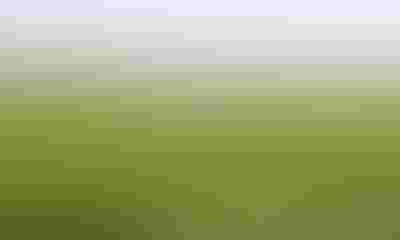 Missouri's recent shipment of long-grain rice was a big story in Cuba, according to Gov. Jay Nixon, especially since there have been no U.S. rice sales to the country since 2008.
Speaking from Miami, Nixon said the trade mission to Cuba was "successful." He pointed out that the best opportunity for agriculture exports to this nation would start with rice.The first container delivery of rice was from the Martin Rice Company of Bernie, Mo. All of its content was grown in southeast Missouri. The state ranks fourth among U.S. states in rice production. And the governor noted that the Cuban people "know our rice is good."

RICE DELIVERY: Rice from fields like these in southeast Missouri arrived in a Cuba port last week. It was "good faith" gesture by Martin Rice Company of Bernie in an effort to open markets to Missouri rice.
Cuba was a primary export market for Missouri rice. However, the embargo cut off that market until last week when the shipment arrived at the deep-water Port of Mariel.
Martin Rice Company sent the rice at no cost to the people of Cuba. "Cuba was once a leading export destination for Missouri rice and we believe the in-roads we've been making since our first visit here and meetings we're now having with Cuban officials can help re-establish Cuba as a buyer of Missouri rice," Mike Martin said. "Rice is a relatively high-value crop and we believe once the Cuban market opens up, Missouri farmers will plant and grow more rice to take advantage of this opportunity. We also look forward to the day when Cuban goods are readily available to consumers in Missouri and the U.S."
Related: More on how Martin Rice Company made the rice shipment happen.
With Cuba being just 90 miles from U.S. ports, Nixon said it is "an ideal market," for Missouri rice. He said the shipment solidified that the U.S. can provide product to the country.
He noted that other commodities like soybeans and corn could find their way to Cuba in the future. "This is a country that imports 50% of its food right now," Nixon said. He explained that Cuba has not yet moved to modern production agriculture. The individuals the trade delegation met with are eager to welcome more Missouri commodities into their supermarkets, restaurants and homes.
"Finding new markets boost our economy," the Governor said in a telephone conference call after arriving in Florida. "More exports mean more jobs at home."
Still, Nixon noted that before trade moves forward industries need to know that "when we sell goods we will be paid." He added that payment problems need resolved in order for there to be any confidence for bilateral trade. However, with the size of the export market to Cuba, Nixon added that it is an "issue Congress is going to need to deal with."
The Governor extended an invitation for a trade delegation from Cuba to visit the Show-Me State in the future.
Subscribe to receive top agriculture news
Be informed daily with these free e-newsletters
You May Also Like
---