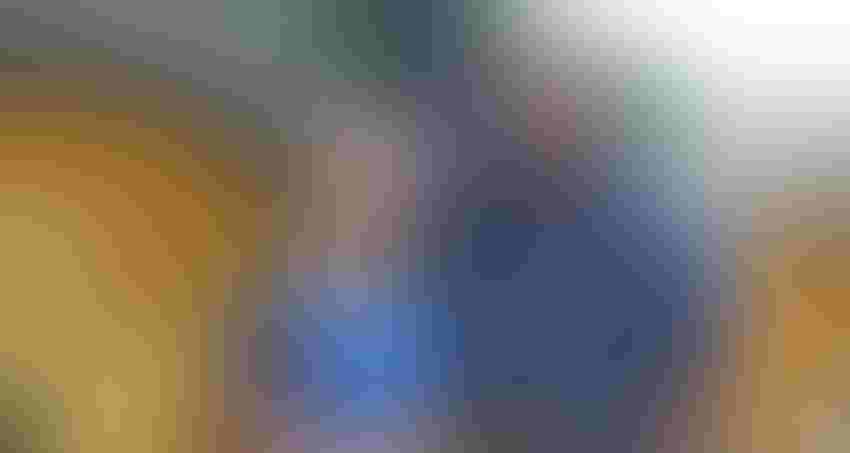 Matt and Erica Morris are hopeful their sons can continue the long family tradition of farming on their Lonoke County operation.
Ginger Rowsey
Every morning as Matt Morris approaches his farm shop, he's greeted by a large sign detailing the rich history of his family farm. 
"The Arkansas Rice Industry Began on this Farm," it reads, before describing the successes — and setbacks — of his ancestors. 
W. H. Fuller, a brother-in-law of Morris' great-great grandfather, John Morris, first attempted to grow rice on the Lonoke County farm in 1897. He put in the first irrigation well in the Grand Prairie, but despite his efforts, that first crop failed. 
In 1901, John Morris tried his hand at rice. His first attempt was also a failure. 
Morris tried again the following year and found some success — harvesting 320 bushels of rice off five acres.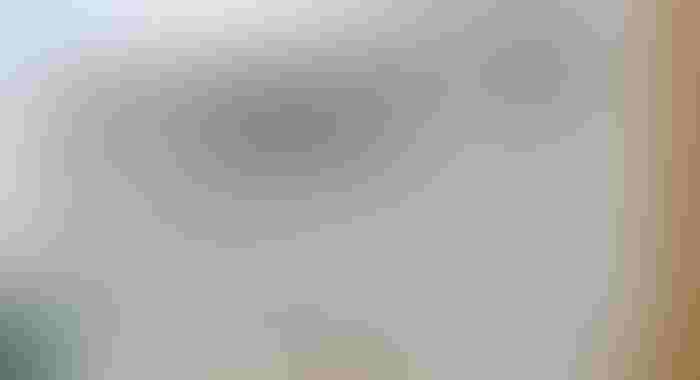 The Morris Farm sign detailing the history of the family operation.
"Like many successful industries, rice started with a few failed attempts," Matt said, "but thankfully, the hard-working men and women of my family overcame the difficult challenges." 
Creating a rice farm 
An early challenge hit the family in 1903. While traveling to Louisiana to learn more about rice farming, John Morris suffered heart failure and died. Despite the sudden and unexpected death, Morris' widow, Emma, and their two young sons proceeded to plant the crop their husband and father had planned. That fall they harvested more than 900 bushels of rice off 10 acres. 
"1903 was the first sure enough successful crop that really kicked everything off," Matt said. "I think you have to credit Emma as a true pioneer in the Arkansas rice industry for continuing this great experiment and succeeding." 
Since the days of Emma, a Morris has continually farmed this ground near Carlisle, Ark. Rice continues to be a staple crop. Today the farm is run by Matt and his father, Richard Morris. 
As the fifth generation in the farm's line, 38-year-old Matt is reminded daily of the importance of continuing the family legacy of innovation. Not only by the historic marker by the shop, but by his family — wife Erica, and three sons, Michael, John and Eli. He knows he must work to find new ways to stay profitable with rice farming and keep the farm going for the sixth generation of Morris farmers.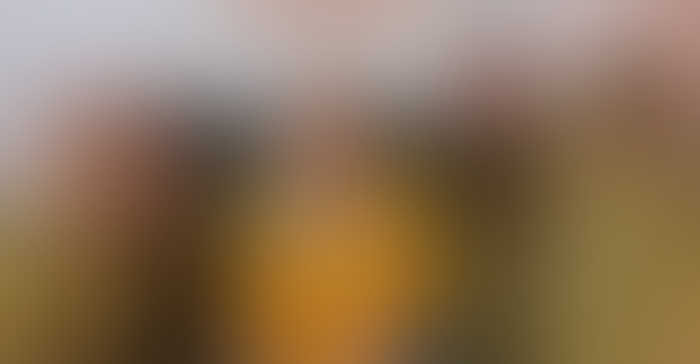 The Morris family, l-r, Eli, Michael, Erica, Matt and John.
"We're definitely living in tomorrow's time today. We have to adapt to continue farming successfully," Matt said. 
Water conservation 
Most of the rice-growing areas in Arkansas are blessed with abundant water supply, but the underground aquifers are not an infinite resource. 
"We've seen our groundwater levels decline more than they should over the last 10 years. We have built more surface water storage, we have extended more tail water ditches, but for us, the groundwater is depleting at a rate that we can't sustain," said Matt, whose farm lies in a critical groundwater area in the Arkansas Grand Prairie. 
"When it comes to water usage, we just don't have the resources to take it lightly anymore," he continued. 
Four years ago, in an effort to conserve water, Morris switched all of his rice fields to multiple inlet irrigation. While not a new practice, he paired MIRI with alternate wetting and drying irrigation methods as well as sensor-based monitoring tools, surge irrigation valves and pump timers. He uses a drone to check his fields shortly after pumping begins to save "about two weeks of headaches and guessing." The technologies embraced on the Morris farm have resulted in significant savings, according to Matt. 
"On average, a good conservative number is we're saving 50% of the water we would have used on traditional irrigation," Morris said. "Where we were using 30 inches of water per acre, we're now using 15 inches of water per acre. When paired with alternate wetting and drying, we can cut our water even more — 12 inches per acre. I've applied as little as 6 inches per acre when weather conditions were just right."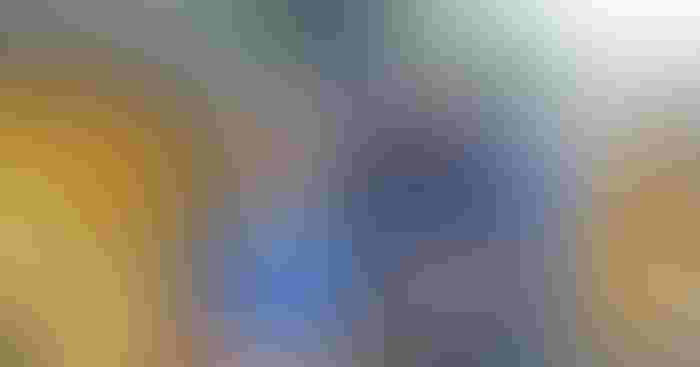 Matt Morris and wife, Erica, look at digital field maps before planting.
Rice Irrigation App 
Morris was also an early adopter of University of Arkansas' Rice Irrigation app. The app helps farmers quickly and easily develop a rice irrigation plan using multiple inlet irrigation. After users outline an aerial field map and levee placement, the app provides the needed pipe size, length, and thickness, the number of holes for each levee, the blue gate settings, and the number of roles for each field. 
The Rice Irrigation app requires users to first draw a map of their fields and levees, which can be a little tricky, but Morris insists can be easily mastered. 
"You can design your rice field while you sit in your recliner after supper. It really is that easy once you get the hang of it," he said. "Our NRCS office will help someone draw their map out for them. Other counties may follow suit. U of A offers classes on the software. Help is available for growers who want to use these tools." 
On his farm, Morris uses T3RRA Cutta, John Deere's in-cab land forming system. The map created by that program can be easily imported into U of A's Rice Irrigation app, according to Morris. 
"There are other good water management apps, but for multiple inlet irrigation, I think the format that comes from U of A is great because of its simplicity," Morris said. "Sometimes people try to do multiple inlet without using an app and they make a big mess. That can be frustrating. But when you use the technology correctly, it works beautifully.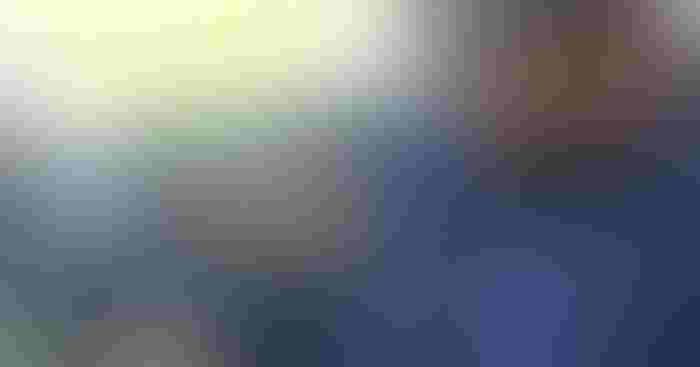 Matt Morris uses University of Arkansas' Rice Irrigation app to manage waterings.
"I hope more growers will recognize the importance of water conservation and take advantage of the tools and programs that are available to help them." 
Family tradition 
When we visited Matt and Erica in April, they were preparing to plant the 122nd rice crop on the Morris Farm. It's amazing to consider that the same fields where Emma Morris and her young sons hand-dug irrigation wells now contain sensors that measure sub-soil moisture levels. Could she have imagined that her great-great grandson could check fields with a drone and a mobile phone?  
The tools have certainly changed, but the goals are similar to those of the early 20th century growers — find the best way to farm.
Subscribe to receive top agriculture news
Be informed daily with these free e-newsletters
You May Also Like
---