There will be plenty to see and do at the 2011 Wisconsin Farm Technology Days near Marshfield, according to show organizers.
This year's show will be held Tuesday, July 12, through Thursday, July 14, at Seehafer Acres Inc., owned by Ken and Karen Seehafer. The 850-acre farm, on Highway 97 north of Marshfield, is operated by Ken and Karen Seehafer and their son, Jesse, and includes 250 milking cows. Ken and Karen have a daughter, Holly, who lives and works in Eden Prairie, Minn. They also have four grandchildren.
The farm has been in the family since 1930, when Ken's grandfather purchased 80 acres.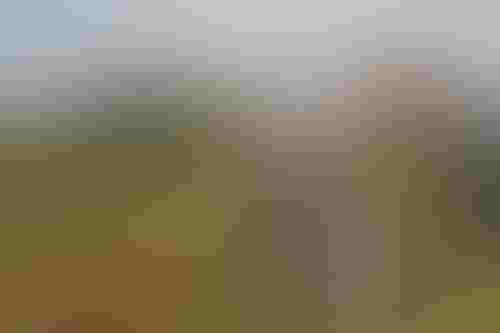 See machinery firsthand
Visitors will not be allowed to walk through the dairy facilities due to biosecurity concerns. However, they can take guided tours of the farm on trams.
"In addition to the dairy facilities, visitors will be able to see a raised-bed garden and decorative rock garden that the Master Gardeners helped the Seehafers build. This will be included in what they will see on the tours," says Wisconsin Farm Technology Days Executive Secretary Mike Wildeck.
A farm pond exhibit will be part of the farm tour, as well. There will be people on hand to explain how to install a farm pond, how to manage it and how to keep it clean.
Show organizers will give demonstrations of manure incorporation equipment, but they will use water to avoid odors.
Again this year, diesel-powered generators will power Tent City.
See machinery firsthand
Wildeck, who is also the Marathon County Extension dairy agent, says the show will feature daily forage demonstrations. There are 250 acres of alfalfa and alfalfa-grass mix available for the demos.
Demonstrations will begin at 10 a.m. each day and include: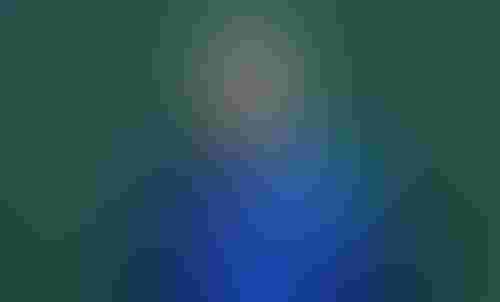 Wisconsin Farm Technology Days Executive Secretary Mike Wildeck.
 • pull-type and self-propelled forage harvesters
 • pull-type and self-propelled mower-conditioners
 • rakes, mergers and tedders
 • large rectangular and large round balers
 • blowers and silage baggers
 • bale processors and wrappers
The ride-and-drive area will be expanded this year. There will be skid-loaders, telehandlers (all-terrain forklifts), tractors and sprayers available for visitors to ride and drive.
Show organizers are putting together a demonstration area in the Applied Technology Center. "We'll have freestalls with different designs and different bedding structures," Wildeck explains. "We'll also have a low-cost parlor set up for viewing, and Extension specialists will be available to answer questions."
Ag engineers will be on hand to address specific questions about freestall design, cow comfort and parlor design.
Volunteers make the show
More than 1,000 volunteers have worked countless hours during the past three years to prepare for the 2011 Marathon County show.
"It's been a tremendous opportunity for almost everyone involved to learn about all the effort it takes to put on a show and work with other people. That's been the biggest benefit of hosting Wisconsin Farm Technology Days," says Wildeck.
"We hired Diane Borchardt to be a volunteer coordinator. She places the volunteers in jobs that they are interested in. She is constantly meeting with and working with the committees to see what kinds of volunteers they are looking for."
The Seehafers have been great to work with, Wildeck adds. "It's important to have hosts that are flexible and easy to get along with, and the Seehafers have been outstanding."
Relax and enjoy the show
Most of the food available at WFTD will be grilled on site at each of the six food tents.
"Smith Brothers of Colby will be grilling the food right there," Wildeck says. "We do have an express line for exhibitors, so they can get in and get out and return to their exhibit.
"We'll have at least five beverage stations in addition to the food tents where people can get something to drink and sit down and relax in the shade," Wildeck explains. "Past shows have showed us that if it's hot and dusty and people are uncomfortable, they tend to not stay on the grounds real long. We want them to stay, so we worked hard to make sure we have accommodations for people to make them comfortable."
Mobility scooters also will be available for rent. They are $25 for the day. "We will have up to 100 scooters available," he says.
"We will have designated parking areas for the handicapped. We will even have a tram that lowers hydraulically all the way to the ground to allow you to wheel a wheelchair onto the tram.
"People can't bring their own scooters because of liability issues," Wildeck notes. "We will have two six-person courtesy shuttles to take people from one end of Tent City to the other."
A first-aid station will be located in the middle of Tent City.
"Part of that tent will be partitioned off for baby changing and private breast-feeding areas," Wildeck says. "Right next to the first-aid tent, we will have a misting tent to help people cool down. If it's really hot and people are doing a lot of walking, that is probably the No. 1 medical need — something to help them cool down right away."
The Spirit of Marshfield helicopter will be based at Tent City during the show instead of at St. Joseph's Hospital. "You can see St. Joseph's Hospital from Tent City. It's only about a mile and a half away," Wildeck points out. Pilots and paramedics will be on hand to display the helicopter and talk with showgoers.
There also will be an expanded heritage equipment display.
"The North Central Wisconsin Steam and Gas Engine Club is coordinating the display. They will have some old steam equipment in action each day. They'll also have a whistle off a steam engine that they will blow every hour. I've been told you can hear that over a mile away," Wildeck says.
More than 600 commercial and educational exhibits will be packed into the 60-acre Tent City. There are seven parking lots and five admission gates.
"Exhibitors will be able to park right outside the gate on the east or west side of Tent City," Wildeck says.
Cost of admission is $5 per person. Parking is free.
"It'll be the best $5 you ever spent," Wildeck says.
Children 12 years old and younger will be admitted free.
(SIDEBAR) Show highlights
•  Take a guided tour of the Seehafer farm buildings via tram. Because of biosecurity concerns, visitors cannot walk through the barns, but they can ride through on a tram as part of daily farm tours.
•  The Weed Doctors from University of Wisconsin-Madison will be on hand to examine weeds in the Progress Pavilion. The largest weed will win a prize each day.
•  The State FFA Soils Contest and State FFA Tractor Operators Contest will be held on Tuesday morning at the show.
•  Field demonstrations will begin daily at 10 a.m.
•  Enjoy entertainment daily in the Family Living and Youth tents.
Subscribe to receive top agriculture news
Be informed daily with these free e-newsletters
You May Also Like
---