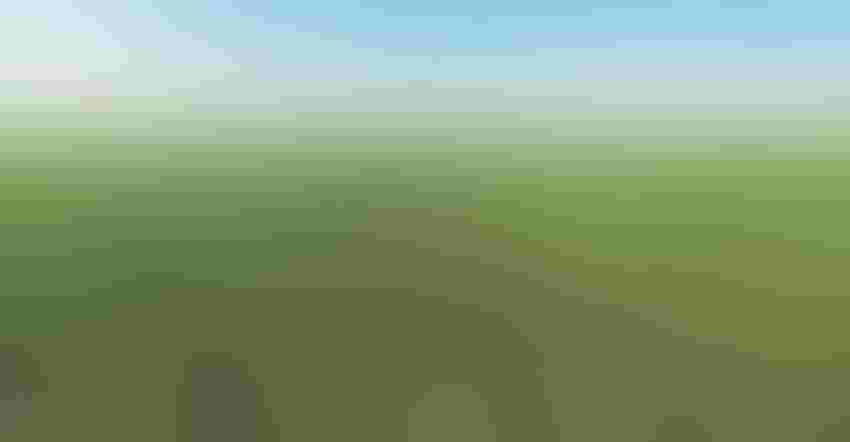 PROTECTING YIELDS: Crop scouting provides information on potential pest outbreaks, progress of crop development, and overall crop health to make environmentally sound management decisions.
Farm Progress
One thing is for sure. The weather and pest situation in Wisconsin and the Midwest are never predictable. Each year brings its own set of crop production challenges. How well did you monitor your crops and keep track of changes or problems during the growing season last year? Were you confident in your field identification of pests and beneficial organisms? Are those abnormal-looking plants caused by diseases, nutrient deficiency or environmental problems? Did you know the weed you were noticing?
Field monitoring, or scouting, is the backbone of an Integrated Crop and Pest Management program. Scouting provides information on potential pest outbreaks, progress of crop development, and overall crop health to make environmentally sound management decisions. An assessment of the crop is needed before appropriate crop management decisions are made. Farmers should be able to informatively respond to emerging crop production situations through crop and field scouting.
Farmers should make every attempt to maintain a regular scouting schedule so changes in pest populations can be quickly realized. A general recommendation is to scout a field every seven to 10 days to monitor the typical lifecycles and development of our common field crop pests in the upper Midwest. The exception is during critical crop stages or increasing pest populations, fields should be evaluated every four to six days. 
Walk fields in a zigzag, or "W," pattern to gain more representation of the field and remember to record your observations. It is easier to go back to your notes than to rely on your memory.
Identify problems
Take the time to identity the causal agent if problems occur in the field. Incorrectly identifying or lacking identification of a causal agent may lead to unnecessary use of pest management tools, missed pest management opportunities, elimination of beneficial organisms, or application of unnecessary nutrients. Investment in a good hand lens can greatly aid in the identification of insects and some diseases. Many smartphone and tablet apps have been developed to help with crop diagnostics. Use the apps developed for your state or region.
The development of crop production issues is greatly influenced by environmental conditions. Take time to learn what nutrient deficiencies look like and do not confuse them with similar-looking disease symptoms. Pay attention to changing local weather conditions that may be influential for disease or insect development or cause injury to the crop. Keep an eye to the south of your territory and gain a virtual crystal ball. Since some pest problems will progress south to north, farmers to the south can warn you of pest problems that might be coming your way in the near future.
Many farmers enjoy doing a windshield survey of their crops. The "55 mile per hour windshield method" is not an acceptable technique of crop scouting. Making good crop management decisions requires you to take a thorough survey of the situation in the field. A quick survey may provide an exaggerated view if you stumble into a problem area of the field. Likewise, a quick survey can cause you to miss a real problem if you happen to examine one of a field's few relatively healthy areas. Scout several areas to gain a comprehensive view of the crop. 
Resources — including time — are limited for all involved in agriculture. The efficient crop scout will be the one who stays apprised of the latest pest and weather developments. Several handy guides are available to make scouting easier. Some of the best resources are the online pest and weather newsletters from universities and government agencies. Implementing Integrated Crop and Pest Management strategies helps farmers, finding crop production issues early and monitoring them allows you to control pests when they reach economic thresholds, manage production costs and protect yield and potential profits.
Equipment for crop scouting
Keep these tools handy when scouting your fields:
notebook, clipboard, pencils

hand lens or magnifying glass

bags, plastic film canisters, labels

reference materials, smartphone apps

cooler with ice (for samples, not beer)
Clark is the Chippewa County Extension crops and soils agent.
Subscribe to receive top agriculture news
Be informed daily with these free e-newsletters
You May Also Like
---