Prevented-planting crop insurance deadlines May 31, June 5
Prevented-planting crop insurance deadlines May 31, June 5
The deadline on crop insurance for prevented planting looms. Growers who are unable to plant corn due to wet fields will need to decide soon if planting late will pay more than filing crop insurance for prevented-planting cause.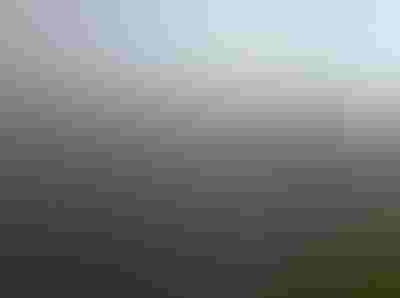 Urbana, IL - The deadline for deciding to plant row crops or take prevented-planting payment on crop insurance is approaching. For growers who farm in the Midwest and upper Midwest, May 31 or June 5 is the deadline for making this decision. And growers need to be cautious about their decision because prevented planting could offer more return than planting corn, according to Gary Schnitkey, ag economist, University of Illinois.
"Corn planted at this point in time will likely have lower yields than normal," Schnitkey said. "This makes taking the prevented planting look like an attractive alternative. And, in our calculations, taking the prevented-planting payment on corn almost always looks better than planting soybeans. You have to get fairly high yields on soybeans in order to make it comparable."
Schnitkey developed calculations to help farmers choose the best option with the best net return. In one calculation, he used $6.40 for harvest time price for corn and $13.30 for soybeans. In this scenario, the prevented-planting payment net of cost with an 80% coverage level was $400/acre. The net returns for planting corn came in at $375/acre and planting soybeans at $363/acre. So, at the 80% coverage level, taking the prevented-planting payment was $25/acre higher than for planting corn. For soybeans, it was about $30 higher than planting.
"We used $6.40 for corn," he explained. "But if corn prices go up, planting corn might have a better return. If the price of corn goes down, taking the prevented-planting payment will be the better option."
Another factor affecting farmers is that many of them may have chosen lower crop insurance coverage levels than last year. "Prevented-planting payments go up with higher coverage levels, so at 75% coverage, 80 and 85% will have higher prevented-planting payments. Making those calculations will be critical," he said.
Farmers may ask if the nitrogen fertilizer they already applied to their fields can be included in the calculations. Schnitkey said it can't. Only costs not yet incurred can be included.
Until the deadline, Schnitkey recommended that growers plant corn if they are able to plant. But a grower "can't decide now not to plant, up to the final planting date."
The Facts and Opinions report is available online at http://www.farmdocdaily.illinois.edu/2011/05/economics_of_prevented_plantin.html. 
Subscribe to receive top agriculture news
Be informed daily with these free e-newsletters
You May Also Like
---