Iowa Soybean Planting Still Not Quite Done
Iowa Soybean Planting Still Not Quite Done
Weekly survey shows Iowa farmers have 87% of 2011 soybean acres planted as of May 29; corn planting is 99% complete. First corn condition ratings of the year show Iowa's corn crop is off to good start, at 80% good-to-excellent.

Showers this past week slowed planting progress, as Iowa farmers still need to finish planting the last of the state's soybean acres for 2011. In addition to soybean planters, rains have kept sprayers out of fields too, as farmers are eager to apply weed control treatments. "Farmers are looking for drier weather this week, so they can finish planting and make weed control applications," notes Bill Northey, Iowa Secretary of Agriculture.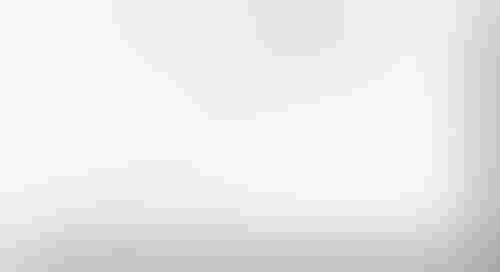 Progress chart
Iowa's 2011 corn acreage is 99% planted, soybeans are 87% complete. That's according to the weekly crops and weather survey released May 31 by the Iowa office of USDA's National Ag Statistics Service (NASS). The data was gathered May 29, but due to the May 30 holiday, the report wasn't released until May 31.
The weekly crop and weather report is available on the Iowa Department of Agriculture and Land Stewardship's website at www.IowaAgriculture.gov  or on USDA's site at www.nass.usda.gov/ia. 
Farmers along Missouri River are keeping an eye on rising water
Persistent precipitation almost completely stopped progress in south central Iowa while allowing only limited progress in the remainder of the state, the May 29 survey shows. Localized heavy rains have caused soil erosion and ponding in various areas of the state, with farmers along the Missouri River keeping an eye on rising water levels. Some who farm in that "River bottom" area have moved of off their farmsteads to higher ground. High winds during the past week prevented spraying in weedy fields, and the weeds are now appearing across Iowa.
There were only 2.1 days suitable for fieldwork statewide during the past week. South central Iowa had only 0.60 of a day suitable while northeast Iowa had 3.3 days suitable. Topsoil moisture levels statewide are currently zero percent very short, zero percent short, 68% adequate and 32% surplus. Subsoil moisture rates zero percent very short, 1% short, 72% adequate and 27% surplus.
As of May 29 the survey shows 99% of Iowa's corn acreage has been planted, equal to last year. South central Iowa farmers generally still have more than 5% of their corn crop remaining to be planted. Looking at emergence, 90% of the state's corn crop has emerged, behind last year's 93% at this time, but ahead of the 5-year average of 85%.
Condition of Iowa's corn crop now rates 65% good, 15% excellent
The first corn condition ratings of the 2011 crop year are listed in this week's report. Iowa's 2011 corn crop statewide now stands at zero percent very poor, 1% poor, 19% fair, 65% good and 15% excellent. Meanwhile, Soybean planting is 87% only complete, trailing last year's 89% and the normal pace of 88%.
South central Iowa lags 33 points behind the state average. South central Iowa has only 54% of its soybeans planted. While about 52% of Iowa's 2011 soybean crop has emerged, that's behind last year's 57% but is still slightly ahead of the 5-year average of 50%. Oats have begun heading with 3% of the 2011 Iowa crop headed compared with 9% at this time in 2010. Oat condition remains steady with zero percent very poor, 2% poor, 19% fair, 66% good and 13% excellent.
First cutting alfalfa hay harvest 6% complete, well behind last year
With weather conditions that have not been conducive to cutting hay this year. Iowa's first cutting alfalfa hay harvest, standing at 6% complete as of May 29, is well behind last year's 41% and the normal 23% that has been at this time of year. The condition of the 2011 Iowa hay crop is reported at 1% very poor, 3% poor, 29% fair, 55% good and 12% excellent.
Pasture and range condition is 1% very poor, 5% poor, 26% fair, 49% good and 19% excellent. Variable temperatures and additional rain have caused some stress for young livestock housed outdoors as feedlots are quite muddy.
Weather for month of May 2011 was close to normal in Iowa
Despite some extremes, weather during the month of May was close to normal in Iowa. The month of May 2011 was close to normal for rainfall. State climatologist Harry Hillaker says the norm is 4.25 inches. The statewide average in May 2011 was 5 inches, and it was pretty evenly distributed.
There were some cold days and some very warm days, but the "average" was closer to normal. There were two notable outbreaks of severe weather in May in Iowa. May 11, 2011 was a rough day for western Iowa, which recorded eight tornadoes. Eastern Iowa recorded five tornadoes May 22.
Iowa preliminary weather summary as of May 29, 2011
Harry Hillaker, state climatologist at the Iowa Department of Agriculture & Land Stewardship in Des Moines, provides the following weather summary for Iowa for the week that ended May 29, 2011.
The past week began with warmer than usual weather from Sunday May 22 through Tuesday May 24 with afternoon highs reaching 86 degrees at Belle Plaine and Keosauqua on Sunday May 22. Thunderstorms brought rain and some severe weather to the east one-half of Iowa on Sunday afternoon while Monday was mostly dry.
The weather transitioned to a much cooler pattern late Tuesday with statewide showers and thunderstorms on both Tuesday and Wednesday with some severe storms over central and east central Iowa on Tuesday. Rainfall was locally heavy at mid-week in parts of central, south central and southeast Iowa with lighter rain persisting over eastern Iowa into Thursday morning. Temperatures were well below normal from Wednesday through Saturday night with a rapid warm-up commencing on Sunday May 29.
Low temperatures in the 40s were common on Thursday and Friday mornings with Elkader reporting a Friday morning low down to 35 degrees. Light rain showers were scattered over much of Iowa on Friday and Saturday with widespread thunderstorms, bringing some high winds and hail to southeast Iowa, on Sunday morning.
Rainfall totals for the week varied from 0.57 inches at Sibley to 4.11 inches at Osceola. The statewide average precipitation for the week was 1.90 inches or nearly double the normal of 1.01 inches. Temperatures averaged 1.8 degrees below normal for the week as a whole. Finally, soil temperatures as of Sunday May 29 were averaging near 60 degrees statewide.
Subscribe to receive top agriculture news
Be informed daily with these free e-newsletters
You May Also Like
---