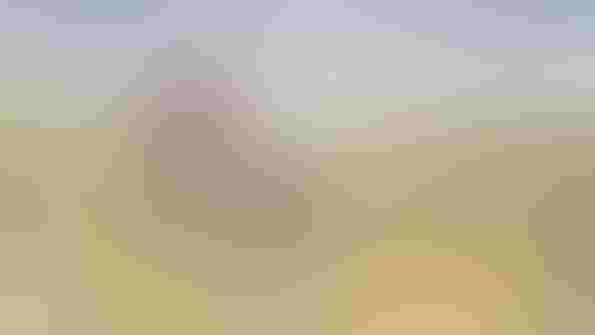 "It's performance review time," she said apprehensively, "and nobody likes to go through the process." Hearing the sentiment was not uncommon; offering a solution became my new challenge.
For years, I've railed against the typical review process as being ineffectual and unproductive. Yet reviews offer a valuable way to help build a strong farm team, which has value as you look at a range of transition issues.
Though it checks the box and allows the business to claim compliance, the traditional evaluation process does little to assess performance and even less to inspire more productive activities.
Though well-intended, supervisors often are handicapped by a paper form and descriptors that sound like performance measures, but are really subjective words or phrases that have little, if any, bearing on measurable outcomes. For example:

Kevin Spafford
• Job quality: The extent to which the job is being performed.
• Communication: The extent to which the employee conveys instructions, needs, or progress in a clear and concise manner.
• Interpersonal relationships: The extent to which the employee cooperates, works, and communicates well with others.
• Attitude: The extent to which the employee displays a positive attitude toward assignments, change, and stressful situations.
• Initiative: The extent to which the employee seeks out new assignments and assumes additional duties when circumstances call for it.
As farms add more employees, the value of measuring performance becomes more important and should support the goals and expectations of the organization. It should encourage improvement and professional growth.
Though not entirely avoidable, a performance review should not rely on subjective assessments and personal interactions. Instead, a properly designed review will utilize objective measures of achievement and productive activities.
Specific categories of the review should encourage a focus on outcomes that will improve the farm's bottom line. An employee review should be based on objective measures rather than subjective topics. Revising the model and offering a new concept, the form can be rated based on actual results, i.e.: achievements, hours, events, etc.
Since each employee should be responsible for his own performance, the review should reflect the employee's dedication, effort, initiative, etc., using references to actual outcomes. In this approach most of the review is based on actual measures, which can be completed by the farm staff member responsible for human resource efforts and then sent to the respective supervisor to fill-in the missing blanks. That saves time and eliminates a lot of anxiety for the supervisor.
Comparing an employee's actual (measurable) results to an average of the farm allows for a quick performance comparison and "value" assignment. Consider:
Production: Actual measures that compare effectiveness and efficiency with company, department, and unit averages, i.e.: number of units per measure of time.
Team assists: Actual number of times/examples of assisting team members, putting in extra hours, responding to last minute requests, coming in on-call, etc.
Cross-training/additional capabilities: Number of cross-functional capabilities and duties learned and able to perform.
Training/education/preparation: Classes, seminars, conferences, online education, etc., completed, above and beyond required for job classification.
Dedication: Commitment to farm and responsibilities. Actual number of hours call-in or overtime performed.
Company/department/unit goals: Demonstrated familiarity with the operation's goals and explained respective role toward achievement.
Safety: Contributed to a safe work setting by suggesting improvements? Or has incurred, caused, or contributed to injury or unsafe work environment, due to: carelessness, lack of training, unavoidable accident, or other?
Professional development/capability improvement: Achieved specific goals from last annual performance review?
Communication/interpersonal relationships: Contributed to an effective, efficient, safe, and pleasing work environment by communicating clearly and confronting difficulties.
Absenteeism: Actual hours of unexcused or unexplained absence, compared to farm averages.
The performance review is an excellent opportunity to compare actual results to specific goals. The review process should be a constructive experience — citing specific areas for improvement, reinforcing positive behaviors, and encouraging professional growth. From there, the employee and the supervisor can work together to create a written plan for improvement.
Kevin Spafford and his firm Legacy by Design (Legacy-by-Design.com) serve the succession planning needs of farmers, ranchers, and agribusiness owners. Reach Kevin by email ([email protected]) or phone (877) 523-7411.
Subscribe to receive top agriculture news
Be informed daily with these free e-newsletters
You May Also Like
---