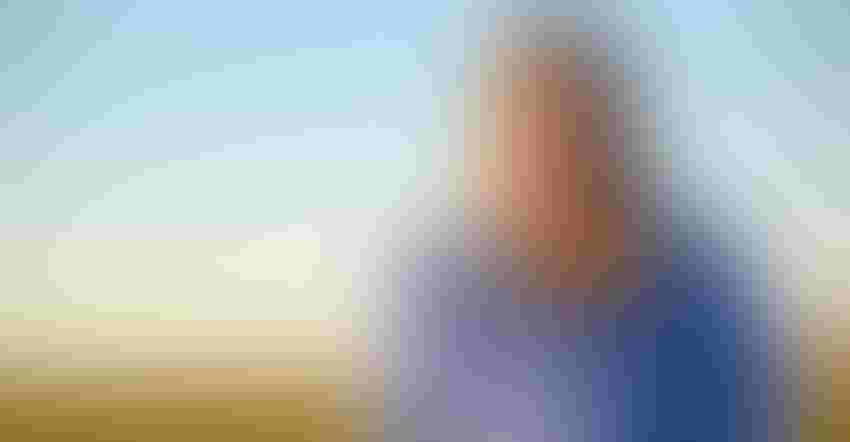 #TEAMCOVERCROP: Sarah Carlson, Practical Farmers of Iowa, uses social media to promote the many benefits of cover crops not only for farmers, but companies, too.
Photo courtesy of Practical Farmers of Iowa
Cover crops are the norm in the Mid-Atlantic and Northeast where farmers have seen the benefits of keeping soils covered all year.
In Iowa, where most acres are planted to corn and soybeans, and where tight windows after field crops can make it challenging to get a cover on the ground in fall, selling farmers on cover crops has been a bit more challenging.
Groups such as Practical Farmers of Iowa have had to use creative ways to sell farmers on using cover crops.
"So, 12 years ago when I started in Iowa, people thought there is no way you can grow cover crops ahead of soybeans or corn," said Sarah Carlson, strategic initiatives director for Practical Farmers of Iowa, while speaking at the Northeast Cover Crops Council Conference.
Instead of just presenting research on cover crops, Carlson said farmers had to see the results for themselves. That's where Practical Farmers of Iowa came in, leading research projects and initiatives on cover crops.
Proving it in the field
One of the first projects the organization sponsored was a long-term, side-by-side comparison of fields with and without cover crops. Twelve farmers participated in the 10-year study.
Results varied from year to year, but overall Carlson said that soybean yields after a rye cover crop increased by around 6 bushels an acre. Corn yields saw about the same yield increase, but timing of nitrogen application was important.
It took a while. These results only started to appear eight years into the research. Carlson said the organization then hit the ground running on cover crop research. They've since done 1,400 trials with 240 farmers.
"All of this is so we can help everybody save a bunch of time and money," she said.
Farmer-to-farmer interaction has been the biggest driver of change, at least in Iowa. But they've had to make it easy for farmers to make changes, too. The organization has helped to develop what she calls "one-stop-shop" cover crop systems where a farmer can get all their cover crop resources from their local ag retailer.
While some farmers in the Mid-Atlantic have become accustomed to the threat of government regulation, especially when it comes to nutrient runoff, threats have never worked for Iowa farmers, she said. So, if you talk about cover crops as a way to keep the U.S. Environmental Protection Agency or other environmental organizations at bay, you'll see resistance.
"If we don't give them a positive step we're just going to get a lot of paralysis," she said. "We lead with something alarming, but we also follow up with that positive step."
Changing messaging
About 20 years ago when the organization started talking cover crops they sold it as a way to cut down on soil erosion. Once farmers saw those benefits, they started focusing on clean water benefits.
Carlson said it is estimated that 16 million acres of cover crops are needed in Iowa to just marginally improve water quality. About 1 million acres are planted to cover crops right now, so a lot of work remains.
They've also stressed better weed control with cover crops. Farm trials compared early terminated rye and later-terminated rye and whether there was any effect on soybean yields. Plots were replicated four times on farms.
The study yielded no statistical difference in soybean yields between the plots, but Carlson said the trial showed significant savings on herbicide costs since the later-terminated rye helped to suppress more weeds — cover crops cost between $20 and $25 per acre while herbicides cost $40 an acre.
Across all their studies, Carlson said weed suppression is the No. 1 reason farmers choose to grow cover crops.
Promoting small grains
Nitrogen fertilizer is important, especially in corn. But planting a legume in rotation can be difficult in fall.
Carlson said the organization has been encouraging farmers to put small grains back in their rotations, then adding clover to provide more nitrogen for spring cash crops. They've worked with 10 farmers on the project.
But what about markets for the small grains? Carlson said the organization has worked on getting companies like Smithfield, McDonalds, Target, Walmart and others to purchase small grains to address their own greenhouse gas emissions. It's essentially a way to improve public relations, but Carlson said it's opened a market for small grains that otherwise wouldn't be there.
Smithfield, she said, is buying oats and small grains from two facilities in Iowa. Meanwhile, Target is putting more pressure on a key supplier, Cargill, to feed more small grains.
Programs such as the Fieldprint Platform and the Cool Farm Tool help companies to evaluate farms' environmental impacts.
"The Fieldprint Platform is a pioneering assessment framework that empowers brands, retailers, suppliers and farmers at every stage in their sustainability journey to measure the environmental impacts of commodity crop production and identify opportunities for continuous improvement," according to Fieldprint's website.
"It is a win for them because they can claim that their GHG (greenhouse gas) footprint will look better," she said.
Between 2015 and 2018, companies like ADM, Unilever and Cargill have paid $1.2 million to farmers in Iowa to grow "sustainable soy." In 2018, the program included 173 farmers across 21,755 acres.
This year, Pepsico and Cargill paid $622,320 for farmers to grow cover crops as part of the low-carbon corn initiative, covering 357 farms across 62,232 acres.
Getting buy-in
A survey of the organization's 2,000 corn and soybean farmers, Carlson said, showed that 73% are using or adding cover crops and 50% are adding small grains to their rotations.
"So, we have seen cover crops as like a gateway drug to increase diversity," she said.
"I really believe that this is sort of our recipe for success. We've empowered all these people to get busy, to talk to each other, to do research, to share data at a number of events throughout the year," Carlson said. "We've helped create new messages for cover crops, they've helped us co-create those messages."  
Subscribe to receive top agriculture news
Be informed daily with these free e-newsletters
You May Also Like
---