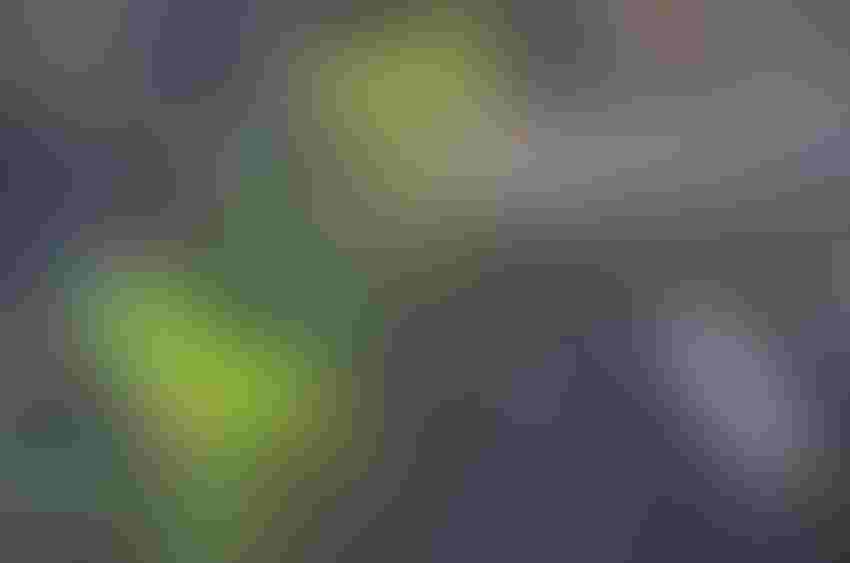 Marion Calmer has been doing on-farm independent research for over 35 years on his farm in western Illinois. This research has helped him determine that there is a significant difference between maximum physical yield and maximum financial yield.
"I have decided that the maximum financial yield makes me more profitable at the end of the year," says Calmer.
Here are his top five profit-making tools:
1.       Shift to no-till soybeans
30 years of on-farm research has found there is not a lot of upside to tillage. He said there are no benefits from the surface residue being incorporated into the seed zone by tillage! "Don't do it. We all know what happens when seed is placed by residue."
Soybeans look better, grow faster and have less soil erosion with little to no difference in yield in a no-till situation. Plus, in a dry year, the yield advantage to no-till is huge.
In addition, producers have to consider the maximum physical yield versus the maximum financial yield from the tillage point of view. There is a $20 per acre advantage to no-till on maximum financial yield.
2.       Cut soybean population to 50,000
Calmer's soybean population study (6 years/4 replications or 24 total replications of treated soybeans planted in early May) shows that maximum financial yield occurs at 50,000 seeds per acre. From a yield standpoint, there is no difference from 50,000 population up to 200,000. From a financial point of view, Calmer used to plant soybeans at 150,000 and in today's economics that's equivalent to a $40 per acre loss.  (Side note: The testing was completed with treated soybeans.)
3.       Narrow rows add more profit
Calmer's research data (four years and an equivalent of 16 replications) show 15-in. rows average 4 bushels per acre more than 30-in. rows. Regarding maximum financial yield, 15-in. rows are $48 per acre better.
4.       Fall surface-applied P&K fertilizer loses money
Calmer says 10 years of continuous research (same location in a corn/soybean rotation) shows a 2.4 bu./acre yield increase when $50 per acre of P&K was applied the previous fall. But, from a maximum economic yield perspective, applying P&K is losing $24.25 per acre. So, Calmer says to look elsewhere in soil profile because surface applied P&K is losing money. He also says it may or may not apply to your farm and producers need to do their own farm research.
5.       Shred corn residue for quicker N release
There is huge difference in residue management when comparing residue that has been sized 2-in. or smaller to residue of an OEM corn head which is going to give 6-in. long cornstalks or longer (according to research presented by University of Illinois Dr. Fred Below and PhD student Alison Vogel's research). Calmer says smaller corn residue provides a 2-bushel per acre yield advantage to soybeans when in a corn/soybean rotation. The reason, he says, is a faster release of nitrogen. "The smaller the pieces the quicker they decompose which results in faster nitrogen release back into the soil profile," he says.
Understand role of stratification
While more research is needed to turn this into a top five soybean yield improvement tip, Calmer knows stratification occurs in both no-till and tillage systems. And his research also shows that pH is stratified. He is comparing two soil zones: The top zone (0-4-in. deep) has an average pH of 6.5, while the bottom zone (5-8-in. deep) has an average pH of 5.8.
Calmer says producers know that as pH drops, the soil develops a higher acid level, which means nutrient availability also drops. So, he is currently researching to determine if there is a yield advantage to equalizing the pH level in the soil profile?
"To my knowledge, there isn't any research data in existence," says Calmer. "The big question is how can we lime six inches deep in the soil profile? "
 (Editor's note: Marion Calmer is a farmer/inventor from western Illinois; founder/owner of Calmer's Ag Research Center and Calmer Corn Heads.)
About the Author(s)
Subscribe to receive top agriculture news
Be informed daily with these free e-newsletters
You May Also Like
---