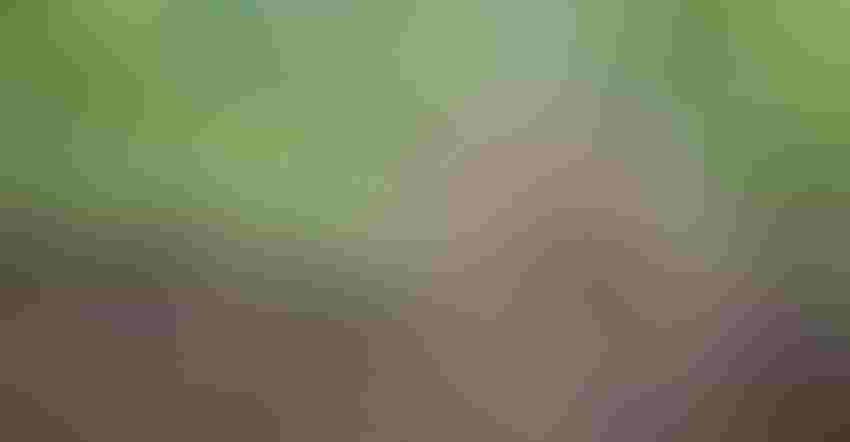 LET ROOTS DO THE WORK: Farmers employing cover crops often figure out that the cover crop roots are doing the tillage work done by machines in conventional-tillage systems.
Sometimes you learn as much from the people sitting around you at a meeting — or standing around and talking afterward — as you learn from the speaker. Those who do this all the time call it networking.
Don Donovan put that principle into practice recently while he attended a large no-till meeting. He came home with three nuggets of wisdom that he believes are worth sharing with others.
Donovan is a district conservationist with the Natural Resources Conservation Service based in Parke County.  He is a regular contributor to the Salute Soil Health column featured on this website and prepared by the Indiana Conservation Partnership.
3 snippets of wisdom
As Donovan interacted with farmers, researchers and other leaders in soil health from around the world, he took note of several key pieces of wisdom. Here are the top three on his list.
• Tongue-in-cheek advice on where no-till works: A long-term no-till farmer said, "No-till will not work in bedrock that you have because of severe erosion, in standing water, or in snow and ice. Everywhere else, it will work." 
• Wit and humor from another continent: A farmer from South Africa said, "No-till farmers have seen the light; the other ones have felt the heat." 
• Coin a new phrase, bio-tilling: Some argue that a complete conservation cropping system does include its own type of tillage. One farmer said, "Bio-tilling is using cover crop roots to more effectively do what we have tried to do with tillage equipment for centuries."
Donovan also picks up bits of wisdom and wry humor about conservation tillage from books, he notes. He has read about some interesting concepts, including one from "Plowman's Folly," written in 1943. It states that the moldboard plow was totally unnecessary and very detrimental to soil health. That book and its author were decades ahead of their time.
Donovan has worked with many successful farmers who manage their farms by these concepts. He believes many others could as well.
Subscribe to receive top agriculture news
Be informed daily with these free e-newsletters
You May Also Like
---