Howard Valentine sees an exciting future for peanuts
Howard Valentine sees an exciting future for peanuts
When Howard Valentine was a child and would build forts and play among the bags of peanuts at the warehouses managed by his father, he never dreamed peanuts would one day be his life's work."The Vietnam War was winding down at about that time, and it was hard to find a job," he said.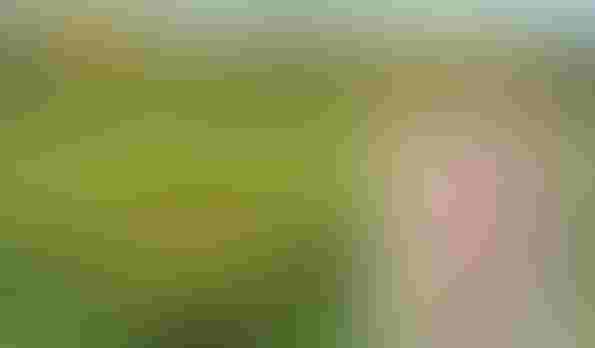 When Howard Valentine was a child and would build forts and play among the bags of peanuts at the warehouses managed by his father, he never dreamed peanuts would one day be his life's work.
"I enjoyed being around my peanuts and being around my father. Everyone who worked in the peanut processing plants was like our extended family. It has been a great career, and in some small way, I feel as though I've made an impact on the U.S. peanut industry," says Valentine, who will step down this year after serving as executive director of The Peanut Foundation for 21 years. The Peanut Foundation is the research arm of the American Peanut Council.
But as much as he loved being around peanuts, it wasn't his first career choice, says Valentine, who was born and raised in the small farming town of Ozark, Ala., just north of Dothan.
"When I graduated from Auburn University with a degree in engineering, the one thing I wasn't going to do was move back to Ozark," he says. "I was 21 years old and had wanderlust."
He finished college during the peak of the Vietnam War, in 1968, and went to work for Texas Instruments in Dallas, in its government products division.
"We developed guidance systems for laser-guided bombs and developed most of the infrared technology used in aircraft spotting troop movements," said Valentine. At about the same time, he married a native Texan, so the job was a good fit.
After about three and a half years, it was time to move back to the South, he says.
"The Vietnam War was winding down at about that time, and it was hard to find a job. A lot of young guys were leaving the service and looking for work, so it was a pretty tough job market.
I discussed my frustration with my father, and he suggested I could help him. He was head engineer for a company that was known then as Columbia Peanut Company, with several shelling plants. He said I could work with him and still interview for other things if I wanted.
That was in 1970, and I've been a part of the peanut industry ever since. I had found a home, in spite of my attitude coming out of college."
Valentine lived in Ozark for 13 years, working primarily in equipment and design, helping build several new facilities for the Columbia Peanut Company. The company was bought by Archer Daniels Midland, resulting in another move, this time to Decatur, Ill.
"We enjoyed it because it was a farming-related community with a lot of food-processing plants. During that period, I became head of manufacturing for ADM's peanut division, which included plants throughout Georgia, Texas, Oklahoma, Virginia and North Carolina. I spent a lot of time traveling.
"I eventually transitioned from manufacturing to a sales, marketing and procurement group. That's when I became involved with the farmer-stock end of the peanut business, and I did that for almost five years."
It was obvious during this time, says Valentine, that the company needed more volume.
"We represented about 30 to 35 percent of the industry at that time. I discussed with Gold Kist forming some farmer co-ops, and we thought that would be a good foundation for us. They didn't really want to sell, but they wanted to form a partnership, so that partnership became Golden Peanut Company."
Golden's headquarters were established just outside Atlanta, where Valentine thought he would be retiring.
"I thought I wanted to retire. Our kids were out of college and had moved away, and we had a place in north Georgia. I had a career, had been in the peanut business for almost 30 years, and I was 55 years old, so I thought I'd enjoy life and do what I wanted to do. That lasted about six weeks."
That's when the American Peanut Council approached him about heading up The Peanut Foundation, in 1997, which is the independent research arm of the American Peanut Council.
Making an impact
Valentine feels as if he's a greater influence on the peanut industry in the past 23 years than in the first 30.
"When I first got into the peanut business in 1969, technology was out of step with what was available. The buildings for most shelling plants were all wooden structures. Bags of peanuts were individually weighed, five bags at a time on a hand truck. They were hand-stacked and hand-sewn.
"We worked early on to develop and install electric sorters. This helped to change the industry for the better, improving quality and lowering costs. Most peanut shelling plants had 40 to 50 workers who sat at picking tables and picked out foreign material and damaged peanuts. It was a big cost savings for shellers."
In the late 1970s, Valentine first became involved with the work of the American Peanut Council.
"The big issue in the late 1960s was aflatoxin contamination, and it almost destroyed the industry. Leaders at the time got together and formed the Peanut Administrative Committee and essentially self-insured the peanut industry against destruction, implementing a lot of quality standards. It changed the risk of having aflatoxin-contaminated peanuts. We were able to reduce aflatoxin through advances in sorting."
Valentine says the more he worked with researchers at the National Peanut Laboratory, ARS, and university researchers, it became obvious that the aflatoxin problem started at the farm level. "Through the American Peanut Council, we began an aflatoxin elimination committee, and we got funding from the U.S. Congress that included other crops, including cotton, corn and tree nuts. Over the next 10 to 12 years, we learned a lot about aflatoxin.
"I also became involved in the export committee and realized that aflatoxin was an international issue. So I began to travel and learn about the impact of aflatoxin throughout the world. The U.S. appeared to have a huge advantage, so we worked hard to increase that advantage, changing packaging and making other innovations. That was during my commercial career."
When Valentine joined the American Peanut Council as its Director of Science and Technology and became the Executive Director of The Peanut Foundation, he continued to work on the aflatoxin issue along with peanut allergy. The National Peanut Board eventually took on the allergy project because funding requirements became so great relating to medical research.
Regaining the competitive edge
"Once the National Peanut Board began to fund most of the research into peanut allergy, the Foundation continued to work on the aflatoxin issue. Around this time there also was an awareness that we were losing our export markets. We had been dominant in the 1980s and 1990s, but began to lose that market in the 2000s. So we began looking at that issue and found that the cost of production was a big reason we were losing the export market. The quota system actually subsidized the price of additional peanuts in the export market, but we lost that advantage when the quota system was eliminated."
The Peanut Foundation began funding various production-related projects at the National Peanut Research Laboratory, North Carolina State University, Auburn University, University of Georgia, University of Florida, Texas A&M and Oklahoma State University.
One of those projects was aimed at minimizing the cost of production by using chemicals more efficiently and minimizing water usage.
The research continued up until recently, and much of the technology developed is now having an impact, says Valentine. During this time, the Irrigator Pro program was developed at the National Peanut Research Lab, eventually becoming Farm Suite to cover all crops. The cost of producing peanuts decreased gradually on a per-acre basis, he says.
The Multi-Crop Aflatoxin Working Group had begun to look at genetic modifications of the peanut plant to see if this would make plants resistant to the funguses that affected the crop, says Valentine.
"Europeans, along with Japan and Canada, weren't happy with genetically modified crops. "With the advent of the human genome project, we began to learn about ways to use naturally occurring genes that were resistant to some of these diseases and insects. The Peanut Foundation formed a group, mostly from the major product manufacturers and universities, and we investigated whether to pursue the GM route or to create a genome peanut, where no one owns the gene and they are free-market. We also were looking for genes in our germplasm collection in Griffin, Ga., that might already have resistance, so we could use them through standard hybridization without creating a GM product that would be a problem with other countries."
 "We couldn't find enough good genes at a reasonable cost.  There's also the cost of getting a GM product approved. In 2005, that pushed us to look at establishing a peanut genomic initiative, where we look at what's naturally available to us in the germplasm collection."
In 2006, peanut researchers from around the world were invited to spend a week in Atlanta discussing how to form an international peanut genomic group so the costs would be shared among different countries, says Valentine.
"Everyone was enthusiastic about it, and the project has taken off. In 2012, we began to raise $6 million to fund this research for five years, and that is what we have been working on. It is already beginning to pay off, as we have found high-oleic traits and nematode resistance, as well as peanuts now that are fairly tolerant to both early and late leafspot and white mold. We're also working with researchers in India who have a gene that's resistant to late leafspot."
A great product becoming even greater
As the peanut genomic project is completed over the next two to three years, there will be gene markers and plants that contain genes that'll be resistant to almost all of the primary diseases in the crop, says Valentine.
"This will really cap off my career as far as trying to improve this industry and make it more profitable for each segment. We have a great product now, but there's an awful lot we can do to make it even better. It's an exciting time."
Peanuts have a great advantage over nut crops such as almonds and pistachios because of water usage, says Valentine.
"Almonds require a tremendous amount of water and have to be watered year-round. With peanuts, you have to water the crop for about 150 days, and we're discovering there are peanuts that have been grown in semi-arid climates that don't need nearly as much water, and they have a different genetic structure. We've learned a lot in a relatively short period of time."
Over the next 10 years, says Valentine, plants will use less water and produce even more peanuts. He predicts a further reduction in production costs along with a better quality peanut with more nutritional traits.
"We'll continue to see consolidation, which we have seen in very segment but the production segment, and there will be larger farms. It'll be difficult to be competitive with smaller acreages."
Exports continue to increase, he says, and the U.S.is now the low-cost, high-quality producer in the world.
"There's no reason we should not be exporting as many peanuts as we sell in the U.S. I think we'll get there. We have a lot of room for growth and for more profitability for each segment of the industry. I feel like Michael Jordan – it's good to leave when things are going well."
Valentine says he'll continue to work with the American Peanut Council in a consulting capacity.
"I can still play golf and would like to play more, and I have new grandchildren I'd like to spend more time with. I'm not sure what my next step will be, but I have a feeling it'll have something to do with peanuts."
Subscribe to receive top agriculture news
Be informed daily with these free e-newsletters
You May Also Like
---