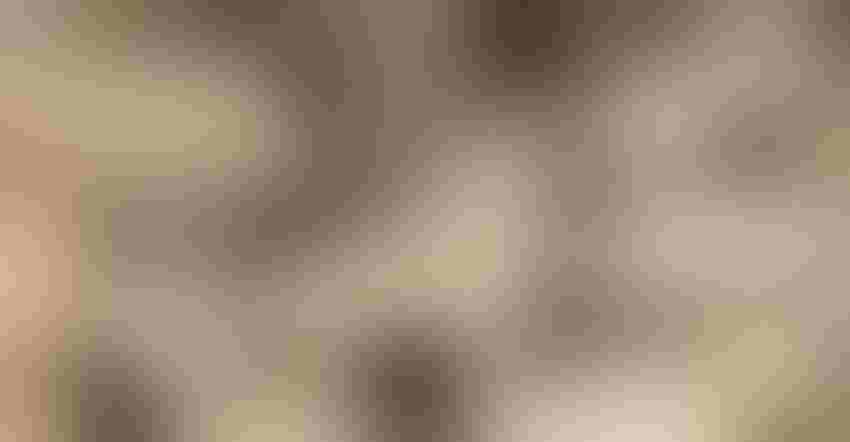 Comrade produces significantly more super jumbo pods than other Virginia type peanuts grown in the Southwest.
Kelly Chamberlin, USDA-ARS
Southwest peanut producers will soon have a new, early maturing, high-yielding Virginia variety with the joint release of Comrade by the USDA-ARS Center for Peanut Improvement, Stillwater, Okla., and N.C. State University Agriculture Research in Raleigh, N.C.
"Comrade is an exceptional variety," says Kelly Chamberlin, Center for Peanut Improvement research leader. "It shows exceptional pod size distribution, seed size and earliness."
Comrade matures in approximately 130 days compared to 140 to 145 days for other Virginia-type peanuts, Chamberlin says. Runner peanuts typically mature at 150 days or longer.
An early-maturing Virginia variety will be an advantage to Southwest producers, she adds. "Comrade matures seven days earlier than Contender, which gives producers a little more room. One week can make a lot of difference, considering harvest weather threats."
Big pods
Pod size distribution is also an advantage. Chamberlin says Comrade produces more super jumbo pods, compared to Jupiter, a standard Southwest Virginia variety. Jupiter produces about 20% super jumbo pods. Comrade tops that with 47%. That's also higher than Contender, another popular Virginia-type.
Chamberlin says super jumbo peanuts are good for the export market. "The European Union likes the big pods. Americans are not as picky, so this will be a good option for export."
More super jumbo pods also mean higher yields, Chamberlin says. "In our trials, Comrade averaged from 4,600 to 5,000 pounds per acre, but farmer results should be better. This is in the ballpark with other Virginia varieties."
Value per acre also favors Comrade over other Virginia types tested, Chamberlin says, ranging from $50 to $100 better than Virginia peanuts currently grown.
Disease tolerance
Comrade also shows good tolerance to pod rot and sclerotinia.  "In a bad disease year, Jupiter shows 43% pod rot infestation. In the worst years, that may go as high as 53%.  Comrade shows 35% in those conditions. In an average year, Jupiter infestation rate is about 40%; Comrade is 14%."
She says pod rot is not predictable, but Comrade is "not as susceptible as Jupiter."
Comrade is a joint release by USDA-ARS and N.C. State. Licensing is not complete. Marketing will be through Oklahoma Foundation Seed Stocks and Oklahoma Genetics, Incorporated.
Seed increase
Chamberlin says enough seed to plant significant acreage should be available in about two years. "We increased seed last year and will increase more this year. It will go into certified seed and then to production acres.
"People are already asking for it," Chamberlin says. "We will see a few acres this year, but we're still a couple of years away from measurable acreage."
She says Comrade has performed well in uniform tests across the Peanut Belt but, even though it comes from North Carolina breeding lines, it might not be as good a fit there as it will be in the Southwest, especially in Oklahoma and the Texas High Plains.
"North Carolina has different growing conditions, so Comrade would have to perform better than traditional varieties to compete."
Filling a need
An early-maturing Virginia variety for the Southwest has been a long time coming.
"We've known for a long time that we needed an early Virginia peanut for the Southwest," Chamberlin says, "especially for the Texas High Plains' short growing season.
"In 2015, we got 97 breeding lines from North Carolina State breeder Tom Isleib (now retired). That was before we were breeding and developing many Virginia peanuts. We had released Venus, a good variety but not early."
Chamberlin initiated trials to select and develop an early-maturing peanut from those lines. "We narrowed our selections down, assessing performance, agronomic properties, disease resistance and maturity to get to fewer than 10."
The goal, she says, was to select an early variety with a good disease package, good yield, and good seed distribution of super jumbos. "We were able to develop that germplasm into something that performed well."
Chamberlin says they selected the name Comrade to recognize the cooperation between different growing regions. "Tom and others understood the need for an early Virginia peanut, especially for the Texas High Plains," she says.
Comrade is a high-oleic variety, as are the other lines Chamberlin is developing. "We probably will not go back to non-high oleic varieties," she says.
Important role
Virginias now play a more important role in Southwest peanut production than in the past. Across the region (Oklahoma, Texas, and New Mexico), Virginias now account for about 30% of the acreage. Runners remain dominant with 40% and Spanish-type peanuts account for the other 30%.
"Currently, the price for Virginias is pretty good," Chamberlin says.
She released a Spanish peanut, OLé, several years ago. "OLé has done well," she says.
Next up?
Chamberlin plans to develop more Virginia lines. "I also would like to release a new runner-type, but I don't have anything now that will compete with Lariat (top runner in the region)."
She says leaf spot resistance is a goal and expects to concentrate on a Spanish variety first. "Spanish varieties are more susceptible."
She works with USDA-ARS plant pathologist Rebecca Bennett on disease resistance.
Heat tolerance provides another breeding challenge, Chamberlin says. "We will focus on drought stress. Water efficiency is a critical issue for irrigation with a declining water table.
"The process takes time," Chamberlin says. "I hope we get something out within the next ten years."
About the Author(s)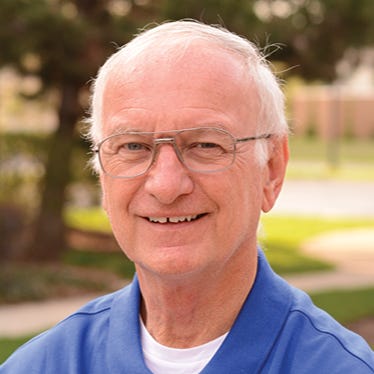 Ron Smith has spent more than 30 years covering Sunbelt agriculture. Ron began his career in agricultural journalism as an Experiment Station and Extension editor at Clemson University, where he earned a Masters Degree in English in 1975. He served as associate editor for Southeast Farm Press from 1978 through 1989. In 1990, Smith helped launch Southern Turf Management Magazine and served as editor. He also helped launch two other regional Turf and Landscape publications and launched and edited Florida Grove and Vegetable Management for the Farm Press Group. Within two years of launch, the turf magazines were well-respected, award-winning publications. Ron has received numerous awards for writing and photography in both agriculture and landscape journalism. He is past president of The Turf and Ornamental Communicators Association and was chosen as the first media representative to the University of Georgia College of Agriculture Advisory Board. He was named Communicator of the Year for the Metropolitan Atlanta Agricultural Communicators Association. Smith also worked in public relations, specializing in media relations for agricultural companies. Ron lives with his wife Pat in Denton, Texas. They have two grown children, Stacey and Nick, and two grandsons, Aaron and Hunter.
Subscribe to receive top agriculture news
Be informed daily with these free e-newsletters
You May Also Like
---