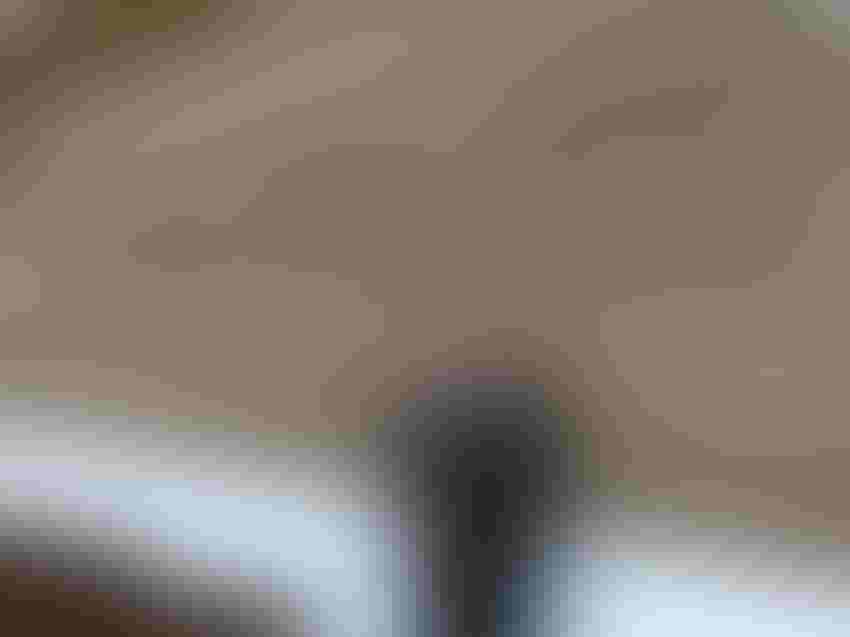 Marshall Lamb, research leader at the USDA National Peanut Research Laboratory in Dawson, Ga., Nov. 22, 2019, after the 50th anniversary of the facility.
Brad Haire
In the late 1960s, 61 people and businesses pitched into to buy 16 acres in Terrell County, Ga. To outflank political dickering, they gave the tract to the federal government because they wanted the USDA National Peanut Research Laboratory there.
The money donations cobbled together then to buy the tract ranged from $25 to $1,600. Ground was broken on the site in 1968. Dedication took place Nov. 21, 1969 and the lab's staff got to work answering questions on how to better grow, handle and sell peanuts.
Fifty years later, Nov. 22, 2019, national leaders came together to help current and retired staff, invited guests and community celebrate the golden anniversary for what is still the only federal facility solely dedicated to the peanut.
Agriculture Secretary Sonny Perdue, U.S. Congressman Sanford Bishop, who represents the facility's southwest Georgia district, Chavonda Jacobs-Young, who is administrator of USDA Agricultural Research Service and many others were there and heaped individual praise on the NPRL's mission and accomplishments. But one theme ran through all the speeches: Buildings, greenhouses and labs, no matter how fancy, are not much without dedicated people to make it all work.
Chris Butts, an agricultural engineer who has worked at the NPRL for more than three decades, provided some history on that. In a nutshell, in 1957 the newly founded Peanut Improvement Working Group recommended the establishment of a lab to research better ways to grow and handle peanuts. In 1960, a plan for it went to Congress and funding was passed to make it happen in Terrell County.
But some infighting broke out within the peanut industry about where the lab should be located. Things stalled and the funding for the lab got pulled in 1962. The idea got shelved for a bit. You know the rest of the story, though. A few years later, some folks bought some land together.
For 50 years, NPRL has drew some of the industry's top talent from across the country and world to a small Georgia town. But the lab's current research leader Marshall Lamb grew up and still lives on his family's farm just 15 or so miles as the crow flies from the NPRL's front door. He'll tell you the place still isn't much without the dedicated people there now who make it work.
The NPRL is unique but it is also an example of the many facilities and initiatives across the country dedicated to the improvement of agriculture, the brick-and-mortar ideas of forward-looking people from decades ago who knew something: Agriculture and those who practice it improve lives no matter the decade or century.
We're beneficiaries of that.
Good luck. Take care, and thanks for reading.
Subscribe to receive top agriculture news
Be informed daily with these free e-newsletters
You May Also Like
---