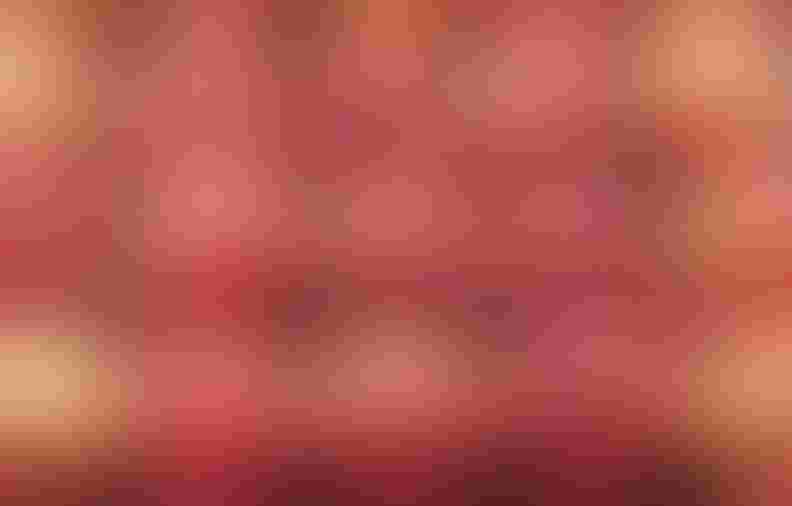 I stand corrected.
A few weeks back I confessed disdain for peaches that go crunch and extolled the virtues of a tote of peaches I discovered at Costco. They were the Rich Lady variety packed by Sun Valley Packing in Reedley.
(See Peaches should not go crunch)
I surmised that they had been field packed in small containers to preserve their ripeness. I was wrong, as third-generation Kings County peach grower John Warmerdam emailed. He wrote:
"I was glad you enjoyed your fruit, but wanted you to know your reasoning was, frankly, way off."
The beautiful peaches were harvested into bins, processed in a ripening process at the packing house and shipped to Costco's distribution center in Tracy. John said Rich Lady is often considered the first of the "bigger, redder, harder" peach varieties.
He explained that I enjoyed those peaches for two reasons: how well they were grown and how they were handled after harvest."
"A good commercial peach will have been harvested at a firm ripe stage, and have enough sugar in it to satisfy peach fans (11-12 or more brix). They are often ripened to the soft firm stage at the cold storage (otherwise known as preconditioning).
"Hard fruit happens when that fruit has no time to ripen near room temperature, and mealy fruit when it is held at a temperature in the so-called "killing zone" (roughly 35-55 degrees). Therefore a good peach, even one 'bred to look good rather than to taste good' will be grown right, picked right, and handled right, none of which are hard to do for a commercial grower.
"Peaches are a challenge, but a lot of research and a lot of hard work go into making the best peach. No doubt there are a few growers who don't take that challenge seriously and cut corners, and every commercial exercise has its compromises. But I'd say most growers, packers, and shippers that are still making it in this industry, and Sun Valley is a good example of that, take the commitment to make great fruit seriously."
Even though I immensely enjoyed all of the Rich Lady peaches, I admit I was still skeptical that it was a lucky buy. My wife bought another tote at Costco. Unfortunately, they were white meat peaches. I am not a fan of the low acid/high sugar white meat varieties. Nevertheless, I ate them and honestly enjoyed them almost as much as the yellow meat Rich Lady. Eagerly seeking more summer peach delight, she bought another tote later. This time they were the O'Henry variety, a well-known yellow meat variety, packed by Sun Valley.
They were very hard upon arrival at home, and I was convinced I had unwanted, crunchy peaches. None seemed to get soft after a day or two, so I put a few in the refrigerator to get cold. Finally, I reluctantly decided to slice open one. What a surprise. The fruit was very firm, but the meat was absolutely delightful. No crunch, just a sweet peach. All 11 were the same.
Basically, I went 3 for 3 in my peach buying this summer. That's far better than I normally average. Yes, there are peach growers and packers out there who are delivering a beautiful, tasty piece of fruit to consumers. Thanks to you all.
Subscribe to receive top agriculture news
Be informed daily with these free e-newsletters
You May Also Like
---