Research finds soil benefits of grinding old orchards
Research finds soil benefits of grinding old orchards
Closure of biomass plants forces look into alternatives regarding orchard removalUCCE finds positive benefits when incorporating orchard shreddings into the soilOrchard grinder will be demonstrated Feb. 16 in Chowchilla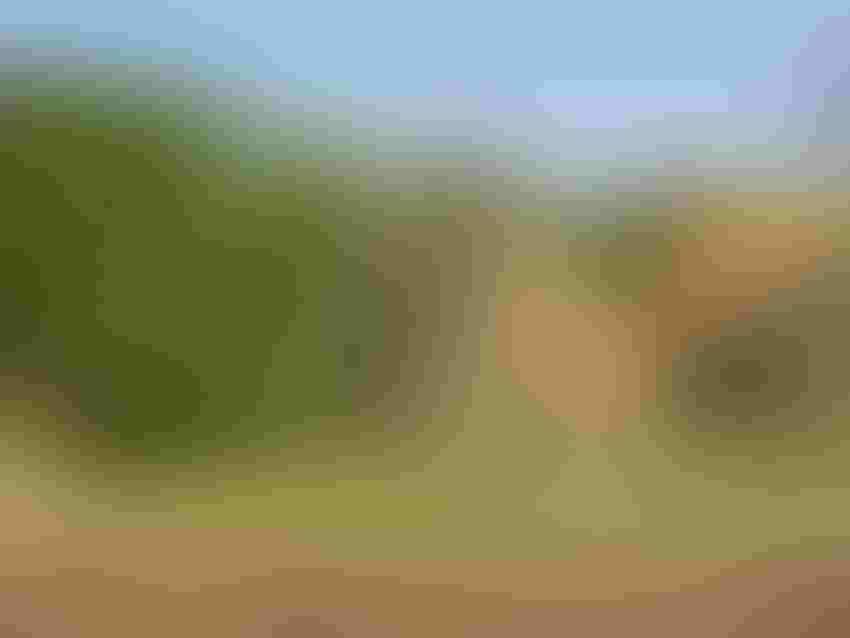 <p>Grinding orchards ahead of replanting, particularly into almonds, shows positive benefits to soil fertility, according to research from the University of California Cooperative Extension.</p>
As more cogeneration plants close growers are being forced to consider alternative methods for dealing with tree biomass upon orchard removal.
One of those alternatives is grinding up whole almond orchards and incorporating the tree biomass into the soil, leading to the question of how this additional organic matter affects the soil, and more important, how it affects the health of a subsequent almond orchard planted in these soils.
Growers interested in learning more about this research are invited to attend an almond orchard grinding demonstration, Feb. 16, in Chowchilla, Calif. The event is sponsored by the University of California Cooperative Extension and will be held from 10 a.m. to noon at Agriland Farming, 20875 Ave. 24.
Shredding trial
San Joaquin County Farm Advisor Brent Holtz will be on hand to discuss the effects of whole-orchard recycling on second-generation tree growth, soil carbon and fertility. Attendees will see a live demonstration of an Iron Wolf pushing, grinding and incorporating whole almond trees.
Holtz conducted a research trial in Madera County where he used shredded prunings to study the soil fertility impacts of shredding and incorporating whole trees into a field that would be planted in almonds.
The work began in 2003 and was funded by the Almond Board of California.
Using an "Iron Wolf," a 50-ton rototiller capable of grinding whole trees and incorporating chips into the soil, whole peach trees in an old orchard were shredded and incorporated in plots, with trees in other plots burned and the ashes spread on the soil surface. Almond trees planted in both plots were fertilized normally.
Shredded prunings were incorporated one-to-two inches into the soil, and after 11 years, several benefits were realized, most notably, higher soil nutrient levels, lower pH and more organic matter (OM). The OM bound up sodium to the extent that leaves had up to half the amount of sodium compared to the control.
Soil conditions improved
In additional studies, trees were planted in containers with one-third wood chips and two-thirds soil. In two years, several benefits accrued to containers with wood chips:
All nutrients in the soil were significantly higher;

Water infiltration was significantly faster, and trees showed less water stress, as the chips were holding water in the soil;

Organic matter increased from less than 1 percent to 5 percent; and,

Carbon levels increased from 0.5 percent to almost 3 percent.
Whole-orchard incorporation
With these benefits of a high wood chip–to-soil ratio established, Holtz turned to the possibility of removing whole orchards and incorporating OM without significantly affecting the next orchard.
By the third year, the nutrients were significantly greater where trees had been ground and incorporated – a trend that continued through three more years of the trial.
The whole-orchard chip incorporation treatment resulted in increased organic matter, soil carbon, nutrients and microbial diversity, including beneficial fungi, as well as increased water-holding capacity of the soil.
For the latest on western agriculture, please check out Western Farm Press Daily and receive the latest news right to your inbox.
Subscribe to receive top agriculture news
Be informed daily with these free e-newsletters
You May Also Like
---