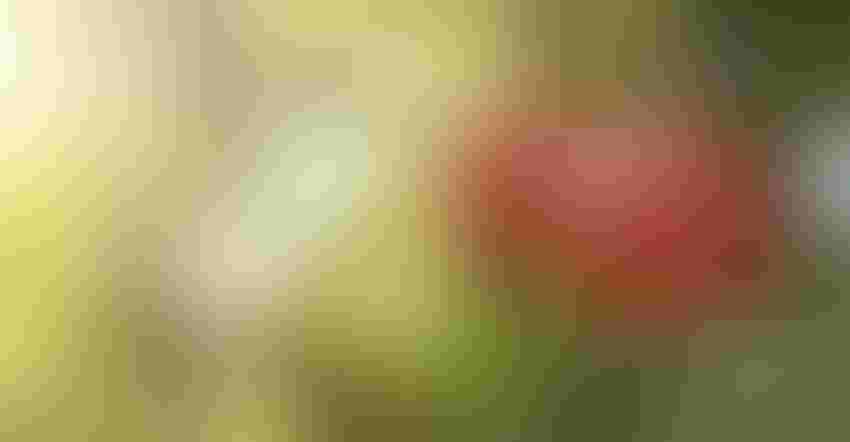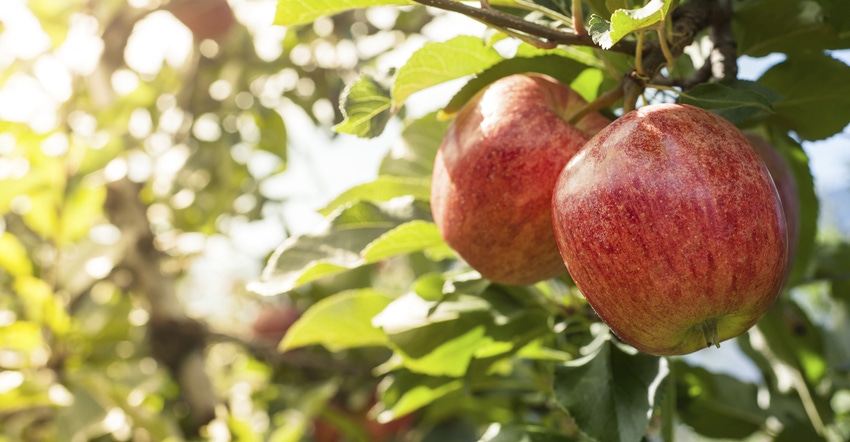 TREE FRUIT AID: Investments in infrastructure, technology and people were made possible in part due to MTFC support.
By Julianna Wilson and Nikki Rothwell 
Abundant water, rich soils and glacially formed topography combine with the moderating effects of the Great Lakes to make Michigan a tremendous place to grow tree fruit.
Michigan apples, tart cherries and other stone fruit have been prized locally for generations, providing families in the Great Lakes region and beyond with nutritious fresh fruit, juices and ingredients to make the best pies and preserves.
As local, regional and global markets have shifted to year-round demand, the Michigan tree fruit industry has stepped up to meet the challenge with the adoption of horticulturally innovative orchards, storage systems and mechanization.
Five years ago, members of the Michigan tree fruit industry representing apples, cherries, peaches and plums voted to assess themselves to financially support a robust future in partnership with Michigan State University AgBioResearch, MSU Extension and the Michigan Legislature. The decision, which established the Michigan Tree Fruit Commission under Michigan Public Act 232, has been an important force for advancing the Michigan tree fruit industry.
The MTFC is set up to address the following needs:
• improve infrastructure at the MSU fruit research centers
• assure that researchers are in place and equipped to address the fruit industry's pressing issues, and,
• enhance the capabilities of the MSU fruit Extension team to keep Michigan tree fruit industries on the cutting edge of information and technology
During the first four years of funding, MTFC helped increase tree fruit research capacity at MSU to serve the current and future needs of Michigan's Tree Fruit Industries.
Significant infrastructure improvements made to MSU tree fruit research stations around the state, aiding the Clarksville Research Center near Clarksville, the Northwest Michigan Horticultural Research Center near Traverse City, the Southwest Michigan Research and Extension Center near Benton Harbor, and the Trevor Nichols Research Center near Fennville.
Though well-maintained, the research stations, built between 1967 to 1989, needed upgrades, including the repair or addition of continuous deer fencing to protect research conducted at the stations.
With the assistance of MTFC, all of these research stations have also improved capacity to host cutting-edge tree fruit research and educational programming. The stations now have the ability to facilitate both in-person and remote training sessions for fruit growers and their employees.
Updating orchards
To keep Michigan research current with today's growing trends, MTFC supported the replacement of old orchards with new more modern orchards needed to conduct cutting-edge research in Michigan. For example, at the Clarksville center, high-density apple orchards were added including a multileader planting. The center in Traverse City planted an orchard block of higher-density sweet cherries for mechanical harvest and a novel tart cherry variety planting.
MTFC and allied industries have worked in cooperation to purchase or acquire the specialized equipment necessary for advancing tree fruit research, including a new apple sorting line that helps improve understanding of factors impacting postharvest quality.
All of these infrastructure improvements and investments in the future of Michigan tree fruit industries have enabled MSU to attract new hires devoted to tree fruit research and Extension. Two new hires in the Department of Horticulture are Todd Einhorn, applied tree fruit physiologist, and Courtney Hollender, who will work on molecular tree fruit physiology and developmental genetics. They are working on both short- and long-term projects for the betterment of Michigan tree fruit growers.
Einhorn's research focuses on innovations in container production of new apple trees for better, early orchard growth and establishment. Hollender has begun working on long-term improvements to the architecture and phenological traits in apples and cherries that will improve labor efficiencies and shift bloom to reduce the risk of crop loss due to freeze events.
In the Department of Entomology, recently hired nematologist Marisol Quintanilla jumped right into work on nematode issues that affect tart cherry and apple trees.
At MSU Extension, David Jones was hired to refill the west-central Michigan fruit Extension educator position. Jones has created a small satellite plant pathology lab to screen for disease resistance, providing his growers, and others around the state in collaboration with other members of the MSU Fruit Team, with the information they need to make informed decisions with respect to disease management.
All of these investments — in infrastructure, technology and people — were made possible in part due to the support of MTFC, applied industry partners and individual tree fruit commodity groups. This kind of collaboration and investment in the future is what will continue to put the Michigan tree fruit industry at an advantage in U.S. and global markets.
Wilson and Rothwell are MSU Extension tree fruit specialists.
Subscribe to receive top agriculture news
Be informed daily with these free e-newsletters
You May Also Like
---