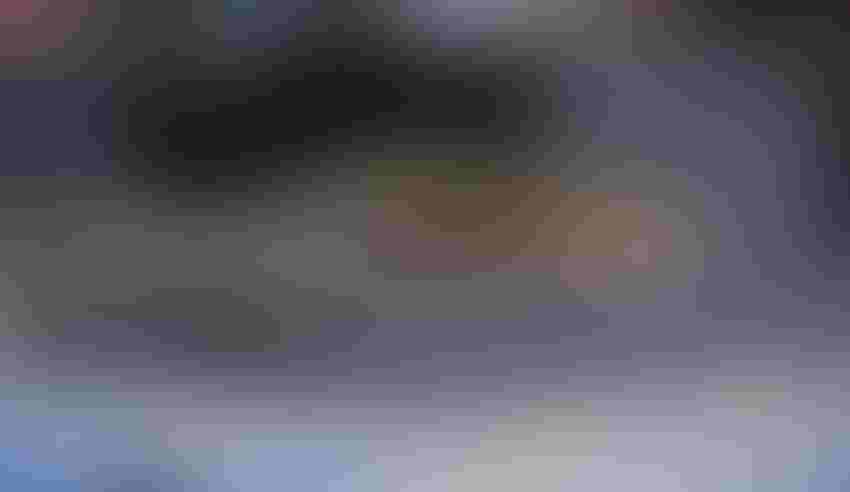 What type of agriculture exports best suit the mafia? How long does a fish packed with cocaine remain frozen? How many grams of coke can be stuffed into each fish? If fish fail, will pineapples work?
Those are the questions Franco Lupoi, 44, had all the answers to before the FBI closed up shop on a wild, two-year investigation and pinched 24 associates of a transatlantic crime operation. The case has all the Hollywood trappings of a ready-made movie script: Gambino ties, Italian 'Ndrangheta, a Brooklyn bakery, a bugged Dunkin' Donuts, money laundering, drug trafficking, names like "Charlie Pepsi" and "Tall Pete," and the requisite multinational side-characters from China, Greece and Mexico — even a Polish girlfriend thrown in the mix.
Lupoi allegedly has close mob associations on both sides of the Atlantic, with direct ties to reputed Gambino underboss Frank Cali in the U.S., and Nicola Simonetta of the notorious Italian mob organization 'Ndrangheta. (Simonetta is Lupoi's father-in-law.) Lupoi ginned up a multi-national scheme to smuggle 500 kilos of cocaine from Guyana to Italy, bolstered by help from a Mexican drug cartel and Simonetta's assurance that a $275,000 bribe would keep Italian import officials in good spirits. Simonetta's crew also took over a fish wholesaler to serve as an import front and offer an air of legitimacy. Essentially, the drug traffic was a two-way street with Lupoi allegedly sending cocaine to the 'Ndrangheta and marketing their heroin in return.
For more
Big Data is agriculture's big blank on the map
Farmer dragged into harvester escapes with life
Benchmark GM crop contamination case a bitter tale
The FBI used a mole to wiretap Lupoi and his cronies hashing out details in a Brooklyn bakery partly owned by Lupoi, as well as a Dunkin' Donuts. In court documents, Lupoi tells the undercover agent that he has a "great connect … who could pack it [cocaine] into the fish" and then "freeze it into a block." Lupoi continues: "… they put a hundred grams, two hundred grams in each fish … it takes a day to defrost and then it takes a day to take out."
Want the latest agricultural news each day? Click here for the Western Farm Press Daily e-mail newsletter.
But before Lupoi could pull the trigger, the Guyanese shipping company got nailed in an entirely separate trafficking bust when authorities in Malaysia uncovered $7 million in cocaine hidden in load of pineapples and coconut milk.
When U.S. and Italian authorities finally made arrests after the two-year investigation, 24 defendants were rounded up — seven in New York and 17 in Italy. The list of charges involves money laundering, heroin distribution, cocaine trafficking, marijuana distribution, and firearms violations.
10 Tons of Tomato Hashish
There's nothing necessarily unique about smuggling illegal drugs in agriculture goods and food. In 2013, police in Morocco discovered that a truckload of tomatoes headed for France wasn't quite "tomatoes," but 10 tons of balled up hashish. Also in 2013, two 20-year-old British women were sentenced to six years in a Peruvian prison after stashing $1.5 million worth of cocaine inside various food packages (pork rinds included) and trying to smuggle it out of the Lima airport. And there's seemingly no end to headlines involving Europe's "garlic runners" that make millions each year from smuggled Chinese garlic.
But none of those fit the bill for the next Scorsese film like Lupio, the 'Ndrangheta and Italian fish smugglers. Maybe De Niro and Pesci have found their next film.
*Photo courtesy of Wikimedia Commons, Sue Waters
Follow me on Twitter: @CBennett71 or email me: [email protected]
Blog archive
Big Data is agriculture's big blank on the map
Farmer dragged into harvester escapes with life
Who killed the Big Lebowski of Belgium?
Benchmark GM crop contamination case a bitter tale
How to create an epic environmental disaster
Big Ag goes organic (Come again?)
Farm's Nazi past still fresh for slave workers
Farmer privacy breach brings suit against EPA
James Bond once worked for the EPA
AK-47 rifle was agriculture's giant loss?
About the Author(s)
Subscribe to receive top agriculture news
Be informed daily with these free e-newsletters
You May Also Like
---