Lawsuit challenges regulations letting unions trespass
Lawsuit challenges regulations letting unions trespass
Lawsuit challenges trespass provisions used by ALRBFarmers say provision favors union organizers while violating their rightsCase stems from two California examples of trespass by union organizers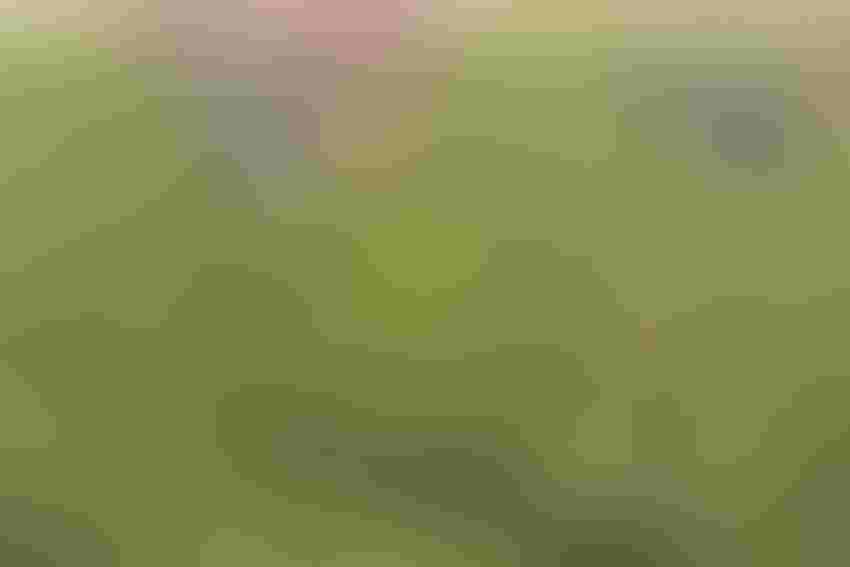 <p>Two California farming operations sue state Agricultural Labor Relations Board over a provision that allows union organizers to trespass onto farms to solicit members. That provision is being challenged over its constitutionality in federal court.</p>
A California-based legal organization is challenging the constitutionality of a state regulation forcing farmers to allow union activists on their property to organize and recruit members.
A federal lawsuit filed filed by the Pacific Legal Foundation (PLF) represents Cedar Point Nursery in the Siskiyou County town of Dorris, and Fowler Packing Co. in Fresno over such activities.
The lawsuit alleges that the California's Agricultural Labor Relations Board (ALRB) is violating the property rights of agricultural landowners by forcing them to allow union activists onto their property to organize and recruit members.
At issue is an ALRB regulation that promotes trespassing by purporting to grant a right of access by union organizers to farming operations for the purpose of meeting and talking with employees and soliciting their support.
Decades old, the trespass regulation survived a challenge at the state Supreme Court in 1976. It has never been challenged at the federal level.
PLF is asking the federal courts to affirm that ALRB's trespass regulation violates the constitutional rights of the plaintiffs, and enjoin ALRB from enforcing it against them.
Cedar Point Nursery and Fowler Packing turned to the federal courts for help because they have had their operations disrupted in recent months by activists from the United Farm Workers (UFW). Growers claim that the ALRB forced its way onto farms by citing the ALRB regulation as a justification to trespass.
Cedar Point Nursery is located in the Siskiyou community of Dorris. The company raises strawberry plants for producers both statewide and nationally. It employs more than 400 seasonal and about 100 year-round workers.
Cedar Point's employees have never considered forming a union, according to PLF. Consequently when the UFW staged its early morning strike it took everyone by surprise. The disruptive scene was staged on Cedar Point's property during its six-week strawberry plant harvest last year.
Examples of trespass
Local news outlets reported that the union claimed to be protesting working conditions at the nursery, but management and employees rejected those allegations, according to a PLF statement. 
"We take pride in offering a clean, safe work environment, and clean, safe housing, at a pay grade that meets or exceeds the market," said Mike Fahner, Cedar Point's owner and chief executive officer. "Our mindset has always been to treat all our employees with respect, and we get the same respect in return.
"When the UFW came on our property without warning or permission, you might as well call what happened an ambush," Fahner continued.
Fahner is a second generation northern California farmer who founded Cedar Point 15 years ago.
Fowler Packing Company is headquartered in Fresno and is one of the largest shippers in the fresh produce business. The company handles about 15 million boxes of citrus and five million boxes of table grapes each year.
Because Fowler acted to defend its property rights by prohibiting union organizers from trespassing on its property, the United Farm Workers filed an unfair labor practices complaint with the ALRB last year.
Though that complaint has since been withdrawn it nevertheless constitutes a disruption of Fowler Packing's operations, according to PLF.
Fowler employs more than 2,000 people at its Fresno facility.
"The company takes its social responsibilities seriously," said PLF Principal Attorney Joshua Thompson. "For instance, a medical clinic serves employees and their families without charge."
According to Thompson, Fowler employees receive a wallet-sized card with a "hotline" number and an explanation of its purpose, which is to provide an anonymous means of reporting any sign of abuse, misconduct, harassment, safety concern, or any other matter that may be concerning to employees. This phone line goes directly to the human resource director's office.
Pacific Legal Foundation is a donor-supported watchdog organization that litigates nationwide for limited government, property rights, individual rights, and free enterprise. PLF represents all clients without charge.
For the latest on western agriculture, please check out Western Farm Press Daily and receive the latest news right to your inbox.
Subscribe to receive top agriculture news
Be informed daily with these free e-newsletters
You May Also Like
---