Grower assessment fee raised in psyllid, HLB fight
Grower assessment fee raised in psyllid, HLB fight
CDFA raises grower assessment rate from 1 to 9 cents/40 lb. carton of citrus.Funds to fight Asian citrus psyllid, carrier of Huanglongbing disease.New rate to generate additional $15 million/year.Psyllid in California, Arizona; HLB in neither state.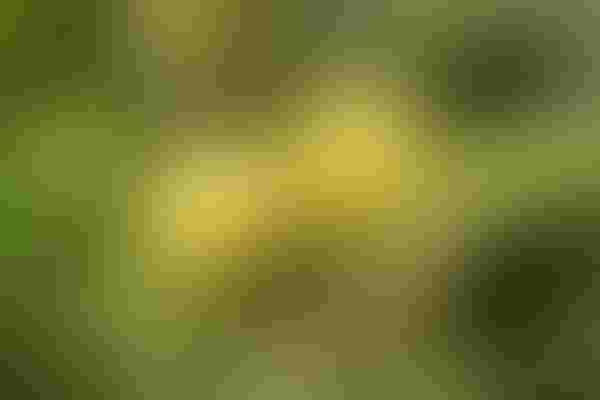 Working with citrus growers and federal and local officials, California Department of Food and Agriculture Secretary A.G. Kawamura has approved an industry assessment to significantly increase funding to fight the spread of a disease that threatens to decimate the state's citrus crop and increase consumer prices.
The Citrus Pest and Disease Prevention Committee (CPDPC) voted to recommend an increase in the annual assessment on citrus growers from $.01 to $.09 per 40-lb. carton (or equivalent) of citrus crops.
"The committee's recommendation to set the rate at 9 cents clearly reflects just how seriously the growers take this pest-disease complex," Secretary Kawamura said.
"California's citrus growers have demonstrated both the willingness and the ability to respond to this threat. The additional funds will help track and control the state's ACP infestations and rapidly detect HLB and respond if it arrives in California."
The committee was created to advise Secretary Kawamura and the agricultural industry about efforts to combat serious pests and diseases that threaten California's citrus industry. The committee was authorized through AB 281, which was signed into law on Oct. 9, 2009.
The group's recommendation to increase the assessment rate to nine cents represents the maximum rate allowed. The new rate is estimated to generate approximately $15 million per year to prevent, detect and respond to citrus-specific pests and diseases.
California's citrus growers are confronting the arrival of the Asian citrus psyllid (ACP), a tiny pest that can spread the fatal citrus Huanglongbing (HLB) disease. Multiple detections of the pest have been confirmed in Southern California, although the disease has yet to be detected in the state.
The ACP has been found in Arizona; HLB has not.
HLB is the most devastating disease of citrus in the world. Symptoms of HLB include yellow shoots, leaf mottle, small upright leaves and lopsided fruit with a bitter flavor. Infected trees decline in health, produce inedible fruit, and eventually die.
There is no cure for the disease and infected trees must be removed and destroyed to prevent further spread of HLB.
"Our colleagues in Florida have already lost 200,000 acres of vibrant citrus production to the disease, and neighbors to the south in Brazil have removed 4 million HLB-infected trees and plan to remove 2 million more," said CPDPC Chairman Nick Hill, who serves as vice president of Greenleaf Farms, Inc.  "We can't allow that to happen to our industry."
Hill says growers in Florida are spending more than $500/acre in cultural costs for scouting, detection, treatment, and/or tree removal for this pest and disease. Growers there are also contributing research funds.
CDFA staff who set and check insect traps estimate that more than half of the homes in Southern California where ACP infestations have been detected, have at least one citrus tree on the property. These trees, in addition to the state's $1.8 billion annual citrus crop, would be at risk should HLB arrive in California.
"We have a chance to keep the psyllid isolated and protect our industry and our environment from HLB," Hill said. "We shouldn't miss this opportunity."
All of Imperial, Los Angeles, and Orange counties are under quarantine for ACP, as are portions of Riverside, San Bernardino and San Diego counties.
For quarantine maps and additional information about ACP and HLB, visit www.cdfa.ca.gov/phpps/acp/index.html. 
For details on the CPDPC, visit www.cdfa.ca.gov/citruscommittee/. 
Subscribe to receive top agriculture news
Be informed daily with these free e-newsletters
You May Also Like
---