Grape acres expand in spite of drought
Grape acres expand in spite of drought
The trend for vineyard expansion and development across Texas is likely to continue.Texas wines and the grapes that make them are in demand, and that demand has been growing in recent years.Texas ranks as the fifth largest wine producing state.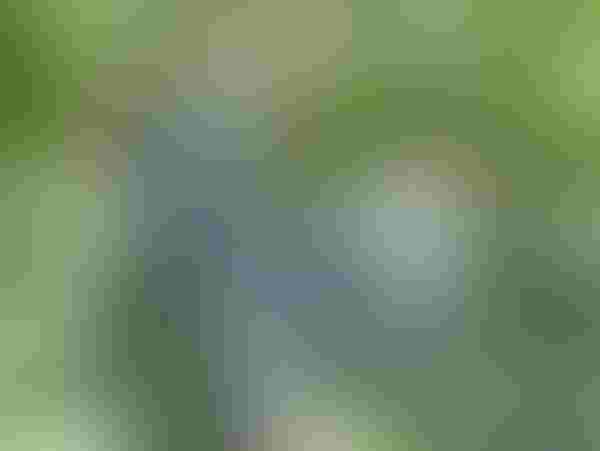 While the Texas grape harvest suffered a significant drop this fall as a result of extreme summer heat and drought, more orchard-acres were used to produce the smaller yield. And in spite of this, the trend for vineyard expansion and development across the state is likely to continue.
A Texas AgriLife wine and grape specialist says Texas wines and the grapes that make them are in demand, and that demand has been growing in recent years.
Dr. Ed Hellman, Texas AgriLife Extension viticulturist in Lubbock, says Texas ranks as the fifth largest wine producing state with a wine and grape industry that affects the Texas economy to the tune of $1.3 billion annually, and this, he says, promotes the overall growth rate of acres dedicated to viticulture within the state.
Hellman says that growth is the result of both new start-up operators and the expansion of existing vineyards, a trend he expects to continue.
"There is tons of room for growth. There are about 400 vineyards across 3,800 acres, and some 200 wineries in Texas, and those numbers are growing. It's not an easy business, and start up costs are significant," Hellman says. "But it's a healthy industry that hasn't been greatly affected by the current economy. The industry is going through a long stretch of growth."
He says the final tally on the state's 2011 grape harvest is still unknown, but says he expects the overall yield will be down by as much 40 to 50 percent over last year's harvest of 8,900 tons. But he points out that 2010 was a banner year, and as a result, Texas wineries have plenty of wine in inventory to offset this year's lower production.
"The primary market for Texas wine is in-state, and with last year's bumper harvest, there's enough wine in inventory to meet the current demand. But in spite of irrigated vineyards, we are hoping for rain in the spring to avoid another drought-stressed year," he said.
Hellman says it is a game of wait and see on the drought. While hot, dry conditions are expected to continue, he says a retreating La Niñaand the arrival of an ElNiño event could bring the rains, and considering the larger and growing number of vineyard acres, 2012 could be another banner year for the industry.
While the drought adversely affected yields this year, most vineyards report that  grape vines remain in fair to good condition overall, surviving on healthy root systems with sub-soils kept moist through irrigation. While rain will be needed to make next year's grapes healthy and abundant, winter irrigation will pave the way for healthy vines in the spring.
Hellman says the 2011 production had fewer grape clusters on vines and fewer and smaller grapes on each cluster, and since the heat caused grapes to ripen faster, it was an early harvest as well.
Subscribe to receive top agriculture news
Be informed daily with these free e-newsletters
You May Also Like
---