California Crop Weather: grape, nut harvests complete
California Crop Weather: grape, nut harvests complete
Grapes: The table grape and wine grape harvests were completed. Grapevines are dormant. Pruning began. Tree nuts: The walnut harvest was complete and groves were irrigated. Almond stockpiles were hulled. The pistachio harvest was over.Citrus: Warmer nights relieved citrus growers from worrying about frost. The Satsuma mandarin, tangerine, and Navel orange harvests continued. Harvested oranges and pummelos were exported.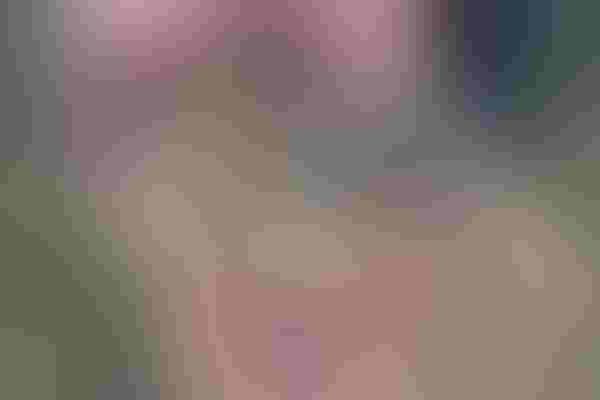 The California Crop Weather report from the Sacramento, Calif., Field Office of the National Agricultural Statistics Service released Dec. 20, 2011.
Weather
The week of Dec. 12 began with a cold upper level low pressure system located over Southern California. The system produced moderate to heavy rains across the southern counties. 
High pressure over the North resulted in a dry and cold weather regime for Northern California with widespread freezes across the Central Valley.
By mid-week, Southern California dried out as high pressure pushed the rain-producing low pressure system out of the area. 
A fast moving frontal system brought light showers to Northern California by Thursday. A brief Santa Ana wind developed over Southern California.
By the end of the week, high pressure reasserted itself over Northern California while the weak storm system which had brought the North the midweek showers managed to spread a few light showers across Southern California over the weekend.
Overall, the week produced more precipitation for Southern California than for the North. The most significant weather feature for Northern California was the widespread freezing which occurred across much of the Central Valley during the week.
Field crops
Winter wheat emergence progressed but needed precipitation to sustain crop growth. Some producers irrigated the crop to assist this process. The earliest planted acres started to head. Producers applied herbicides for broadleaf weed control. The crop condition was rated mostly good to excellent.
Fruit crops
The Asian pear plus the Fuyu and Hachiya persimmon harvests were coming to an end. The kiwi harvest was over. Pineapple quinces, figs, and apples were harvested. The pomegranate harvest began to slow. The olive harvest was complete in the Southern San Joaquin Valley (SJV).
The table grape and wine grape harvests were completed. Grapevines are dormant. Pruning began. 
Warmer nights relieved citrus growers from worrying about frost. The Satsuma mandarin, tangerine, and Navel orange harvests continued. Harvested oranges and pummelos were exported.
Nut crops
The walnut harvest was complete and groves were irrigated. Almond stockpiles were hulled. The pistachio harvest was over.
Vegetable crops
Carrots were planted and harvested in Kern County. Tulare County reported the continued planting of fall vegetables.
Fresno County reported the irrigation and fertilization of winter vegetables. Winter carrots were harvested. 
In Sutter County, field cultivation and ground preparation were ongoing. 
Subscribe to receive top agriculture news
Be informed daily with these free e-newsletters
You May Also Like
---