California Crop Weather: Fruit trees move toward dormancy
California Crop Weather: Fruit trees move toward dormancy
Fruit trees and grapevines entering early stage of dormancy.Navel oranges packed in Tulare County – fruit shows good color and maturity.Rainfall helps boost winter wheat emergence.Pistachio harvest nears completion with ongoing harvest in the San Joaquin Valley.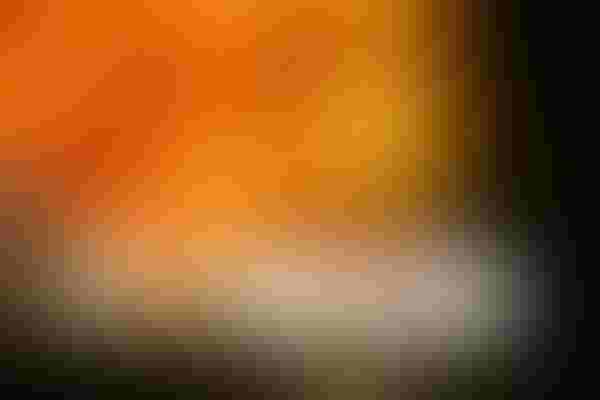 The latest California Crop Weather report from the National Agricultural Statistics Service in Sacramento, Calif.
Weather
At the start of the week of Nov. 8, a series of weather systems brushed California spreading rain across the valleys and coast, and snow in the mountains.
By Tuesday, high pressure aloft built over southern California causing clearing skies and warming and drying conditions. Northern California was impacted by several weak storm systems which brushed through the north through Wednesday.
By Thursday, the southern California high pressure system grew stronger and began to shift northward along the coast. This brought dry and warm conditions to much of northern California. 
The Bay Area and some parts of the Sacramento Valley enjoyed record warm temperatures at the end of the week.
Southern California saw very dry conditions as a mild Santa Ana wind developed through the weekend.
Field crops    
The rice harvest neared completion. The first picking of cotton neared the finish line while some second picking had started. Harvested cotton fields were shredded and disked to comply with regulations. Some slight cotton staining was reported due to recent rains.
Late cuttings of alfalfa were baled. Winter forage mixes and alfalfa were planted.  Sudangrass was green chopped.
Corn harvest for grain and silage continued as the season neared completion. The recent rainfall helped boost winter wheat emergence. The seeding of winter grains continued.  Fall tillage, planting, and other field preparation continued for winter crops.
Fruit crops
Fruit trees and grape vines entered the early stage of dormancy. The last of the fall grapes were harvested. The pruning of grape vines was underway.
The pomegranate harvest was finishing up. The persimmon and kiwifruit harvests continued. The wine grape harvest in Napa County neared the end.
Valencia oranges and mandarins were harvested and shipped, as Navel oranges were packed in Tulare County. Navels showed good color and maturity. The olive harvest was underway.
Nut crops
The almond harvest was complete in most parts of the state as final harvesting was underway in San Joaquin and Merced counties. The pecan harvest was wrapping up. The walnut harvest was nearly complete in the San Joaquin Valley (SJV) as harvest wound down in Sutter and Butte counties. The pistachio harvest neared completion as some harvesting continued in the SJV.
Vegetable crops
Good growing conditions were generally reported. Carrots, cabbage, and lettuce were harvested in Kern County. Some tomato harvesting continued along with endive. Beds were prepared for next year's tomato crop.
Fumigation, cultivation, bed shaping, weed control, and pre-irrigation preparations for next year's onion crop were also underway. Winter vegetable planting continued. 
Subscribe to receive top agriculture news
Be informed daily with these free e-newsletters
You May Also Like
---