California Crop Weather: almond harvest around corner
California Crop Weather: almond harvest around corner
Hull split sprays nearly complete as the almond harvest nears;Grape vineyards across California developed as growers thinned and removed foliage;Oranges were exported from Fresno County to the Caribbean and Asia;June rains in Fresno County caused a 30 to 40 percent onion crop loss in some cases.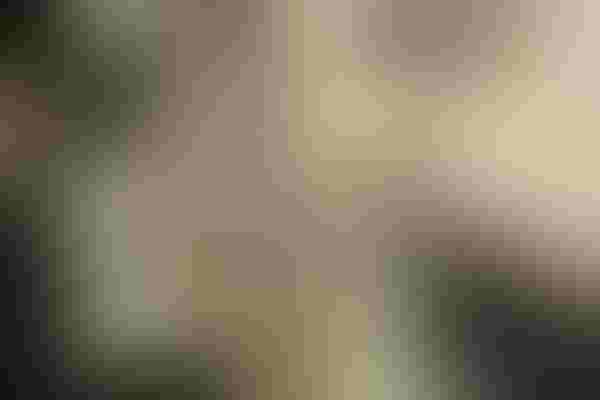 The latest California Crop Weather report from the National Agricultural Statistics Service's Sacramento, Calif. Field Office released Aug. 8
Weather
The early part of the week of Aug. 1 featured a weak trough of low pressure over the Eastern Pacific which moderated temperatures across the region. Highs were in the upper 80s in the valleys, 60s to 70s in the mountains, and low 100s in the deserts. A marine influence was present along the immediate coast as coastal temperatures remained in the low to mid 70s.
Wednesday marked a broadening of the trough and increasing pressures. As a result, temperatures jumped Thursday with highs in the low 90s in the Central Valley. The high temperature in the state for the period was 120 degrees Wednesday in Death Valley. Most of the region was dry throughout the period.
However, select stations in the Southern California deserts reported precipitation totals for the seven-day period from 0.03 inch to close to an inch. Greater precipitation was measured in the southern Sierra Nevada range as the Cedar Grove station recorded just over two inches.
Field crops
Remaining fields of winter wheat and other small grain crops were harvested. Harvested fields were disked and prepared for fall plantings.
Cotton fields bloomed and made good developmental progress.
Rice fields developed well. Most fields progressed through the boot and heading stages in the Sacramento Valley.
Alfalfa fields were cut, windrowed, and baled.
Corn for silage harvest was ongoing. Safflower was in full bloom and began to dry down. The harvest of garbanzo beans began.
Fruit crops
Grape vineyards across the state developed well as growers thinned and removed foliage. Growers treated the crop to control fungus, mold, mites, and weeds.
Table grapes were harvested and packed in Fresno County. Harvest was also underway in the southern San Joaquin growing regions.
Mildew was a problem in grape and berry fields. Peaches, nectarines, plums, pears, and pluots were harvested throughout the state. Prunes developed well.
Late Navel and Valencia oranges, tangelos, grapefruit, and lemons were packed. Oranges were exported from Fresno County to the Caribbean and Asia.
Blueberries and strawberries were picked in the San Joaquin Valley. Apples, kiwis, and pomegranates grew well. Weed control continued in orchards.
Nut crops
Almond growers were mostly done applying hull split sprays and prepared orchards for harvest. (NASS) reporters said tree shaking was two to three weeks behind normal.
Walnut, pistachio, and pecan orchards showed good development. Walnut growers sprayed for codling moth.
Vegetable crops
Carrots and garlic were harvested in Kern County.
Fresno County reported onion growers applying treatments to control insects and mold. June rains created problems for onion growers causing 30 to 40 percent crop loss in some cases. Tomatoes and peppers grew well and set fruit. Garlic, bell peppers, fresh market tomatoes, and sweet corn were harvested.
Harvest was complete for asparagus, carrots and cucumbers in most areas. Watermelon, cantaloupe, honeydew, and specialty melon harvests began. Cool temperatures delayed harvest by several weeks.
Summer vegetables including beets, bittermelon, chards, choys, daikon, eggplant, green, yellow and long beans, herbs, kales , lemongrass, peppers, spinach, squash, turnips, and zucchini were harvested.
In San Joaquin County, fresh and processing tomatoes were closer to harvest. The watermelon harvest was underway. Cucumbers were harvested.
Siskiyou County reported onion development despite a cold weather start. 
Subscribe to receive top agriculture news
Be informed daily with these free e-newsletters
You May Also Like
---