Automatic pome, stone fruit thinning closer to reality
Automatic pome, stone fruit thinning closer to reality
New European studies of pneumatic thinning offer an alternative to chemical use.A Belgium researcher says air puffs can be computer-monitored to remove buds.Process offers a less invasive method of bud removal.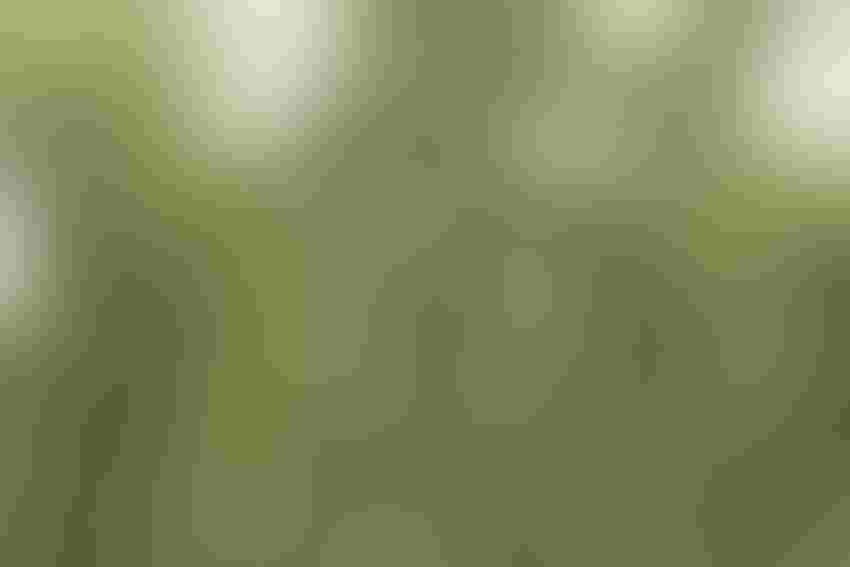 Thinning of pome and stone fruits automatically may be nearing reality for producers as international research moves the procedures closer to commercial orchards.
"Feasible and cost effective thinning machines studied in recent years are being demonstrated," said Belgium researcher Josse De Baerdemaeker.
Baerdemaeker spoke during the 12th International Conference on Precision Agriculture in Sacramento, Calif. in July.
Bud thinning is still mostly conducted through manual labor, comprising a large part of a grower's costs, and machines still lack sufficient selectivity to take into account the specific fruit-bearing capacity of each tree, says Baerdemaeker of the Department of Biosystems at Katholieke University in Belgium.
"Current devices often damage shoots, leaves, and fruitlets which makes the trees more susceptible to diseases like fire blight and cankers," he added.
But Baerdemaeker's latest research is helping bring labor-free tree floral bud thinning nearer reality.
"We investigated a new non-contact way using pulses of compressed air in combination with a sensor capable of detecting floral bud distribution," Baerdemaeker said.
"This way, the thinning efficiency can be improved by providing real-time information of floral bud distribution."
His study focuses on early phonological stages (until bloom) of Conference variety pears, a cultivar with few chemical thinning alternatives.
Two-year probe
In his work, Baerdemaeker set up a pneumatic system for a two-year test in an orchard to determine the effects of air pressure, nozzle type, distance of nozzles from the buds, and plant phenology for removal efficiency trials.
Thinning grades as high as 93 percent and 74.5 percent, respectively, were achieved during dry and wet season testing, he reports.
"Pneumatic thinning was observed to reduce tree damage to a minimum since floral buds were removed at their natural breaking point," Baerdemaeker added.
His team of researchers also developed a multispectral vision sensor which detects floral pear buds in pre-bloom stages.
During two flowering seasons, scenes were captured by the sensors at different optical wavebands in the visible and near infrared levels. This enabled researchers to use a canonical correlation analysis to discriminate pixel of the floral buds.
An image analysis technique was developed, he said, to translate that pixel classification into actual object recognition.
His work promises a potential relief in labor demand for farmers producing fruit in orchards. With labor shortages seeming to increase each year, the industry is closely monitoring these European studies on bud thinning, which recognizes 80 percent of the floral buds in the canopy using proper illumination.
Besides this, he developed a multispectral vision sensor capable of detecting floral pear buds during the phenological stages before bloom. During two flowering seasons, scenes were captured in the orchard at six distinct optical wavebands in the visible and near infrared region of the spectrum.
Measurements were conducted under controlled illumination. Using canonical correlation analysis, a spectral discrimination model was built that recognizes pixels originating from floral buds.
Hereafter, an image analysis technique was developed to translate the pixel classification to object recognition. This multispectral sensor can be used to increase the efficiency of pneumatic thinning or other thinning machines, and can as well be used independently for early-season yield estimation, Baerdemaeker said.
Note: T.J. Burnham is the editor of Western Farmer-Stockman, a sister publication of Western Farm Press. For more from the international conference on orchard research, visit www.FarmProgress.com and click on 'Exclusives.'
Subscribe to receive top agriculture news
Be informed daily with these free e-newsletters
You May Also Like
---