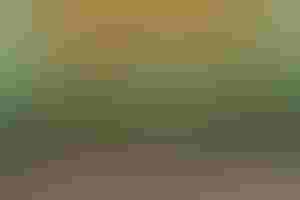 File photo: Almond Board of California
While food shoppers might not have been overly concerned, apparently the federal government has increased the level of vigilance that food suppliers must maintain over their products.
Californians who produce, pack, handle, and prepare hundreds of food products - some never before thought to invite, carry, or contain anything unhealthy or unwholesome - are scrambling to comply with the new edict.
The Food Safety Modernization Act (FMSA) was passed in the late stages of the Obama administration (last December). Its basic thrust is to give the federal Food and Drug Administration (FDA) the authority to  issue recalls of food items deemed tainted, contaminated, unhealthy, dangerous, or out of compliance. FDA has had that authority for only one product previously, baby food.
Recalls are extremely costly and damaging to a product's reputation so food product shippers and handlers are making sure their handling procedures comply with the new more stringent requirements. The transfer of authority for recalls goes into effect immediately while some aspects of the new law take effect over time.
More frequent inspections
The new law calls for more frequent inspections of food handling facilities based on risk. It requires food facilities to have a written plan which spells out possible issues that might affect product safety.
The production and harvesting of food products are involved, covered by what the law calls science-based standards for safe procedures which will consider natural and man-made risks in the safety of fresh produce.
Law exclusions
Exemptions to some aspects of the law are built in for roadside stands and small farms that sell directly to consumers such as through the community supported agriculture program. Some suppliers with pristine indoor facilities wonder why a roadside stand, which might be dusty, fly-infested and non-refrigerated, deserves relaxed standards.
Tree nut processors
Among others who are wondering about the impact of the law are walnut, almond, pistachio, and pecan packers. Their California facilities have long been examples of cleanliness plus efficiency, and visitors when necessary are outfitted to prevent any contamination.
Of special concern to the nut industry is the law's reach to the farm level. Now, harvesting, collecting, loading, unloading, hauling, and handling equipment fall under the law's jurisdiction. Upgrading and maintaining standard equipment to perform these functions will require considerable investment for many grower-harvesters, plus close maintenance on a continuing basis.
Generally ripe nut crops are shaken mechanically from trees, sometimes caught on frames that transfer the nuts to bins or other containers for conveyance. Yet sometimes nuts are knocked directly to orchard floors and later swept or raked into bins or other high-volume containers for movement to processing and handling facilities.
Shady orchard floors are attractants for animals so special steps have always been taken to separate whatever they may leave behind from supplies of nuts.
From the orchards, nuts are transported to pristine handling facilities. The nuts may be shelled, chopped, or cut into small pieces, or just maintained in their shells. The new law insists on special care at any and all stages of handling and packaging.
Contamination rare
Contamination has not been a major issue with tree nut crops, and only occasionally with other food crops. The new law makes it a major concern for growers, harvesters, handlers, transporters and shippers of California's highly respected nut crops.
The industries involved are rising to the occasion by getting to the meat of the new FSMA.
Subscribe to receive top agriculture news
Be informed daily with these free e-newsletters
You May Also Like
---