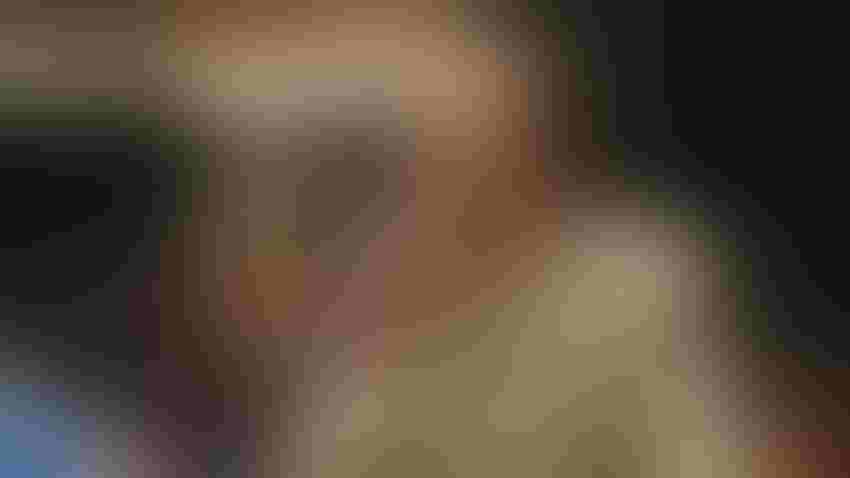 LONGTIME AUCTIONEER: Tom Morris, the auctioneer and manager of the World Classic Holstein Sale since 1989 and a 56-year supporter of World Dairy Expo, is this year's WDE Industry Person of the Year.
PHOTOS COURTESY OF MORRIS FAMILY
by Jim Massey
Not many people can say they have attended every World Dairy Expo since its inception in 1967, but Tom Morris can.
Morris, known as the auctioneer and manager of the World Classic Holstein Sale since 1989 and as a 56-year supporter of World Dairy Expo, will be honored as the Industry Person of the Year at this year's Expo. He has served as chairman of the Dairy Cattle Exhibitor Committee, as a member of the WDE Executive Committee, and as vice president of the WDE board of directors the past three years.
Besides his involvement with World Dairy Expo, Morris has been known for decades as one of the nation's top Holstein auctioneers, serving in that capacity in nearly 40 states, Canada and Europe. He also owned and managed the Cattle Connection, a free monthly dairy industry publication that he recently sold to Holstein International after 32 years of operation.
"I had a good run," Morris says of his time as the kingpin of the Holstein auction business. "We decided what we wanted to do, and that's what we did. It's been a great experience being involved with Expo. Sometime, they will have to fire me, but they haven't yet."
Morris credits much of his lifelong success to his wife, Sandy, who grew up close to his family on a dairy farm in Washington County, Wis. She has worked side by side with her husband organizing sales, managing the Cattle Connection and operating a small dairy farm in Polk County, Wis., known as Deronda Farm.
"I credit most of any success that we might have had to Sandy," Morris says, "to the young farm girl that took a big, big chance a half century ago. She has been a partner every step of the way."
Morris grew up on a dairy farm in Waukesha County, Wis., where his parents, Arden and Doris, had a herd of registered Holsteins. Their animals received numerous honors, including national show winners and All-American recognition. His parents worked behind the scenes with other Wisconsin dairy leaders to start the World Dairy Expo in 1967.
After attending the University of Wisconsin-Madison, where Morris excelled as a dairy judge, he and Sandy married nearly 49 years ago and decided they wanted to milk cows. Morris' first job took him to New Richmond, Wis., where he was an instructor at Northwoods Technical College, and he and Sandy bought a small farm near Amery. Over the years they have developed more than 200 Excellent cows. They had three complete herd dispersals in the 1980s on the farm, with each one the highest averaging herd sale in the U.S. for that year.
They soon found other interests beyond their dairy operation. Morris worked as an auctioneer with Alvin Piper's sales management team in Lake Mills, Wis., for 10 years. The couple formed Tom Morris Ltd., a sale management business, in 1982. Together they have managed more than 500 Holstein auctions from coast to coast, including nine National Holstein Convention Sales and 33 World Classics at World Dairy Expo.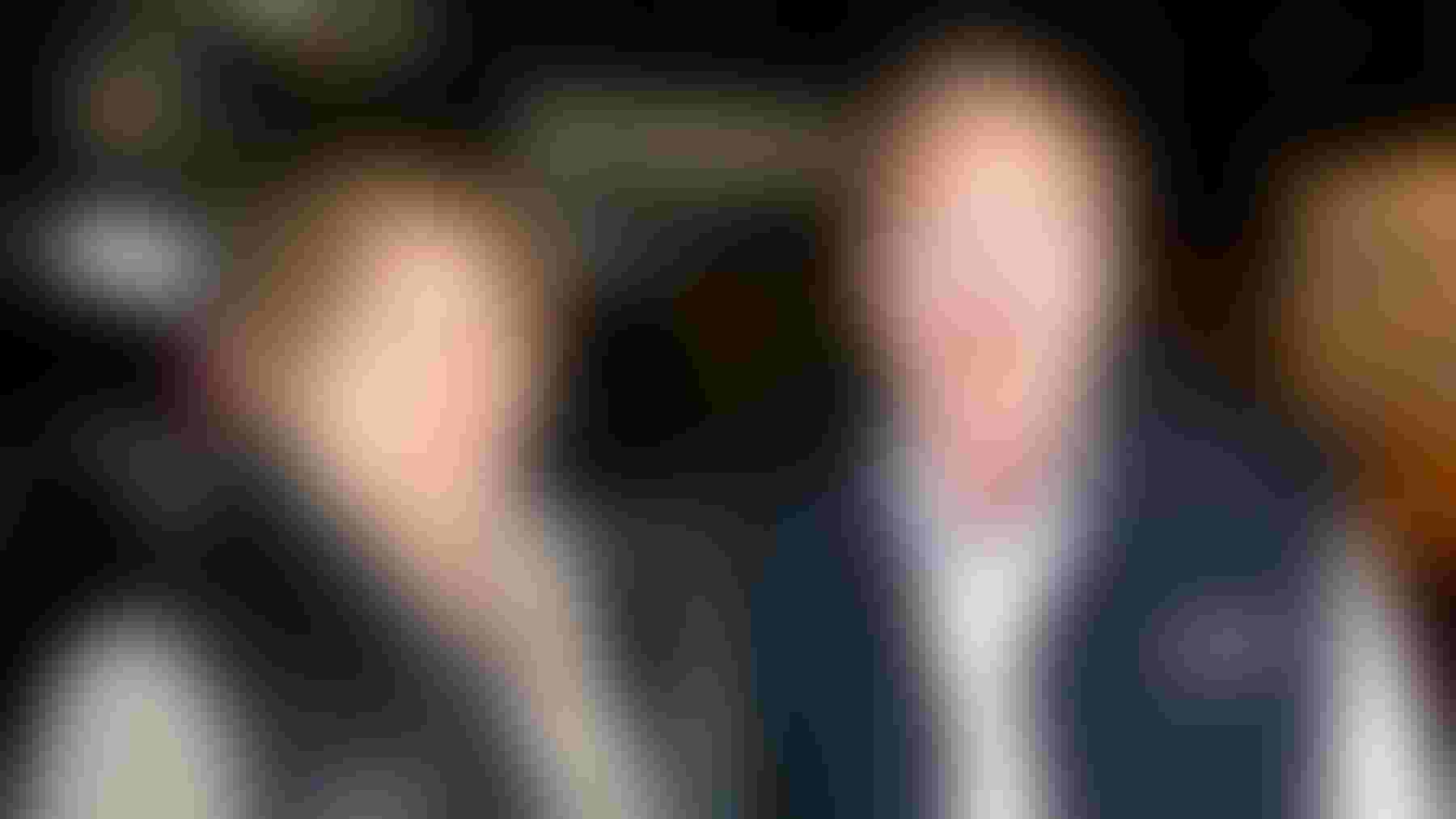 TEAM EFFORT: Tom Morris credits his success to his wife, Sandy, who he says "has been a partner every step of the way."
One-of-a-kind sales
Regardless of whether a sale was for a group of award-winning animals or a stressful situation after the death of a farm owner, Morris says they treated each sale personally and differently.
"You have to be at the top of your game every day," he says. "There's no big sale; there's no small sale. You're selling out a lifetime worth of work. You get very, very close to a lot of families, and it's so important that you team up with them and walk the line with them."
Morris says it is rewarding to participate in successful sales that help cattle owners move into a new chapter of their lives.
"It's gratifying when you know you did the best you could for a family," he says. "We all get excited about the champion cows and the high sellers, but 10 years down the road, it's the people you met and the people you worked with who you remember. We have made some very close friends over the years."
Morris says they also have had excellent people working in their sales and management team over the years.
"Good sales don't just happen — they're managed, as we like to say," he says. "We have always had a lot of good people working with us."
At times their sale schedule was exhausting, Morris says, recalling one stint of seven sales in four states in 10 days.
"That was fun for a while, if you know what I mean," he says.
Joan Lau, director of global marketing for Semex in Ariss, Ontario, has been a friend and associate of the Morrises for many years and nominated Morris for the award.
"Nominating Tom for this prestigious recognition was easy, as he has impacted the dairy cattle industry in Wisconsin and nationally in so many ways," Lau says. "He is a keen marketer, trusted adviser and respected mentor to many in various facets of the dairy industry.
"Sandy has been by Tom's side every step of the way managing the businesses, and certainly deserves equal recognition. My wish would be to change the award [this year] to Industry Couple of the Year, recognizing Sandy as well."
Humbling experience
Morris says he and Sandy have loved what they have done over the years, and never thought of awards or recognition.
"It truly is humbling when you look back and look ahead," he says. "There are a lot of people that I know that probably get passed by [for an award such as this]. I felt that a year ago when I received the Dairy Shrine Pioneer Award. That kind of shocked me. How the heck did all this happen?"
Morris says he owes much of his success to the many people who influenced him along the way, from his early days in the show ring to his employers and other dairy industry leaders.
"As I look back at the past half century, it becomes evident that any successes or accomplishments I might have had are due to the influential mentors and the people who have supported and worked with us over the years," he says.
World Dairy Expo has changed with the times to continue its success, and Morris says that is a tribute to the staff and all the volunteers who make the show happen every year.
"They have accepted new ways of doing things and implemented innovation," he says. "If you don't change, the industry is going to pass you by. Expo is the greatest cow show in the world and the greatest trade show, and that doesn't just happen — there is flexibility that is necessary."
The Morrises are intentionally stepping back from most of their sale responsibilities to travel for pleasure and enjoy their three grandchildren. Their daughter, Moriah Morris Brey, and her husband, Tony, have two children, and their son, Adam, and his wife, Rachel, have a daughter.
Morris will formally be honored during the Recognition Awards Banquet at World Dairy Expo Oct. 4. Banquet tickets are available at worlddairyexpo.com.
Massey lives near Barneveld, Wis.
Subscribe to receive top agriculture news
Be informed daily with these free e-newsletters
You May Also Like
---