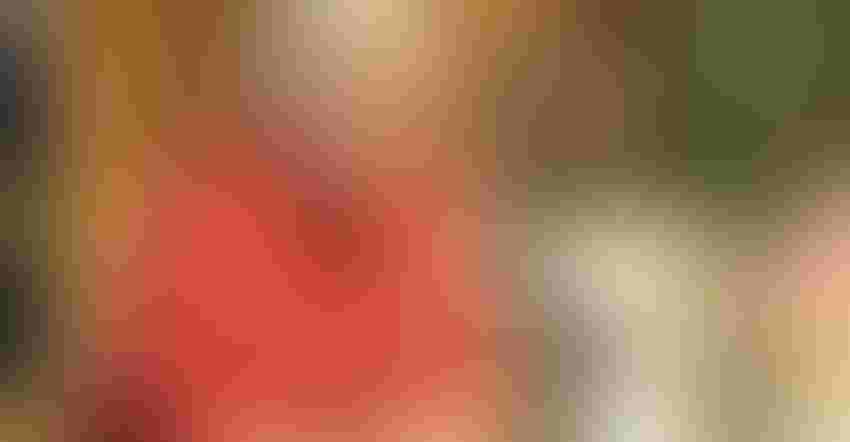 AG FAVORITE: Gov. Mike Parson is running to keep the office in 2020 and has the support of many big players in the farming community.
I remember three years ago watching Missouri commodity groups — one after the other — line up to endorse Democrat Chris Koster for governor. Anyone familiar with Missouri politics knows what happened next. He lost.
My mind flew back to that moment, when I saw ag leader after ag leader stand behind Koster on a farm for a last-minute voter rally. It wasn't days later that his opponent, Eric Greitens, won the election.
Oddly enough, that was actually a good thing for Missouri agriculture. Why? Well, when Greitens stepped aside, it paved the way for a farmer to become governor.
Just last month, many of the same agriculture organizations were represented on a family farm near Fulton, Mo., and pledged their support for Gov. Mike Parson in the 2020 gubernatorial race. This time, they are looking for a different outcome.
They offered five reasons why the ag community should support Parson:
1. His background. Parson grew up on a cattle operation in southwest Missouri. As Missouri Farm Bureau President Blake Hurst put it, "Missouri Farm Bureau members voted unanimously to endorse Gov. Parson because he is one of us. As a lifelong farmer, he knows what matters to Missouri agriculture and has proven that he will fight for the needs of rural Missouri. He is clearly the best choice to lead our state for the next four years."
2. His work ethic. "Gov. Mike Parson is no stranger to hard work because he's a cattleman," says Bobby Simpson, Missouri Cattlemen's Association president and cattleman from Salem. "The Missouri Cattlemen's Association endorses Mike because he is one of us and brings his unparalleled work ethic to the governor's office for the betterment of the entire state."
3. His fight. "Gov. Parson is a proven leader and tireless advocate for Missouri farmers," says Missouri Corn Growers Association President Mark Scott, a corn grower from Wentzville. "He knows hard work and doesn't back down when out-of-state groups try to torpedo our industry." Scott says this is the earliest his organization has endorsed a candidate.
Missouri Pork Association Chairman Marcus Belshe, a farmer from Henley, says it's the governor's record of "going to bat for farmers and ranchers" that garnered the support of his organization.
4. His vision. "Gov. Parson understands how vital Missouri's infrastructure is to our farms and agriculture businesses and his proven leadership on issues that matter to agriculture make it easy for us to support him wholeheartedly," says Steve Taylor, Missouri Agribusiness Association president and executive director.
5. His family focus. "Missouri soybean farmers have worked with Mike Parson for years, and we appreciate his dedication to farm families," says C. Brooks Hurst, farmer from Tarkio and president of the Missouri Soybean Association. "He truly gets it, and we're all stronger thanks to his support of rural communities, infrastructure and opportunities like biodiesel."
Subscribe to receive top agriculture news
Be informed daily with these free e-newsletters
You May Also Like
---