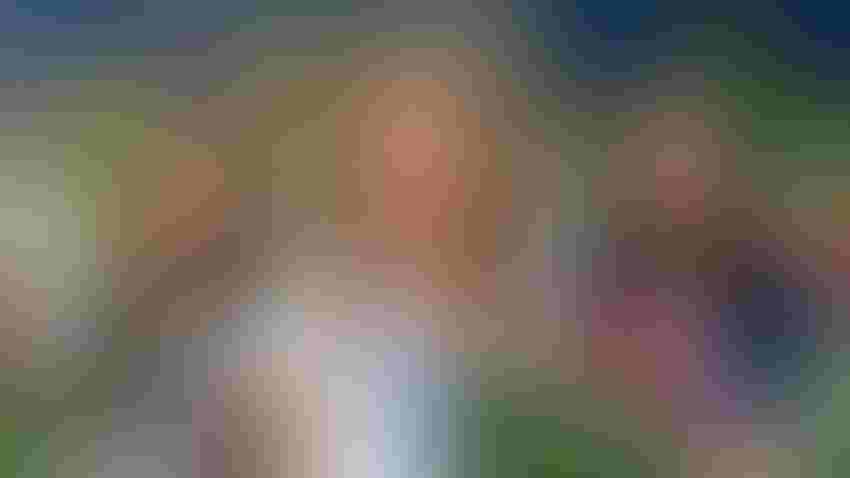 SUGAR COURT: The 2023 Michigan Sugar Queen and Court includes Michigan Sugar Queen Kassie Acker (center) of Alma, attendant Maria Ivezaj (left) of Macomb and attendant Kylie Spiekerman of Saginaw
Courtesy of MSC
Kassie Acker of Alma was crowned the 2023 Michigan Sugar Queen during a ceremony at Sebewaing Village Park during the village's 58th annual Michigan Sugar Festival.
Acker, 20, is a senior at Michigan State University studying agriculture, food and natural resources education. She hopes to one day teach agriculture education at the middle school and high school levels. A 2020 graduate of St. Louis High School, Kassie is the daughter of Brian and Kathy Acker.
Also crowned during the June 16 ceremony were two queen's court attendants: Kylie Spiekerman, 21, of Saginaw and Maria Ivezaj, 19, of Macomb. They are serving as ambassadors for Michigan Sugar Co. for the next year.
Spiekerman, daughter of Scott and Sedesa Spiekerman, is a senior at Saginaw Valley State University studying political science. She is a 2020 graduate of Carrollton High School and plans to work in the field of law.
Ivezaj, daughter of Marko and Marija Ivezaj, is a sophomore at Oakland University pursuing a degree in interdisciplinary studies and business. She is a 2022 graduate of Henry Ford II High School, and she hopes to one day work in the field of law.
For one year, the queen and her court will serve as ambassadors for Michigan Sugar Co., making public appearances, participating in community service projects, and interacting with lawmakers and agriculture leaders.
After completing the requirements of the program, the queen receives a $2,000 scholarship and each attendant a $1,000 scholarship to be used to help pay for college.
USDA grants $2.2 million to Michigan's specialty crops
Michigan's specialty crop industry recently received a $2.2 million boost from USDA's Agricultural Marketing Service's Specialty Crop Block Grant Program. The Michigan Department of Agriculture and Rural Development will fund projects that enhance the competitiveness of specialty crop products and create new market opportunities.
"With this year's Specialty Crop Block Grant funding, Michigan is investing in innovative projects that will help address the needs of specialty crop producers within the region," says Jenny Lester Moffitt, USDA undersecretary for marketing and regulatory programs. "The funded projects will also further USDA's efforts to ensure U.S. specialty crop products remain competitive in markets across the nation and abroad."
Through the SCBGP, MDARD will fund 20 projects. Among MDARD's projects is funding to the Michigan Potato Industry Commission to provide nutritional education and inspiration using Michigan-produced potatoes to food insecure and bilingual audiences across the state.
Additional funded projects focus in areas such as regional marketing campaigns and customer awareness, pest management, and identifying new markets.
The funding to Michigan is part of a total of $72.9 million in noncompetitive fiscal 2023 SCBGP funding awarded to 54 states, territories and the District of Columbia.
More information about these awards is available on this webpage.
Ag represented on MSU presidential search committee
After initially being passed by for representation on the Michigan State University presidential search committee, the MSU board of trustees has now appointed Michigan Bean Commission Executive Director Joe Cramer to serve on this important decision-making process.
Cramer, a graduate of MSU's College of Agriculture and Natural Resources, brings nearly 40 years of agricultural industry experience to the 29-member search committee seeking to appoint the university's next president.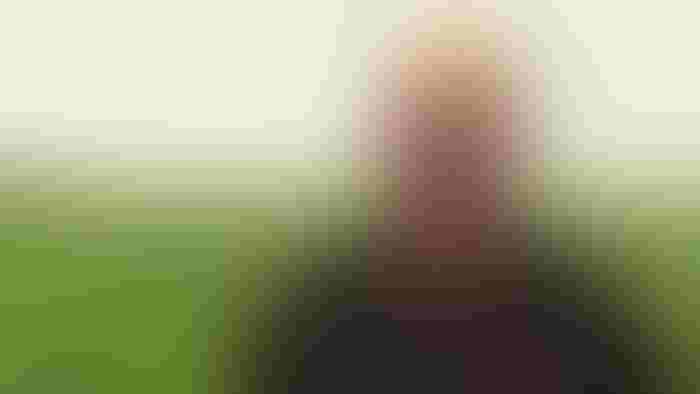 NEW MEMBER: Joe Cramer (above) replaces Prabu David on the search committee, who accepted a new position with the Rochester Institute of Technology. (Photo by MSU)
Before joining the Bean Commission in 2012, Cramer spent 27 years at Star of the West Milling Co. in Frankenmuth, including 20 years as vice president of the edible bean marketing section.
"We commend the MSU board of trustees for appointing Joe Cramer to the presidential search committee — it sends a clear signal that the trustees understand the vital role the nation's pioneer land-grant university will play in meeting the future research needs of Michigan's agricultural industry," says Michigan Farm Bureau President Carl Bednarski, a Tuscola County farmer.
Michigan Apple 'hand-picks' six social ambassadors
The Michigan Apple Committee hosted its inaugural Handpicked Social Media Summit recently in Coopersville. The summit brought together six young apple growers to learn the latest trends and best practices across social media channels and platforms, enabling them to create compelling grower-generated content showcasing their farms' unique stories. Ultimately, these individuals will use this knowledge and expertise to promote their own businesses, as well as the Michigan Apple industry as a whole.
"The Handpicked Social Media Summit allows us to cultivate brand ambassadors to represent the Michigan Apple industry online," says Diane Smith, executive director of the Michigan Apple Committee. "Consumers want to meet apple growers and learn more about where their food comes from. Many young growers are already active on social media. The summit shares best practices, tips and information to enable them to best represent the industry on platforms reaching our target audience."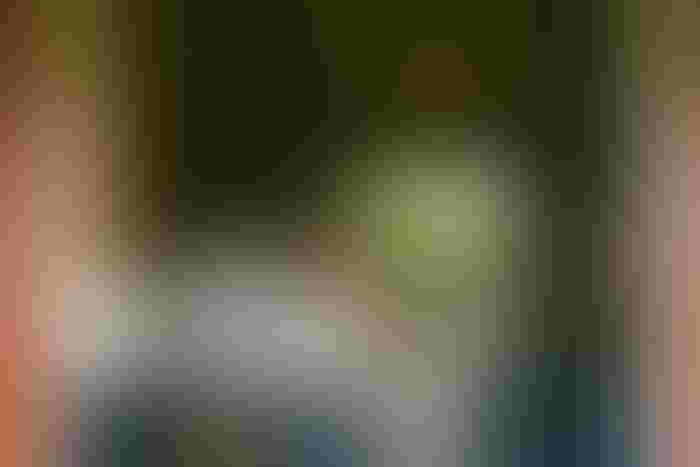 APPLE REPS: The six "hand-picked" Michigan Apple industry representatives at the inaugural Handpicked Social Media Summit include (from left) Kyle Rasch, Kyle Rasch, Betsey Coon, Elizabeth Roossinck, Madeleine Smeltzer and Laura Berenbrock. (Courtesy of MAC)
Participants engaged in expert-led sessions, where they learned to use social media to promote their apples, build brand awareness, and engage with customers in new and exciting ways. Tips on videography, engagement and best practices for posting were shared with the group.
The second Handpicked Social Media Summit is planned for summer 2024.
Subscribe to receive top agriculture news
Be informed daily with these free e-newsletters
You May Also Like
---