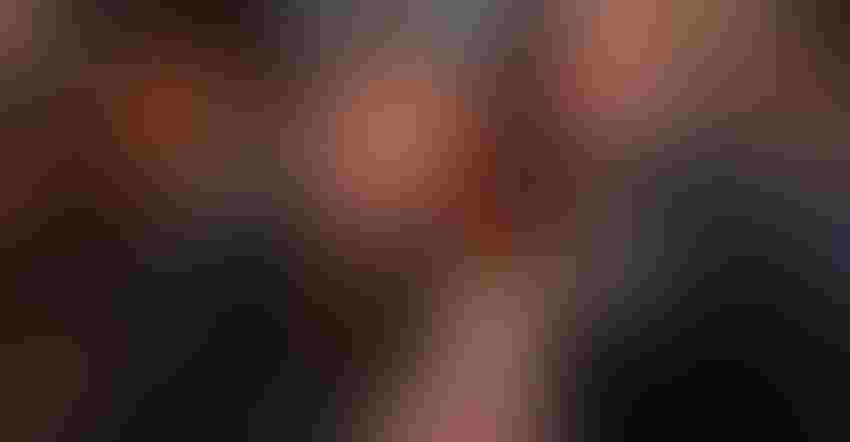 'GREAT AGAIN': "I think there are great opportunities here in Illinois. We are laying the groundwork to make agriculture in the state great again," says John Sullivan, newly appointed director of the Illinois Department of Agriculture.
What do cattle and politics have in common? John Sullivan gives a hearty laugh.
"Never take your eye off a mean one! And never turn your back!"
Sullivan, who last week was appointed director of the Illinois Department of Agriculture by governor-elect J.B. Pritzker, remembers working a cattle sale for their family business back in 2002, just after he was elected to the Illinois Senate as a Democrat. He was working the ring with a wild cow. When she came after him a couple times, somebody in the crowd hollered out, "She must be a Republican!"
It's a good story and a good joke that belies a lot of truth. Sullivan, a longtime farmer, auctioneer and Democrat from Rushville, says with cattle you have to look at the situation from their perspective. You have to think ahead and be prepared in cattle production — as in life in general and in the ag department in particular.
"That will be important as I move forward with this position," he says. "Think ahead, be prepared, gather the facts and make the correct decision."
Making the decision
Sullivan, who grew up on a farm in Schuyler County, worked in the family business, Sullivan Auctioneers, until he was elected to the Senate in 2002. He spent 14 years there, retiring in 2016 to rejoin the family business. Deciding to go back into public service wasn't an easy decision for someone working with brothers, sons, daughters-in-law, nieces and nephews.
"That's an honor to be able to work with your family like that. To make the decision to leave the company was a very difficult one, and I struggled with that immensely," he says.
A pre-Christmas meeting with the governor-elect and lieutenant governor-elect was the tipping point.
"I was really impressed with his willingness to listen, and to admit when he doesn't know about an issue. I was impressed with how he gathers information to make a decision," Sullivan says. "We talked about their vision for Illinois and for agriculture, and I left that meeting thinking it would be a very positive experience."
Sullivan, who was overwhelmingly elected as a Democrat in a Republican-leaning district, is also impressed with Pritzker's desire to form a bipartisan government. He points to former Gov. Jim Edgar, a Republican, who's served on the transition team, to former Republican Senate Leader Christine Radogno on the budget transition team, and to the recent appointment of David Harris, a former Republican lawmaker, as director of the Department of Revenue.
"I'm impressed with the fact that he's done that. It doesn't matter about the D or R behind the name," Sullivan adds.
Sullivan's name was one of a handful that circulated in the weeks leading up to his appointment, and a number of people and organizations in the ag community encouraged him to seek the position. "And let's be honest, that makes you feel good," he says, laughing.
From there, he tried to better understand what the position entails, and talked to several former directors of the department. "Their information was very valuable to me in this process," he adds.
In the end, the call came before Christmas, just before Sullivan's large end-of-the-year consignment auction, and he asked if Sullivan had a few minutes to talk.
"He said, 'I don't want to take you away from your job. Well, actually, I do want to take you away from your job! I'd like to offer you a job for the next four years!'"
Sullivan asked for 24 hours to talk to his family. He then called back and said yes.
Sullivan will go to work after the governor is sworn in on Jan. 14. Between now and then, he'll wrap up work on the ag transition committee, which he co-chairs with Colleen Callahan. They'll finish up their report for the governor, which will include recommendations for how to move ag and rural development forward in the state. He also plans to reach out to some of the longtime folks at the Department of Ag after the first of the year, to learn more.
Trust and trade
Sullivan knows he's about to take the lead of a department with budget challenges, in an industry that's in the midst of a market downturn.
"Right now the ag community is under stress. We're facing challenges with trade wars and low commodity prices," he explains. And it's happening in a state with budget deficits and financial problems.
"Budgets affect every aspect of government; that's the reality of it," he says. "It will take a long time to dig ourselves [the state] out of the hole we're in now."
During his Senate tenure, Sullivan served on the appropriations committee, offering a firsthand look at the budget process. He also knows he'll have to make a case for funding certain programs and staff in the department. "That's our job to make that case," he adds.
Sullivan believes he'll be able to make the right decisions for agriculture, even those that may be less popular with his fellow Democrats in Chicago. And he wants to lead a department that's on the offense, rather than the defense.
"I remember when the Department of Ag was more progressive and more on the offense in terms of trying to develop markets and build new relationships," he says, pointing to the damage done by tariffs and trade wars.
"We have to rebuild trust and that won't just happen on its own. We have to be on the offense and build those relationships and markets," he says. "The governor absolutely agreed with that."
Sullivan says he and Pritzker want to figure out how boost rural development in general, beyond farming and agriculture.  "Instead of losing population in rural parts of the state, we want to grow and build opportunities," Sullivan says. "We have to figure that out."
He acknowledges it's a lofty set of goals in a difficult era.
But the lessons: Think ahead, be prepared, gather facts, make the right decision. Never take your eye off a mean one. 
Sullivan may have gathered all the right skills for the job, all from a bunch of cows.
Subscribe to receive top agriculture news
Be informed daily with these free e-newsletters
You May Also Like
---