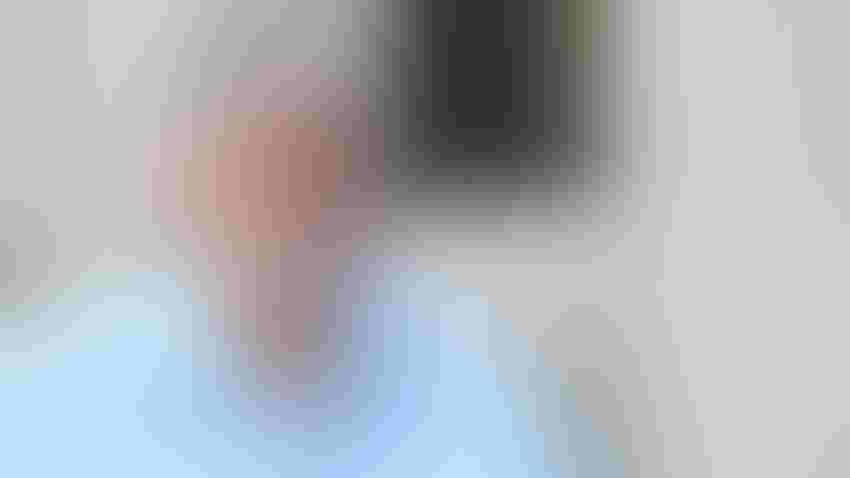 NEW LEADER: Purdue Agriculture saw a new face in its top leadership position when Bernie Engel was selected as the Glenn W. Sample Dean of Agriculture in July.
Allison Lund
Bernie Engel stepped in this summer as the Glenn W. Sample Dean of Agriculture at Purdue University after previously serving in other various leadership positions in the college. Over the past couple of months, he has zeroed in on key points to improve upon across the college.
Three key areas Engel has identified are student recruiting, Extension and research.
Recruiting students that stay
Broadening the college's reach to recruit more students, especially in-state students, will be Engel's priority during his tenure. Ag students tend to stay in Indiana and can contribute to the state's work force and economy.
"We're obviously most interested in students that would come to the college, do well, graduate, take great jobs in the state and continue to build the state's economy," Engel says. "We have this gap nationally between numbers of students that are graduating in agricultural degree areas and what employers want. We've got to find more ways to increase student opportunities in the college."
Engel has been working to create pathways to attract students to the college that are currently under wraps. However, he finds that appealing to youth across the state can be a possible solution.
Creating events for Indiana's youth can have obstacles. A recent scenario involved the cancellation of a high school soils judging competition to be hosted by the Purdue Agronomy Club on Purdue farms. It was canceled due to safety concerns raised by the Purdue administration. Later in the fall, with safety measures in place, 4-H and FFA students preparing for the state soils judging contest were allowed to practice on Purdue farms.
Engel emphasizes that there are other new ways to include youth while keeping them safe.
"Some of the exciting things, as we think about the future, are opportunities with some of the digital tools that help provide access to things that could be dangerous, and do that in a safe and meaningful way," Engel says. "I think some blend of technology and in-person events with the appropriate measures in place is something that will be interesting in the future."
Promoting Extension
Engel's other key area of focus is creating more effective ways to communicate about Extension and make people aware of the resources it provides. He finds that he could never overcommunicate about Extension.
"I think people often talk about Extension as being one of the best-kept secrets at Purdue," Engel says. "One of my takeaways is, we've got to tell that story better."
One large component of telling that story is helping people understand that Extension's capabilities and resources extend beyond the 4-H community that often comes to mind, according to Engel.
"If I've got children, I probably see Extension as 4-H, missing these other things that might be useful now or in the future," he adds.
Practical research a must
As Engel maps out his vision for the college's research programs, he sees practical research continuing to maximize research dollars and translate into real-world applications.
"Last year, we had a record year where $106 million in funding came to professors, staff and students working on research in the College of Agriculture," Engel explains. "The impact that they can have with those resources is tremendous. Return on investment is about 20-to-1 on research of the type this group is doing. So as the lifetime of that research plays out, it has some $2 billion of impact."
Those numbers are seen year after year, according to Engel. He wants to continue to grow the college's research program and find ways to incorporate the practical applications resulting from research projects, but he also wants to keep his sights set on the future.
"I've had a lot of fun with those more practical things, but at the same time, we're using some of the same approaches to think about 'What might things look like in 30 years?'" Engel says.
Bernie Engel at a glance
Current role: Dean of Purdue Agriculture
Hometown: Farina, Ill.
Growing up: Lived on his family's farm
Past experience: Purdue faculty member for 35 years, served as head of Ag and Biological Engineering Department for over 14 years.
Family: Wife, Andrea; children, Carisa, Brandon and Seth
No. 1 goal: Recruit more in-state undergraduate students to Purdue
Notable: Began serving as Glenn W. Sample Dean of Agriculture in July
Listen to an interview with Bernie Engel below:
Subscribe to receive top agriculture news
Be informed daily with these free e-newsletters
You May Also Like
---