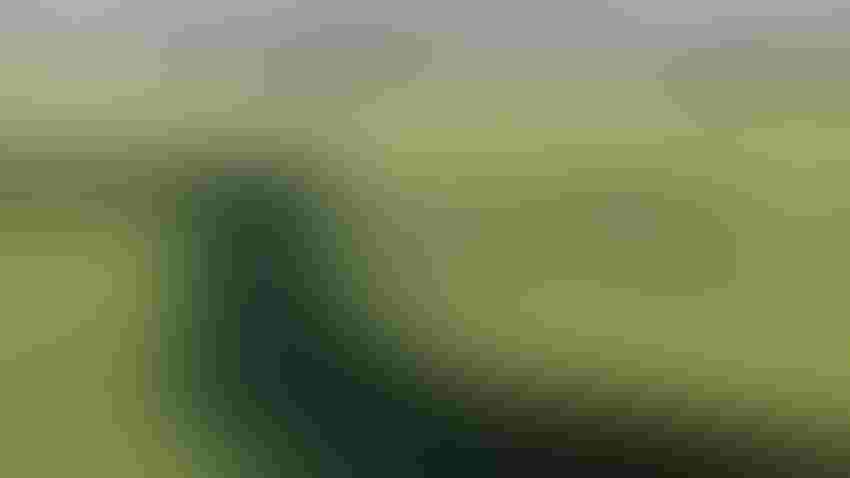 HONOREES: The UW-Madison College of Agricultural and Life Sciences will honor six 2023 Honorary Recognition awardees. They are Corey Geiger, Dan O'Brien, Mark O'Brien, George Shook, Paul Williams and Dennis Dimick.
Farm Progress
The University of Wisconsin-Madison College of Agricultural and Life Sciences is proud to announce the selections for its 2023 Honorary Recognition, Distinguished Alumni and Distinguished Service awards. CALS will present the Honorary Recognition Award to Corey Geiger, and Dan and Mark O'Brien; the Distinguished Service Award to George Shook and Paul Williams; and the Distinguished Alumni Award to Dennis Dimick.
These are the highest honors bestowed by the college. 2023 marks the 175th anniversary of the founding of UW-Madison. CALS is excited to pay tribute to this important milestone at the Honorary Recognition Banquet and Ceremony, which is one of the college's oldest traditions. The event will be held Oct. 19 in Union South. 
The Honorary Recognition Award, now in its 113th year, recognizes individuals who have made significant contributions to their professions, their communities and the university. The Distinguished Service Award, first given in 1994, recognizes meritorious service by CALS faculty and staff members. The Distinguished Alumni Award, which recognizes lifetime achievement and service, was established in 2009.
Find more information and register for the event online. 
2023 Honorary Recognition awardees
Corey Geiger made a career of assessing the information and leadership needs of the dairy industry as managing editor of Hoard's Dairyman. He has worked to bring the best scientific, managerial and policymaking information to dairy producers and their organizations, and led the launch of Hoard's Dairyman China. Geiger has been involved in youth development initiatives since his CALS undergraduate days, and his resume boasts a list of key leadership roles in organizations such as the Wisconsin Holstein Association, Holstein Association USA, World Dairy Expo, Alpha Gamma Rho and others. Geiger recently took a position as lead industry analyst-dairy at CoBank.
Sibling duo Dan and Mark O'Brien's contributions to agriculture and agribusiness began nearly 50 years ago when they embarked on a mission to breed and produce their own award-winning line of corn and soybeans. Along the way, the O'Briens began a strong partnership with CALS researchers and students that has lasted more than 20 years, assisting and supporting relevant applied research and providing their land, technical expertise and on-the-ground connections to the agricultural community. Opening and making available the research conducted on their land to the broader ag community, the O'Briens have encouraged researchers to investigate weeds and pathogens that aren't always found at university research stations but that pose significant problems for farmers in the Midwest.
2023 Distinguished Service awardees
Since arriving on campus as a graduate student in 1963, George Shook has devoted his career to promoting, serving and supporting the dairy industry in the state of Wisconsin. After becoming a faculty member in 1967, Shook undertook the UW's mission of research, teaching and outreach. His research contributions include the development of a mammary health score used internationally for both herd management and genetic improvement. His teaching accomplishments made him an invaluable member of the faculty. It was his goal to create lifelong learners, and he pushed the envelope on teaching methods of the time. He encouraged the independent study of course materials in order to maximize face-to-face discussion between students and professors. This method is now recognized as the flipped classroom model, which is used across CALS, the UW and universities worldwide.
Though Paul Williams officially retired from the plant pathology department over 26 years ago, he has continued to spread his excitement for science through teaching and outreach. During his time in CALS, Williams was a key collaborator on several campus initiatives, including the Center for Biology Education (now the Wisconsin Institute for Science Education and Community Engagement, or WISCIENCE) and Biocore — programs designed to create community around science education. His research program focused on the development of disease-resistance screening technologies for vegetables. This led to the development of the Wisconsin Fast Plant, a rapid life-cycle model organism that is one of the most successful National Science Foundation-funded educational projects of all time, with Fast Plants growing in thousands of classrooms around the world. After developing and marketing Fast Plants, Williams turned his attention to professional development workshops for science educators, an effort that transformed the way biology is taught in many U.S. school districts. 
2023 Distinguished Alumni awardee
As executive editor for the environment at National Geographic, Dennis Dimick revolutionized reporting on agriculture and the environment. His work on topics such as the carbon cycle, water pollution and sustainable agriculture paved the way for how other publications reported on these issues. Dimick oversaw magazine projects on energy and climate change that have been cited by the Overseas Press Club, the Society of Environmental Journalists and Pictures of the Year International. Beyond his work at National Geographic, Dimick has mentored many young photographers as a faculty member at the Missouri Photo Workshop.
Source: UW-Madison CALS
Subscribe to receive top agriculture news
Be informed daily with these free e-newsletters
You May Also Like
---