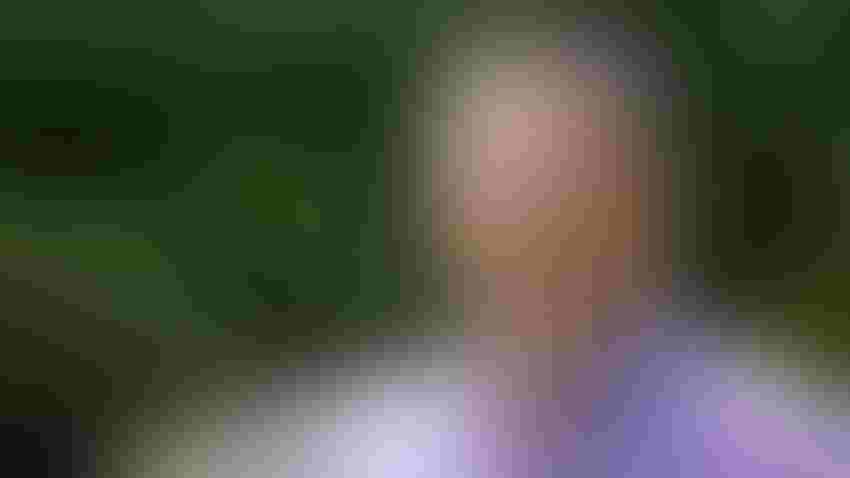 MANY HATS: Brian Shuter balances many responsibilities, between working as the executive vice president for IBCA, helping on his family farm and providing agricultural opportunities for his children.
Courtney Smith
Editor's note: Indiana agriculture is composed of many bright, talented, hardworking individuals. Each one is "someone you should know," which is the goal of this new feature.  
by Allison Lund
Brian Shuter, Frankton, Ind., displays the dedication it takes to be a leader in Indiana agriculture. He was recently selected as executive vice president of the Indiana Beef Cattle Association. Shuter sees this opportunity as a way to grow the association and give it a stronger voice.
"We're going to really focus hard on trying to grow our membership over the next few years," Shuter says.
He previously worked for IBCA in various roles for 12 years before heading back to his family's fourth-generation cattle and grain farm. His return to IBCA offers him the opportunity to reconnect with cattle producers across Indiana.
"I really enjoy interacting with producers and was missing that on the family farm," Shuter says. "There's a lot of great people involved in the beef industry. Getting to know them and finding ways to help them is one of the things I really enjoyed."
Shuter balances this new role as he continues helping on the farm. He is also a partner in a fresh meat market in Pendleton, Ind., where they market and sell most of their beef.
"The market is another piece that fits into this whole picture with IBCA," Shuter explains. "Besides membership engagement, we also promote beef and try to drive consumer demand for beef, and I think that experience gives me a different viewpoint."
Family matters
Shuter and his wife, Sarah, provide endless opportunities in agriculture for their children, Jacob and Carly. The family is active in their county's 4-H program, and Shuter lets other kids keep animals at his place so they can get involved in agriculture.
This dedication amounts to a busy schedule, but Shuter says he thrives with so much to do. He's been working on juggling many jobs and responsibilities his whole life.
"I've always been someone that's pretty busy and involved with a lot of things," Shuter says. "In school, it seemed like my best grades were when I had the most credit hours and was most involved, so I learned to be efficient with my time."
Shuter values having a voice in the state's beef industry and is excited to find new ways to help producers and continue to promote IBCA.
"I look at it as an honor to get to represent those guys that I call friends now," Shuter adds.
THINKING AHEAD: While Brian Shuter stays busy with his many roles, he has a large focus on helping his children stay involved in agriculture and giving them a variety of opportunities. The Shuter family includes Sarah (left), Jacob, Brian and Carly. (Photo by Rick Baker)
Brian Shuter at a glance
Current role: Newly appointed executive vice president of the Indiana Beef Cattle Association
Hometown: Frankton, Madison County, Ind.
Growing up: Livestock and crop farm
Past experience: 12 years previously in various roles with IBCA; continues to be part of family farming operation
Family: Wife Sarah, kids Jacob and Carly
No. 1 goal: Increasing membership of IBCA
Notable: His father, Mike Shuter, was named an Indiana Master Farmer in 2010.
Lund is a Farm Progress intern. She writes from West Lafayette, Ind.
Subscribe to receive top agriculture news
Be informed daily with these free e-newsletters
You May Also Like
---